Cox Engine of The Month
June-2018
Davenz13's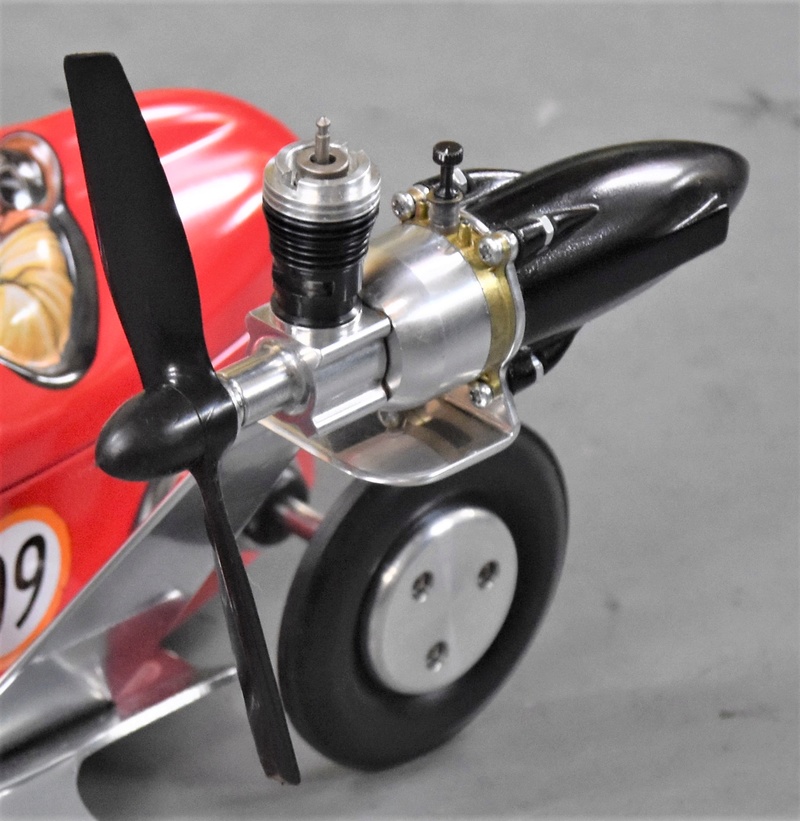 ".049 Bee"
---
PAST WINNERS

I found these at a yard-sale yesterday.. and couldn't resist. Five
pre-recorded
reels at $1/ea. The fella said that he had no means to play them and that they were of his Grandfather's "Radio show" on WEEI 590 AM/Boston from the late 50's/early 60's.. and if I could retrieve any of the audio.. he'd gladly pay me. I explained that I do have a reel to reel deck.. and the means to dub the analog audio to digital... but the tape-deck needs servicing.
It would be a great thing to do for the fella.. and I wouldn't really want to take any money for it. I just don't know when I'll get around to (or be "able" to..) fix the tape-deck.
Here's a look at the tapes.. There could be some fascinating listening here.. if I can get the problems with the player worked out!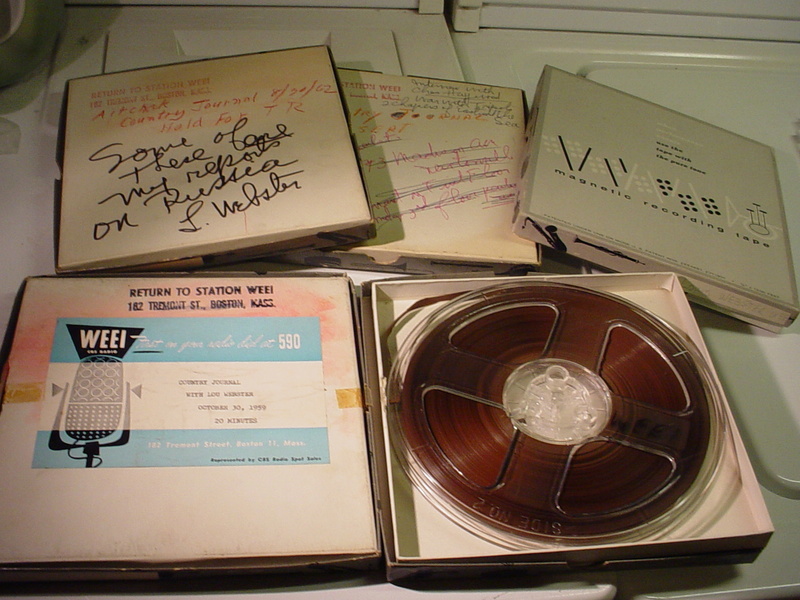 My machine.. an Ampex AX-50.. The speed had been fluctuating the last time I tested it (about 15 years ago..) and I let it run for quite a while.. hoping that it would smooth-out, but it didn't. I can't remember if I tried switching the speed-selector back and forth or not. I'll have to try it again.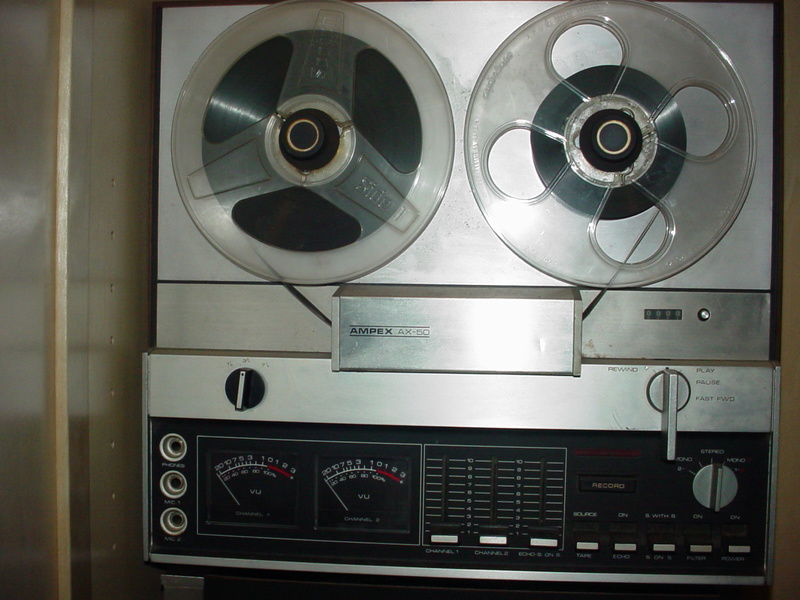 Top Poster





Posts

: 5927


Join date

: 2013-07-17


Age

: 58


Location

: N. Smithfield, Rhode Island



Awesome! This is the kind of stuff I look for at garage sales/flea markets... I collect radio airchecks, I have hundreds. I prefer unscoped airchecks (complete off the air recording with music and commercials) Here's a mostly-unscoped aircheck from Boston's WCOP 1150 from 1961:
http://k001.kiwi6.com/hotlink/bwio19ryyw/WCOP_1150_Boston_1961.mp3
There's a number of things that can cause speed issues with these decks. The first thing I'd do is clean the capstan and pinch roller. Use denatured alcohol or grain alcohol to clean the capstan and heads. Naphtha can be used to clean the rubber pinch roller. I believe the Ampex AX-50 uses idlers so I'd check to see if the tires are glazed or hardened. Give the bearings some light machine oil while you're in there, pay attention that oil doesn't go where its not supposed to! Other causes could be the capstan is too smooth, pinch roller pressure is too low, take up torque is too high, or perhaps there is something wrong with the motor. I believe these use an AC motor so a bad motor capacitor can cause the motor to loose torque.
The tapes can also cause speed issues, some are known for breaking down and becoming sticky (sticky shed syndrome; binder hydrolysis). This mostly affects backcoated studio grade tapes, your tapes just look to be general purpose tape. It's probably acetate backed so be careful as it can be brittle. You can tell if its acetate by holding it up to a light, if you can see light pass through the tape, its acetate. Acetate tapes can also suffer from cupping and curling, these tapes may be better off transferred using a machine with pressure pads (rather than relying on tape tension for tape to head contact).
I have a Sony TC-230, it runs great but the heads are finished. I've been in the market for another RTR for some time now, but I have to see it in person before buying it. I don't trust buying this kind of stuff of eBay, plus I've heard so many stories about shipping damages.
This is where I spew my 8-track stuff:
http://www.tapeheads.net/
There's old service techs and engineers on there that may know more about your specific machine.
_________________
-Jacob
Rules
|
FAQ
|
Contact the Admin
|
Donate
|
Suggest a Feature

Administrator




Posts

: 4621


Join date

: 2010-07-27


Location

: Roseville, Minnesota



I would think that you have checked all the obvious causes first roddie. Drive belts, clean the heads, motors, contacts. Back in my early days I worked in audio visual equipment repair as a Training Devices Technician in the Navy. Most of our reel to reel tape recorders was off the shelf stuff made by Sony with some Ampex recorders tossed in.

I found that empty reels made great 8mm movie reels..

Diamond Member





Posts

: 2928


Join date

: 2014-08-18


Location

: West Virginia



Hi Jacob! I thought that this might strike a nerve with you! Thanks for the advice on my reel to reel. I enjoyed listening to the 1961 WCOP-Boston aircheck! Amazing that you'd have something like that in your archives! Thanks also for the tapeheads weblink! Very fortunately; I have a couple of close-friends that are accomplished EE's.. that love to tinker with vintage audio gear. I usually search/download schematics for all of my AV/pro-audio gear.. and I'll have to check to see if I have the AX-50's.
Jacob, you and I have corresponded about vintage tape-players/recorders in the past.. but I don't think that I mentioned a few notable machines that have been in my family over the years.
Besides being a model-airplane guy in the 50's/60's.. my "Dad" directed and arranged music for several "Barbershop" S.P.E.B.S.Q.S.A. (thats' the "
Society
for the
Preservation
and
Encouragement
of
Barbershop Quartet Singing
in
America
") local-area "choruses" and sang "Tenor" in Barbershop-Quartets.
My dad did his "arranging" of the harmony vocal-parts with the help of an old "Telectro" reel to reel. It was a model 300, and had the extension-speaker.
I made a google-image query, and found photos of it.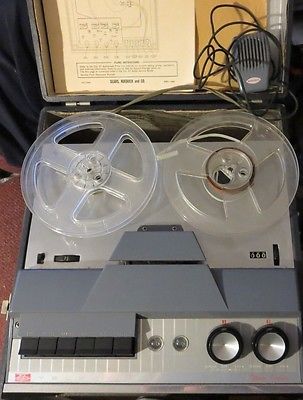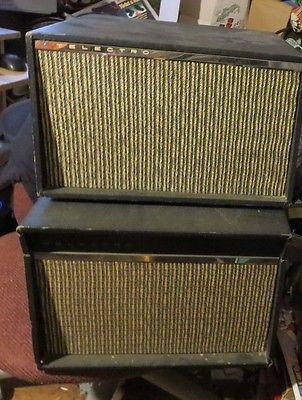 I remember him sitting patiently with his "pitch-pipe"... working-out vocal-harmonies with the help of
that
tape-deck. He could only do one harmony at a time.. so the process was laborious. I was probably 6 or 7 years-old at the time.. and it made a lasting impression on both my ears and mind.. when it came to understanding harmonics!
My first experimentation with multi-track home-recording was very rudimentary. I used a Sanyo dual-dubbing cassette deck (circa 1986..), used without a mixer; "ping-ponging" tracks.. until the first source-tracks started to fade. I still have some of those cassette tapes!
Somewhere around 1988 I bought a 4-track cassette-recorder. I bought it from a music-shop that I had dealt with (Miconi Music.. still in business; N. Attleboro, MA) I still have the machine. It's a "Ross" 4 x 4...
I bought that 4-track for two reasons.. One; to multi-track... and Two; because I had previously scored a Technics quad SA-8000X receiver/amp; capable of decoding 4-ch. audio!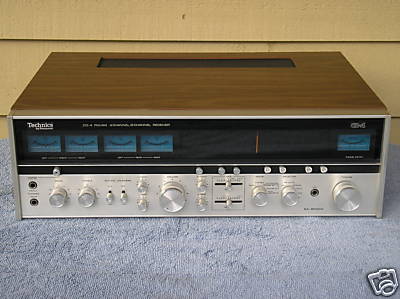 There were a
very
few audio-electronics-firms that delved into this market in the 1970's. Technics was one of them.. and if that's not enough; I managed to score a Pioneer QX-8000A (quad) from my uncle; who also gave me the Ampex AX-50..  
The above-pictured
Technics
receiver currently resides inside a TV cabinet in our living-room.. and amplifies aux/tape-monitor signals from a variety of sources! I have a 6' stereo RCA male cable connected to
one of two
of the receiver's tape-monitor inputs.. with a 1/8" stereo-male plug for connecting to a laptop/phone.. or anything else with a 1/8"/3mm stereo female-output jack. It's very handy for playing audio-tracks where you want higher-fidelity. The receiver is also linked to the television's audio-out jacks. As with most receivers of that type; there's a myriad of audio-input connections to choose from! My wife doesn't understand the source-selection switches on the receiver's front-panel.. but I always give her some help with that.

Top Poster





Posts

: 5927


Join date

: 2013-07-17


Age

: 58


Location

: N. Smithfield, Rhode Island





Similar topics
---
Permissions in this forum:
You
cannot
reply to topics in this forum