Cox Engine of The Month
July-2021
Kim's
"Rusty's RR-1 runs up on the Q-Tee on a beautiful Summer S.M.A.L.L. Day."
---

---
PAST WINNERS
Another golden oldie - diesel of course!
http://www.modelenginenews.org/ad/frog349.html

ian1954

Diamond Member





Posts

: 2682


Join date

: 2011-11-16


Age

: 66


Location

: England



Ian, I know you have some Drone .29's hiding in the collection.

Ken Cook

Top Poster





Posts

: 4406


Join date

: 2012-03-27


Location

: pennsylvania



@Ken Cook

wrote:          Ian, I know you have some Drone .29's hiding in the collection.
They are not hiding but are on "loan"/display with a fellow collector. I have two "Drones" that were the original Mk I - one is still diesel and the other was converted to glow.
These could be described as Micron clones but I dislike the use of the word clone unless they are direct copies pretending to be the original. Most of our engines are not "original" and have drawn elements from other engines.
They were both in good condition when I got them but I couldn't get one of them to run on any of my standard fuel mixes. Eventually, I found that I could get it to run but with very little paraffin and almost all ether in the mix. So I converted the head to glow and ended up with a very easy starter - this was common practice after the introduction of the glow plug.
The collector who has them only collects pre 1950 engines and has a passion for "fixed head" diesels. I get lumbered with "fettling" quite a few of them but I am always impressed with the soundness of 70+ year old engines. I have not had one fail to fire up yet but performance is another issue!
I also have a Drone "clone" - the Gordon Burford Stuntmasta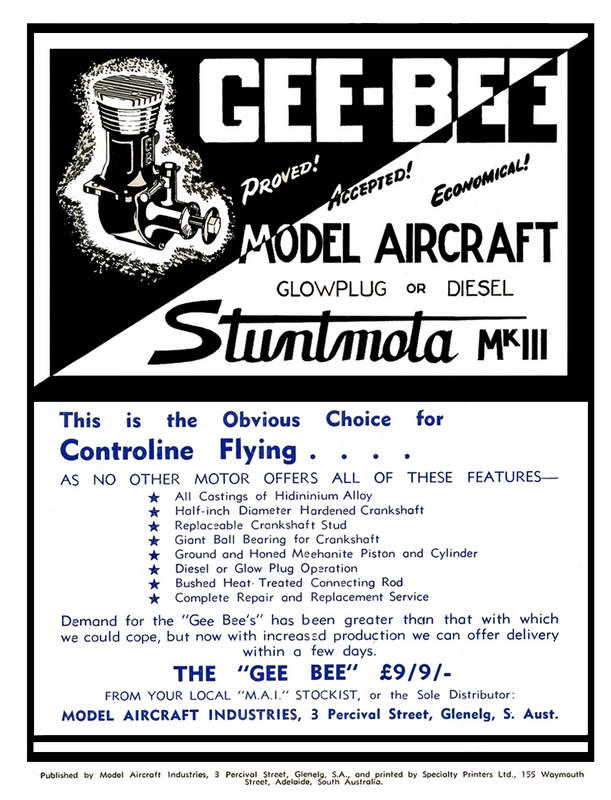 This is also with the above collector even though it is a 1960's engine. (We all make exceptions!)
I have no pictures of these - they are pre my digital camera days.

ian1954

Diamond Member





Posts

: 2682


Join date

: 2011-11-16


Age

: 66


Location

: England



---
Permissions in this forum:
You
cannot
reply to topics in this forum