Cox Engine of The Month
September-2018
Davenz13's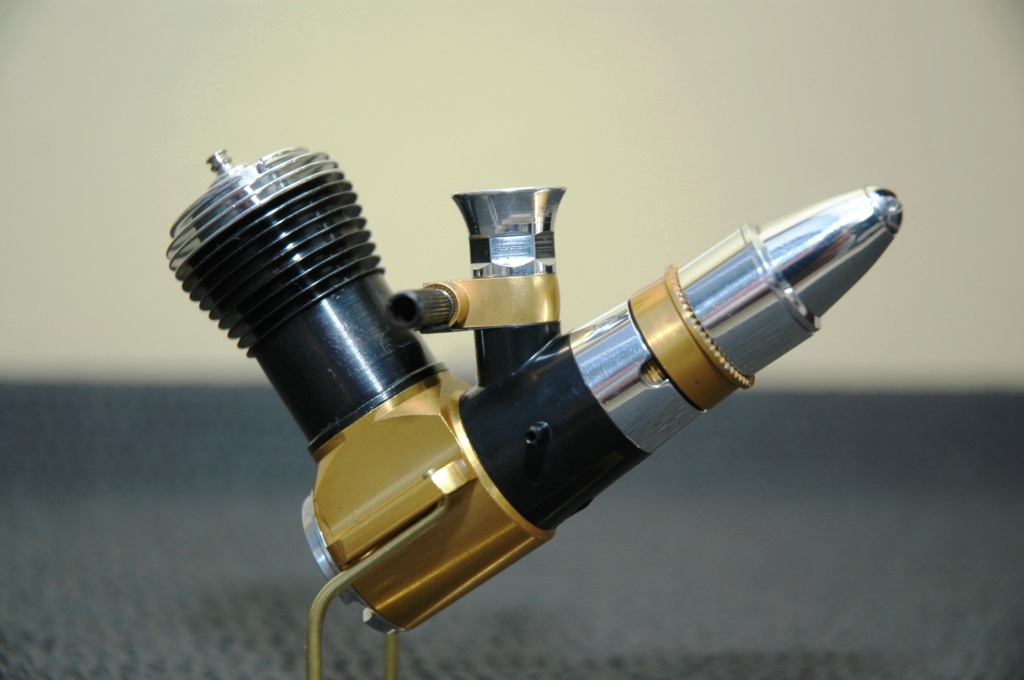 "Cox Special MKII .15"
---
PAST WINNERS
Page 4 of 4 •

1, 2, 3, 4

fit90 wrote:Great work! I was one of the guys that said the Black Widow would have trouble hauling the plane around. You definitely showed me wrong. You have a nice flying plane. I think Roddie is right on with regard to your throttle set up. I hope it flies as well with the floats as it does without them. Nice work!
The floats look really nice! I agree that you'll need more power to get the model off the water. You've already planned for that though.. so that's a good thing!
I mentioned "model ship cleats" back a few posts ago. I'll explain what I meant now. With the pontoons, you'll need to adjust your center of gravity. I was thinking that "cleats" might look cool.. and be functional as well for adding weight to the pontoons. I've always been drawn to scale-like additions to models. A "real" float-plane would have rope-cleats for tying-off to the dock/pier.. so why not include them on the model?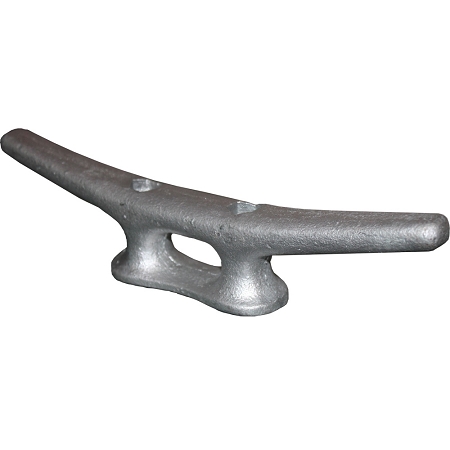 Cast-metal scale-cleats might not be heavy enough to offset a weight-imbalance... but you could opt for cleats used for sash-blinds.. that would be heavier.. and might look really cool. You could mount them to the tops of your pontoons.. fore/aft the CG to balance. Much cooler than a chunk of lead hidden someplace.
I built a model-boat years ago.. and built a slip/dock for it as well. You could do the same for your float-plane.
Top Poster





Posts

: 6031


Join date

: 2013-07-17


Age

: 58


Location

: N. Smithfield, Rhode Island



So I did not give thought to changing the CG for floats. Should it be more forward or rearward for floats? The plane's CG is very rear ward without them.
Bronze Member





Posts

: 46


Join date

: 2016-12-17


Age

: 46


Location

: Salisbury, NC



It has been awhile since I have updated here. I have since tested the Norvel 074 Big Mig with a 7x3 prop and 20% nitro. The motor was new and it pulls real strong. It will pull the Cloud Ranger near vertical. The power is good enough to easily pull the CL off the water with floats as I have tried that a couple weeks ago. Very strong.

Now the bad. I have not seen a worse carb in my life. It is a single needle job. With the motor well broken in (about a 1/2 gallon by now), it will run full throttle, it will idle a little lean. the 25-50% throttle range is super rich. If you let the motor run in this range too long, it starts to load up. It would take 15 seconds or so. Even if you let the motor hang out in this range, you cannot go to full throttle without it flaming out. Flying with the carb in its stock state required flying around this band or not hanging out in it too long.

For the past week, I have been working on this carb to get it to run in the 25% range as I do like to cruise. Cruising at 60% is just way too fast for a trainer style plane. To fix the carb, I have been progressively filing on top hole of the carb barrel. The areas I am pulling from are the areas between 7 and 8:30 and the 3:30 to 5 oclock sections. I have taken a lot of material off and I just now have a carb I can live with. It still has a rich spot around 20% throttle but it is not enough to flame it out. If I had it to do over, I would not grind on the barrel. Instead, I would drill on the carb body like I did on my cox carb. I think that is an easier way to get a controlled, incremental change than what I did. Has anyone else had one of these motors and had this sort of issue? It is hard to believe that this is a manufacturing defect considering how much material I had to remove.


I am sorry I have no further video at this time. When I flew off the water, I was the only one in my group taking pictures.

Cheers


Scot
Bronze Member





Posts

: 46


Join date

: 2016-12-17


Age

: 46


Location

: Salisbury, NC



Page 4 of 4 •

1, 2, 3, 4

---
Permissions in this forum:
You
cannot
reply to topics in this forum