Cox Engine of The Month
June-2018
Davenz13's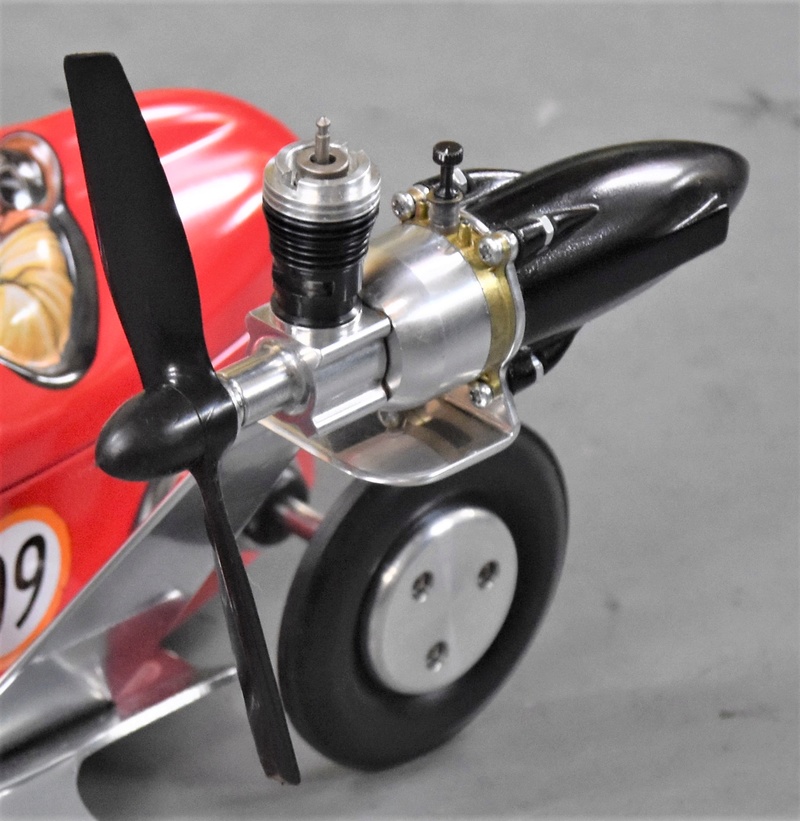 ".049 Bee"
---
PAST WINNERS

Hello Fellow Cox Users:

I own a few Cox Tee Dee .049 & .051 engines, both brand-new (1990's variety).

I'm curious if the plastic front intake section can be rotated, or pivoted, sideways (upon it's horizontal axis)? Such that the actual intake is 90 degrees (either "09:00 o'clock" or "03:00 o'clock" position)? I've yet to actually disassemble one of these Cox engines, I thought I'd ask first.

I'm planning to use these engines for a 1/2A RC Boat kit, a Dumas Short Stuff (fiberglass) Deep Vee kit. I have a Profi (.8cc) tuned-pipe. Also an original Tatone Tee Dee .049 muffler/manifold. I was hoping the front intake section could rotate (to the side) such that I can route the Tatone manifold & Profi tuned-pipe forward, straight back?
Beginner Poster





Posts

: 8


Join date

: 2015-05-04



NO
It will then block off the intake opening in the crankcase...the crankcase on a Medallion or TeeDee, being one piece, are designed for front rotary intake---- that is a fixed opening in the aluminum crankcase and intake charge TIMED by the size and location of the opening in the hollow crank shaft
Thus the plastic (or aftermarket aluminum ) venturi must be positioned as designed and is not rotatable

BTW the OLD plastic Medallion or TeeDee carbs are delicate and easily damaged....MECOA has some replacements as well as some, hard to find, E-Bay aluminum repros

And here on CEF are several threads on repairing a cracked TeeDee carb
Diamond Member







Posts

: 2375


Join date

: 2011-08-26


Age

: 62


Location

: Lampasas Texas



I am afraid not. The venturi position is associated with the opening in the crankshaft.

It could be done if you made a new crankshaft with the opening changed to match the venturi position,
Diamond Member





Posts

: 2425


Join date

: 2011-11-16


Age

: 63


Location

: England



Thank you for your responses. I can totally understand what your describing in regards to the fixed crankshaft position


Dave
Beginner Poster





Posts

: 8


Join date

: 2015-05-04



The plastic bodies are indexed to the cut for timing. The aluminum bodies are NOT indexed. While slight misalignment does not actually change the engine timing it does restrict airflow.

If you expect to save the body be careful taking it off they do tend to split. Hot water can help with this.

Phil
Diamond Member





Posts

: 2955


Join date

: 2012-10-02


Location

: Ohio





Similar topics
---
Permissions in this forum:
You
cannot
reply to topics in this forum