Cox Engine of The Month
August-2019
fredvon4's
"Tee Dee .049"
---
PAST WINNERS

well i found this in a box and dont know much about it. instructions included. it has seen fuel but looks like new. all parts included even the 3 mounting screws.

these have been selling from a high of 200 even on ebay last year to a low of 120

i have no reason to be greedy and want it to get a great home so the above price sounds more than fair to me.

the fuel tanks and the mounts are sought after for this car and this entire motor is in near new condition. looks to have been run once to test it out and never run much at all. even the glow clip looks new as do the screws and such but due to the slight green tint in the fuel line i know it has been run once for sure.

100.00

i have no idea how to post pics on this older site so send me your email addr if you are serious about buying it. the motor is like new just as described. i have much history and perfect feedback on rc groups as horsefeet
Last edited by horsefeetky on Fri Feb 17, 2017 5:46 am; edited 1 time in total
Hi Horse, welcome to CEF.
New members have to wait 7 days before posting links is allowed, so that includes pictures too.
If you send me the links in a PM, maybe if you use "AT" instead of "@" I can post them in this thread for you.
Rusty
Moderator




Posts

: 10786


Join date

: 2011-08-10


Age

: 63


Location

: South Carolina, USA



i have no links as they are on my hard drive here so i guess i will wait the 7 days and if anyone needs them they can email me for them. i have long history on rc groups with perfect feedback but i guess you have to do your wait period. thanks for the offer but just let things happen as normal and this would not be a problem. why wait 7 days for full privy on a cox motor site... go figure.. it is not an exotic car scam selling 6 digit cars or such......

joe
Welcome to the group, hope you can stay awhile.
Last year i happened to be surfin' eBay and i noticed a Wen-Mac car engine going for a really high price, so i figured why not and threw one on, it didn't do as well as the original one, but still pretty happy with what it brought, so i sold a couple more, last one brought 122, so i stopped. I do think was a case of a couple collectors going at it, rather then the collectabilty of the engine. I hope i'm wrong as i got several more of the car engines i'm think of selling....that or do a thesis on .049 powered generators.
This is the best group you'll find on the 'net, if you looking to learn about 1/2a engines and/or just like to yak about cool toys.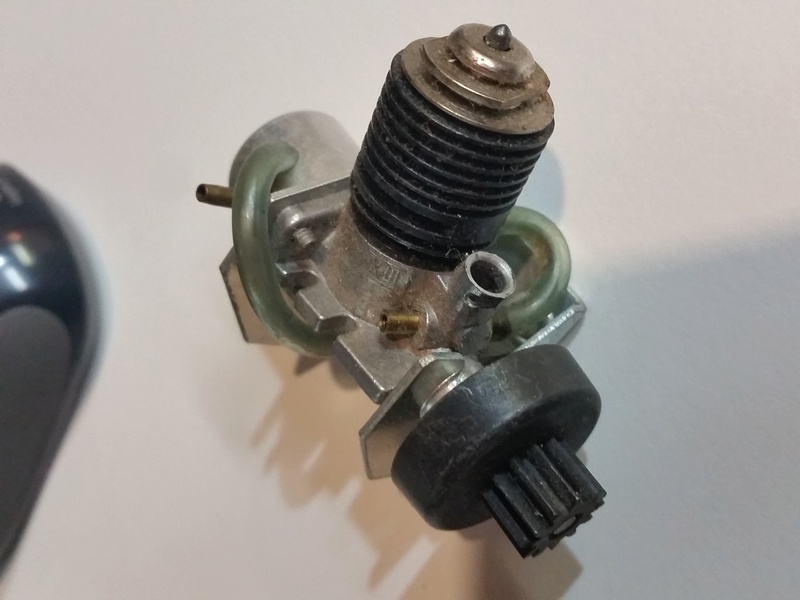 Top Poster





Posts

: 3729


Join date

: 2011-09-01


Age

: 61


Location

: Rockford, Il



thanks for the heads up but mine is as clean as a new one out of the box and after seeing sever others with the green tint in the fuel line mine may be un started. it shines without a scratch on it so im in hopes it fetches a fair offer. we will see in time. i will post pics when this site allows me at my 7 days waiting period from signing on.. strange to have to wait for pics but other privy is open on signing.


---
Permissions in this forum:
You
cannot
reply to topics in this forum