Cox Engine of The Month
July-2019
Mike1484's
"Tee Dee .020 on a free-flight model"
---
PAST WINNERS

Of course, all of the contests at Huntersville consist of not only PAMPA Stunt, but also Combat, Navy Carrier, and other Stunt disciplines. Kim handled the photojournalism and videography at this season opener, and we're just beginning to get it compiled. You've been primed with a few pictures in his other thread, so now we plan to combine the visuals with some story telling. So please stand by as we get it rolling and post it as we go. It was a great weekend and much to tell.
I'm actually beginning the story near the end, but no matter, it was all a blur for me too Lol. I'll start tonight with one picture y'all have seen in its raw form, "The Winners' Circle." Will Davis took this picture of each skill class and made them part of the trophies. I haven't got my pic in the mail, so I printed one out, for now, to show off. Since Will has taken over the club as president he has tried to make the Trophies a worthwhile keepsake, rather than just a plain hunk of wood. Here is his idea for this year:
From left: Mike Lindler, 3rd place; Mike Londke, 1st place; Rusty Knowlton, 2nd place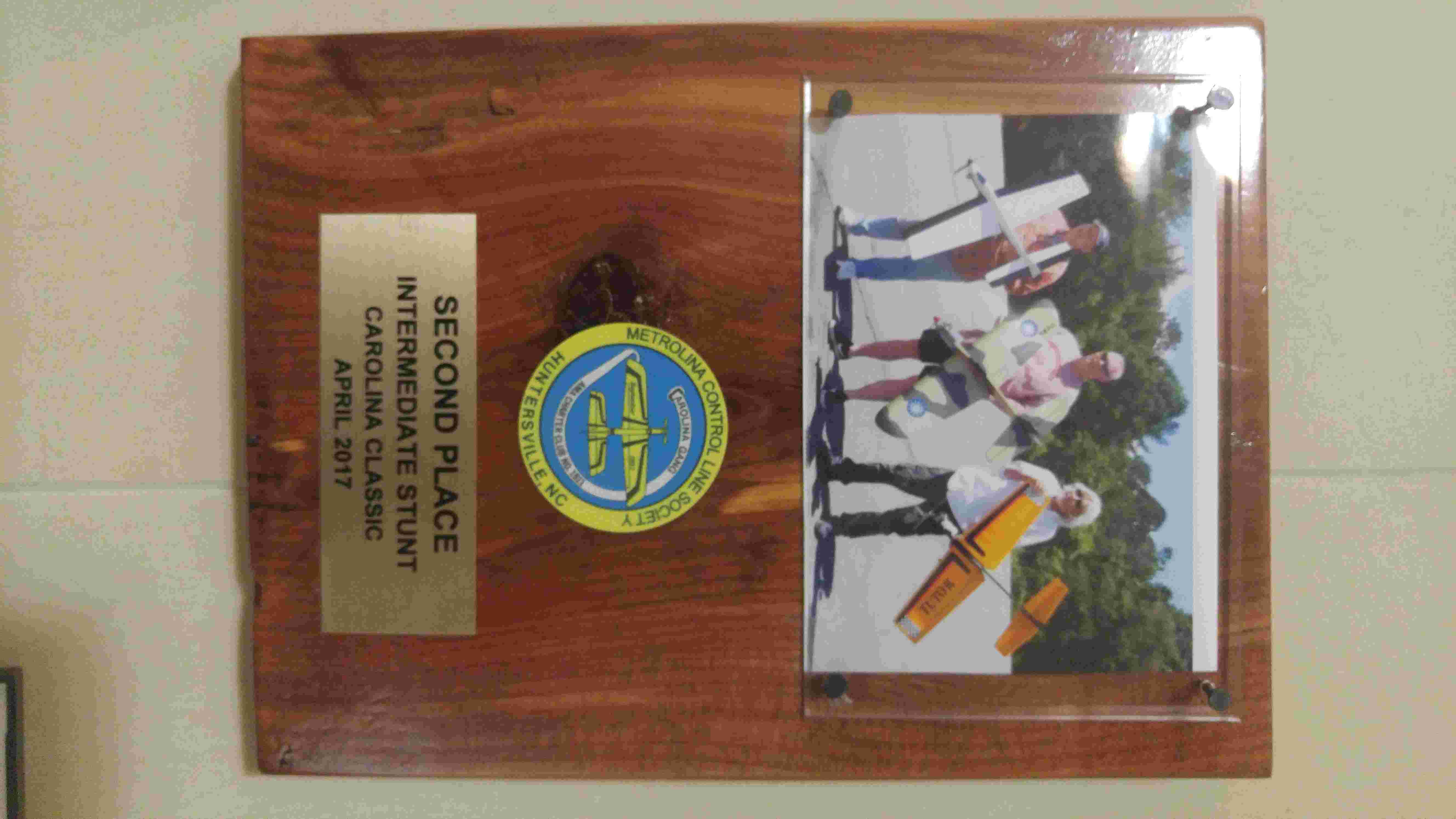 At least I was able to outscore Leroy Polk, who pasted me in October. A few pilots in every class scratched second round due to the wind. Not as bad as Saturday, because it was not blowing through the trees and swirling, but still a formidable challenge with strong thermals switching wind directions without warning. I have been trained well in windy conditions and it paid off. After my scored inverted laps, on my 6th lap, I planted for my outside loops and felt an angry wind blasting me straight in the face! Fly much Control Line??? Then you know it's suicidal to fly stunts with the wind in your face, or it will go slack and crash. I also knew thermals are transient and it would switch back to the prevailing direction soon. But I ended up flying about 9 inverted laps before I was positive the wind was at my back again and went ahead with the outsides and the rest of my pattern. Days like this make me glad my plane is almost 10 ounces overweight, at almost 50 oz. You don't wanna be flying a featherweight on a day like this one. I also turned the needle 1/8 of a turn leaner to get some extra penetration, and it almost cost me, as my scoresheet showed my total E/T was 7:58, two seconds before running over time. Lesson reinforced; draw a spit of fuel out if you decide to make that adjustment at the last minute. My first flight at 1/8 turn richer flew 7:11 with a few laps after the 4-Leaf Clover.
Speaking of the Clover, I flew the two best I have ever done in a contest(or practice, for that matter), all scoring at or above 30 points. I also flew as good of a Takeoff/Level flight I've ever flown in either competition or practice. A good rollout, gentle liftoff, and at 180 degrees I passed the judges hip-high. I must have finished climbing to 5 feet a little faster after that than I thought because I only scored 29 or so. It's hard to know what they saw, maybe I wobbled???, who knows. But on that second flight, I got blown out of the top loop of my V8 and lost my 25 pattern points anyway, so it's all moot. My first flight was complete and got me the score I needed.
I flew the first complete pattern I'd flown since the October contest. As y'all know('cause I whined about it all winter), a nerve problem mostly grounded me and made looking up impossible. Then two weeks ago I found I could fly overhead again and did most of the stunts out at Congaree, in no particular order, before I stumbled inward slacking the lines, and pancaking it in the outside square. That happened on almost every flight over the winter. So with no practice and no confidence, I took a somewhat untested plane, and still stumbling all over the place, knocked off a personal win that completely surprised me. Mike L. had had no practice either, but there was no catching him anyway. The boy is good.
Here are a few of Saturday's pics to look at until we continue:
Mike Waldron
Sam, Mike and Howard Shenton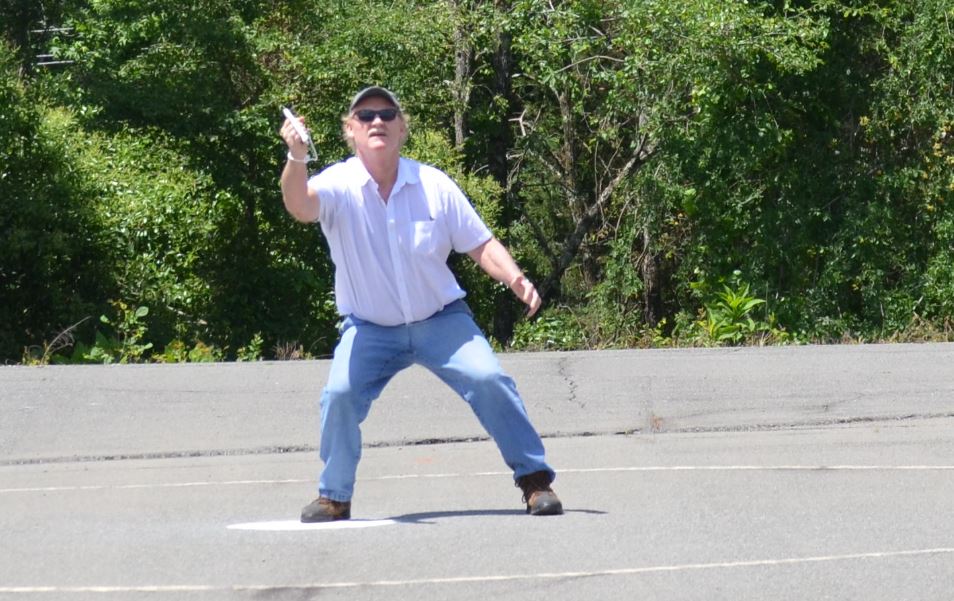 Mike Waldron
Derrek and Layla Barry
Profile Pits saturday
Carrier Takeoff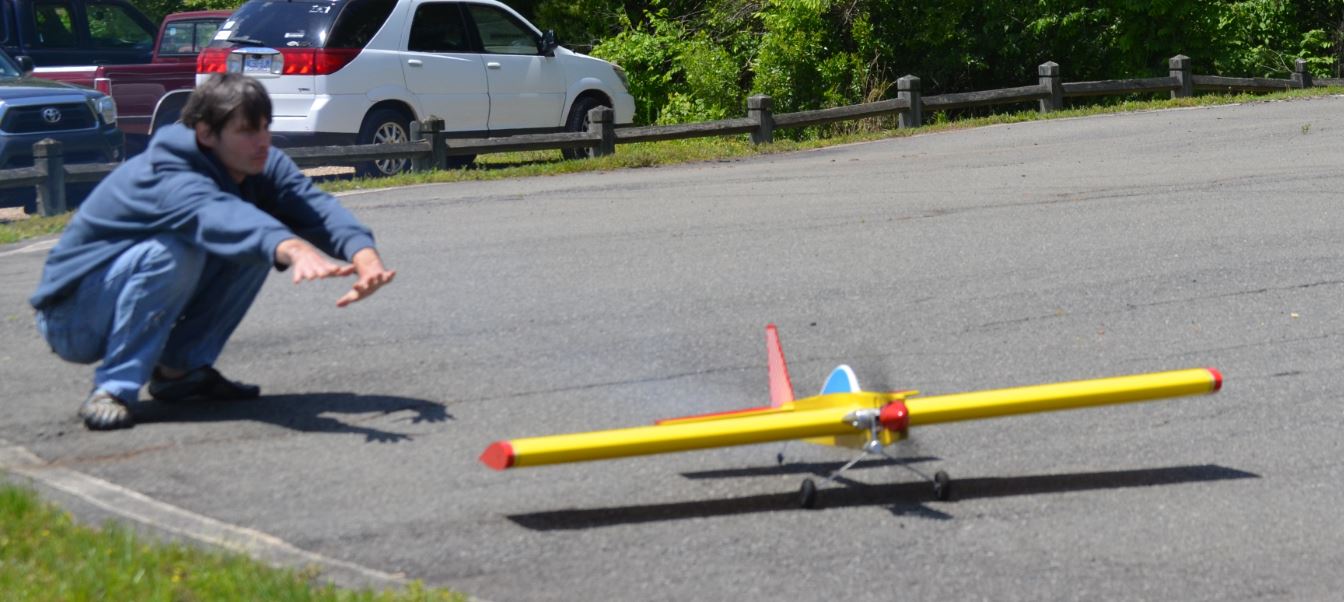 Al Knowlton launches Tom Weedman's Twister 60
Hope I didn't spoil the slideshow to come. I think there are plenty more pics from Sunday. These are mostly from Saturday, the day the crows were crashing Lol.
Later,
Rusty
Hey Rus, Congratulations man! So happy to see you out there competing again! I like the new trophy-theme with a photo. I enjoy reading about your "critiques" on your flying the pattern. They're always very well written.. along with candid points that make me feel like I was there! When I get round' to flying again, I will likely recall some of your experience.. and attempt to apply it. Thanks for the report!
Top Poster





Posts

: 6547


Join date

: 2013-07-17


Age

: 59


Location

: N. Smithfield, Rhode Island



Roddie, I replied to you a few hours ago but must not have clicked Send. Sorry, I'll reply in a quote later
Meanwhile, I now have the PAMPA Sunday pictures Kim took, and am awaiting the videos when he locates a friendlier WiFi. He has both of my Sunday flights, and I'm anxious to see them, So when I do, you will.
Rusty
  GOOD STUFF I MISSED ......... I ain't going there ..... Nice pics and story of happening Thanks Rusty ,  Kim the cruncher !!  
Top Poster





Posts

: 5983


Join date

: 2013-01-18


Age

: 61


Location

: julian



Here's another installment. Just a few pictures and a video.
Best pic of all, taken by Derek Barry with Kim's camera:
The Fun Brothers!
Mike, Kim, and Rusty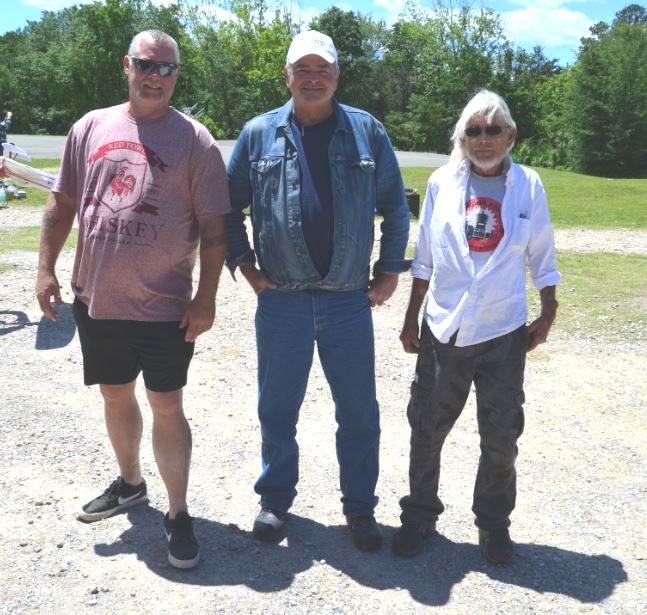 Mike Londke getting his first place trophy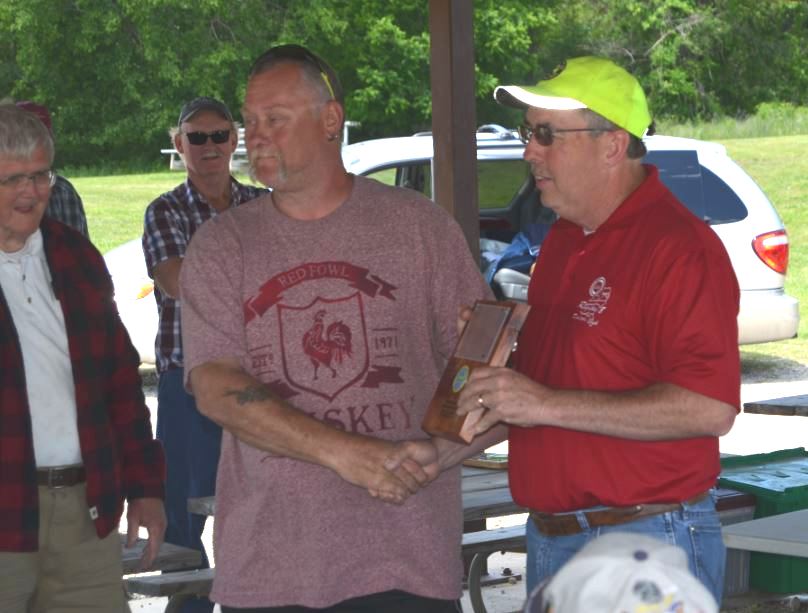 Me getting my second place trophy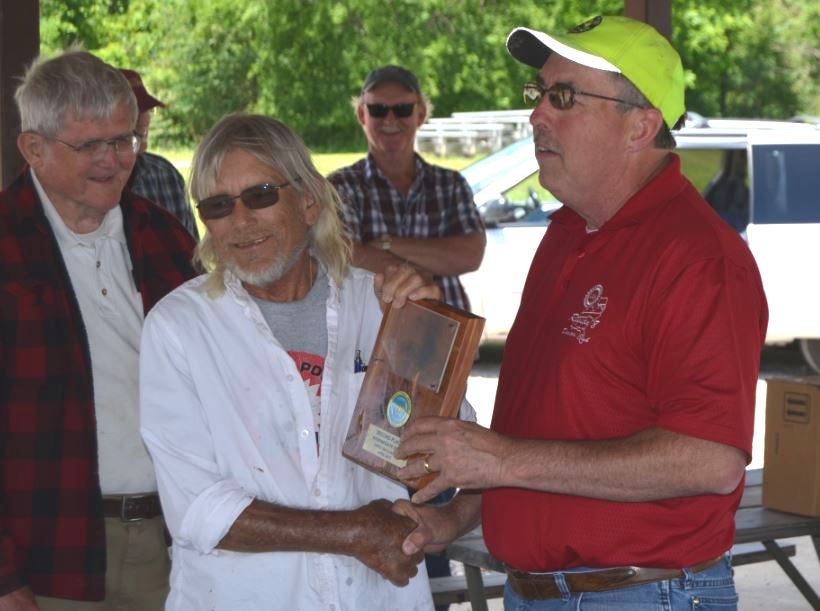 Derek Barry, MCLS member, perrinial top National, former and future US Team pilot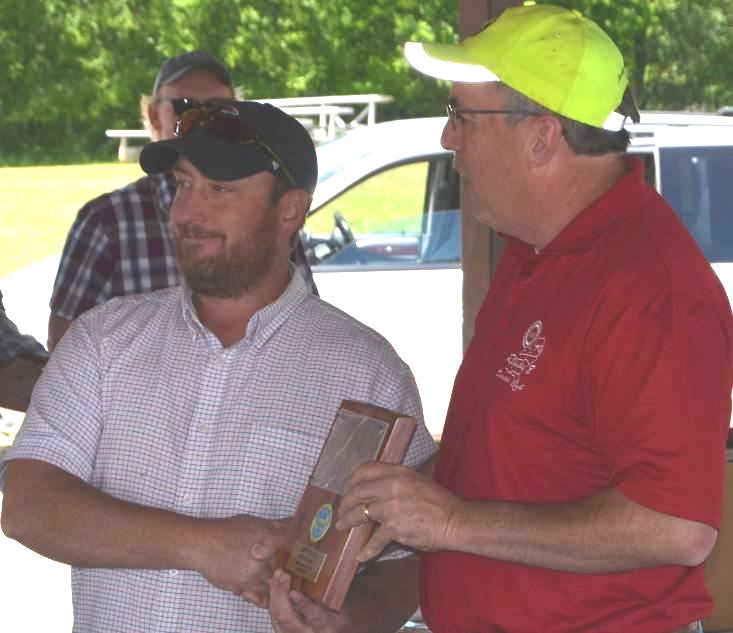 Derek's Dreadnaught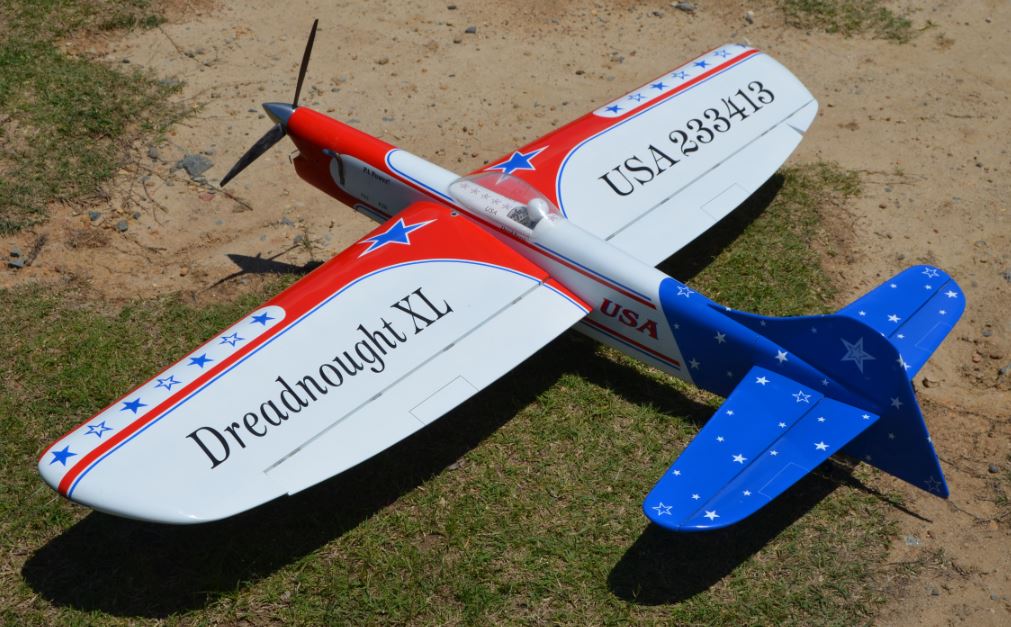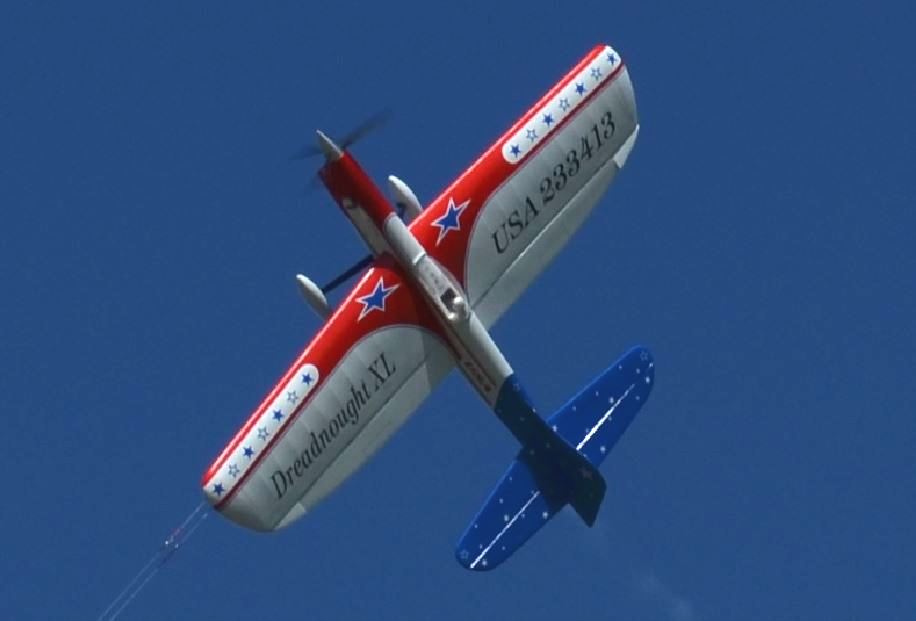 It ain't no Dreadnought, but the old Tutor is pretty photogenic, ain't she
Must be doing the hourglass, 'cause I don't see any pink in the tank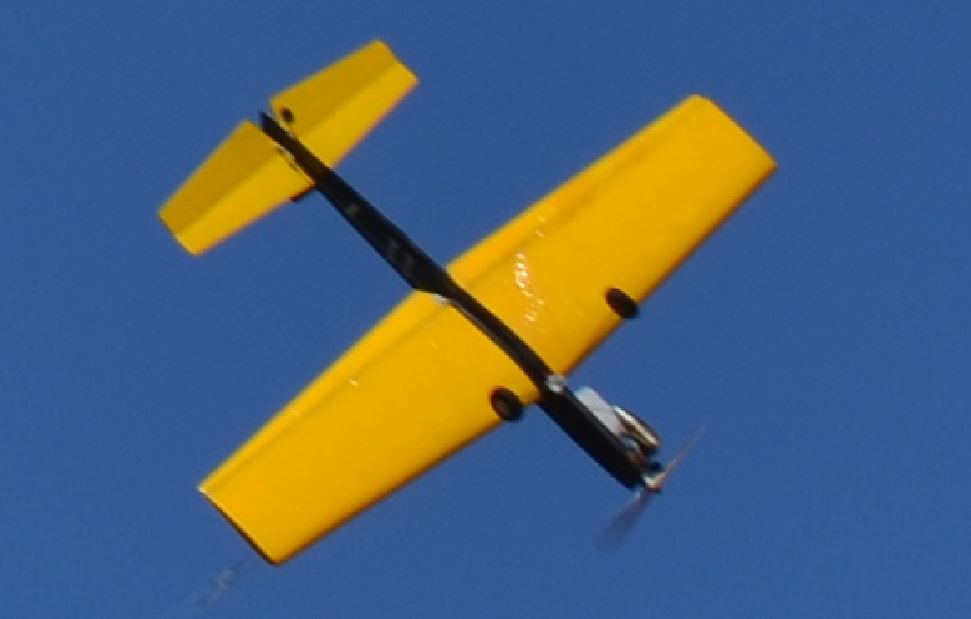 Do y'all know how hard it is to find a good Control Line videographer?! Kim's got the job if he wants it. Here's my second round flight. I'm glad I made the grade in the first round, because this is one ugly flight. But hey, at least I didn't scratch like a lot of pilots were doing. And the plane came home in one piece.
I had to upload this in 1080 HD, so you may have to lower your stream to 720 or lower if it's jerky.
https://youtu.be/lDCufiGrqJA
Stay tuned, lots more to come,
Rusty

---
Permissions in this forum:
You
cannot
reply to topics in this forum