Cox Engine of The Month
May-2018
Kim's
"War Dog hauls the 2M B.O.T. out of Uncle Wayne's backyard"
---
PAST WINNERS

I had several hour of free time this afternoon. I had several things I "had" to do. But, I came to the conclusion that it was far more important to play with some engines than it was to do house work. The first engine to capture my attention was an OS FS-20 that just arrived from an e-bay seller. After a little cleaning and oiling it was loose enough to run. so, I put it in the mount and got it going. Wow, it was fairly easy to start and adjust. After ten or so minutes of running time I decided on an MAS 9x4 prop. It was purring right along at 11,500 RPM with a beautifully low idle and smooth transition. Next up were two Saitos that I don't have an engine mount for but still needed some attention. Both had been sitting for over ten years. They are a .65 and a 1.25. They both got a nice external cleaning and very thorough oiling. They both still turn over smoothly and have great compression. I hope to get them both flying in the next few years. The final engine was used for a diesel experiment I wanted to try. It was a new AP .061. I installed a Cox diesel head but I used the head gasket, a teflon disc then an aluminum disc I made from a soda can. It worked great. What I was trying to accomplish was to have the easy adjustability of the Cox head without having the teflon disc always blowing. I got just what I was hoping for. After about an ounce of fuel was run through the engine it was peaking at 11,000 RPM and idling between 4000 and 4300 RPM with a smooth transition. This was with Davis 1/2a diesel fuel and a Cox grey 7x3.5 prop.
Platinum Member





Posts

: 1199


Join date

: 2011-08-11


Location

: Naples, Florida



I was also blowing out the teflon discs with alarming frequency. However, I was breaking crankshafts like there was no tomorrow. I depleted my stash of standard cranks. I have 2 versions of Davis Diesel cranks. First version has round web casting like a standard Bee crank, Next version is cutout like a Killer Bee crank but the shaft is continuous throughout all the way to the front of the case. The AP shaft is similar so I don't feel you will have an issue with the crank snapping. The teflon disc is actually a safety valve which blows due to over compression so that you don't shed parts.
Diamond Member





Posts

: 2984


Join date

: 2012-03-27


Location

: pennsylvania



I think the Teflon discs are really dangerous to use. They tend too always leak a little and this will trick one into turning the compression up higher, in order to get the engine started. Once it fires up something will break...
The RJL heads are much better, they use the regular technique with an o-ring. NV engines also make a conversion head that works well if you have a lathe in order to redo the seat against the cylinder.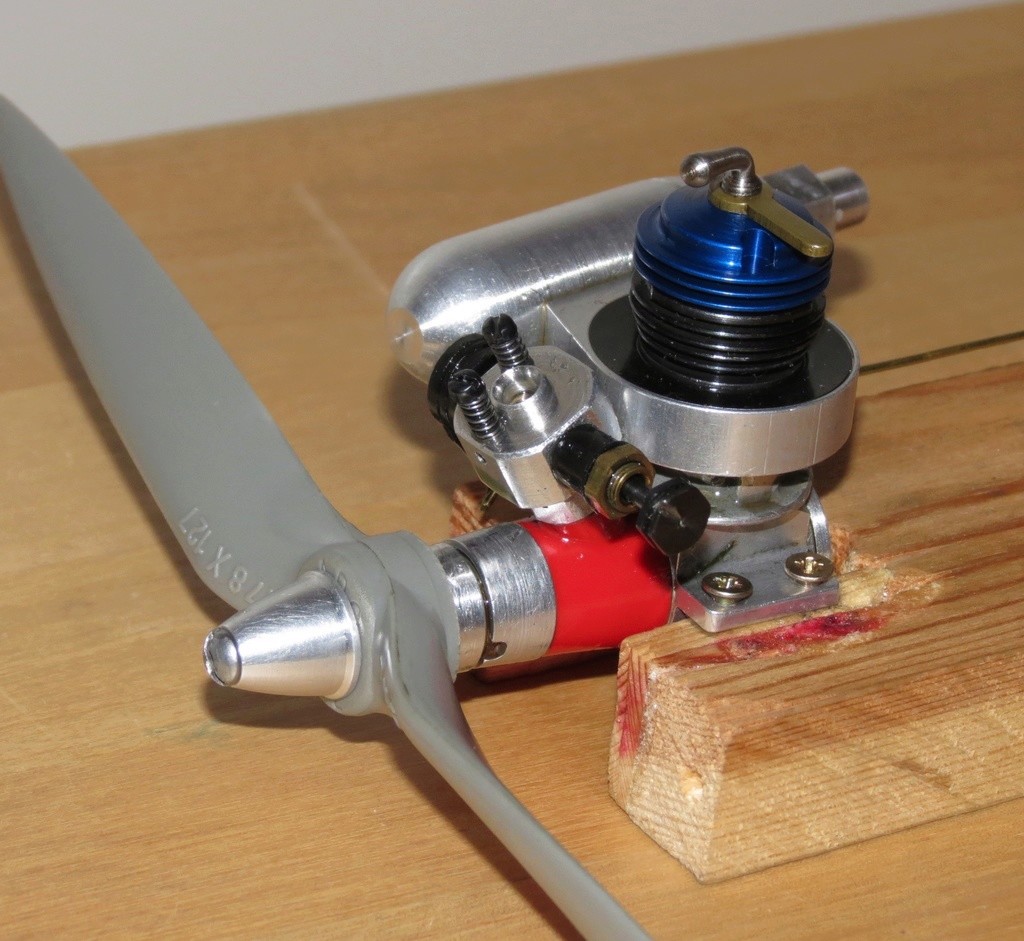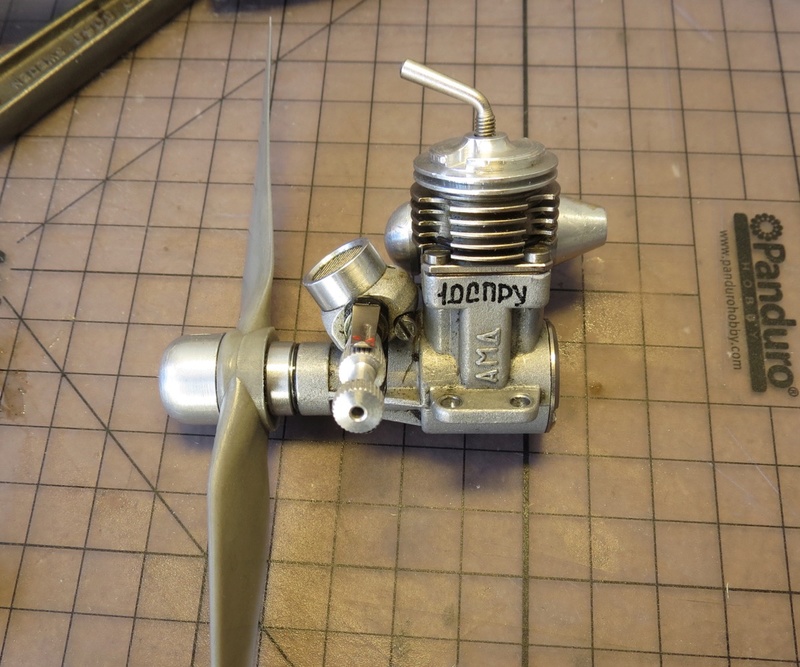 Diamond Member





Posts

: 1465


Join date

: 2010-11-20


Location

: Sweden



Thanks for the tips Ken and Kris. I am not too worried about the crank either. I do like to run just a little shy of maximum compression (I don't know what term to use for that.) I think the prop I was using is a good middle ground between maximum RPM and maximum thrust. Because of that I am not pushing the engine too hard fro more RPM or thrust, at least I don't think I am. I also think the aluminum disc behind the Teflon disc will help stop some of the leaking between combustion area and the area above the disc. Now I just need to build a plane for this engine, another project on the list.

By the way, I really like the RJL diesel heads. I just don't care for fiddling with a locking bar while adjusting compression on such small engines.
Last edited by fit90 on Sat May 20, 2017 9:16 pm; edited 1 time in total
Platinum Member





Posts

: 1199


Join date

: 2011-08-11


Location

: Naples, Florida



I was having issues with the O-ring getting stuck. I was backing out the Tommy bar and nothing was changing. My flying partner Rob just placed his finger over the venturi while the engine was running and that was it. No more stuck contra pistons. Just put your finger right over the venturi for a sec. I thought that was pretty neat. I suppose that's common for the diesel aficionado. My next question is the mufflers. I see Kris with mufflers and I can only assume this benefits the run unlike glow. I would think this keeps things nice and hot. The metallurgy of the Norvel usually cools fast. I would think this helps on restarts?
Diamond Member





Posts

: 2984


Join date

: 2012-03-27


Location

: pennsylvania




---
Permissions in this forum:
You
cannot
reply to topics in this forum