Cox Engine of The Month
June-2018
Davenz13's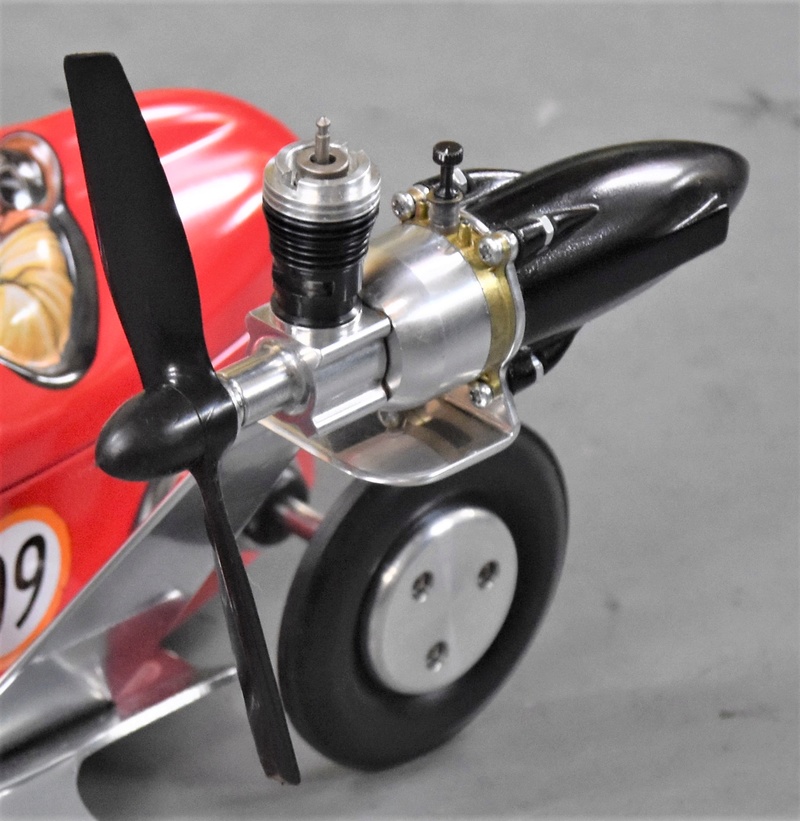 ".049 Bee"
---
PAST WINNERS
Page 2 of 2 •

1, 2

roddie wrote:Is there an industrial park nearby to you David? Chances are that on a weekend, there would be no activity. (no vehicles in the parking lots there).. and no one to disturb. I don't like the idea of flying over pavement.. but if you can find a spot where there's a transition to grass without a berm.. you could launch from the pavement. Try splitting the circle into 50/50 pavement/grass and have a helper release the model from the edge of the pavement. Position yourself (pilot) at the edge of the pavement also. This will provide a "roll-out" for the model and half the circle's circumference to get airborne. Once it's in the air, you could lead the model back over the grass area.. and clear of the pavement. If it crashes before you're completely over the grass.. you still have at least a 50% chance of it hitting grass.. vs. the pavement. Even if there's a berm or curbing, you could lay-out a carpet-runner over the curb on the opposing side of the launch area as a cushion.. in case the model doesn't clear-it on take-off. It's an easy item to bring with you. Just roll it up and toss it in the car. You might even be able to use it as a runway on grass.

You shouldn't have to drive that far to fly a little airplane on 20-foot lines... and if you happen to forget an item, it's just a short trip back to the hangar. Just a little food for thought..  
It aught to be easy to find a place to fly.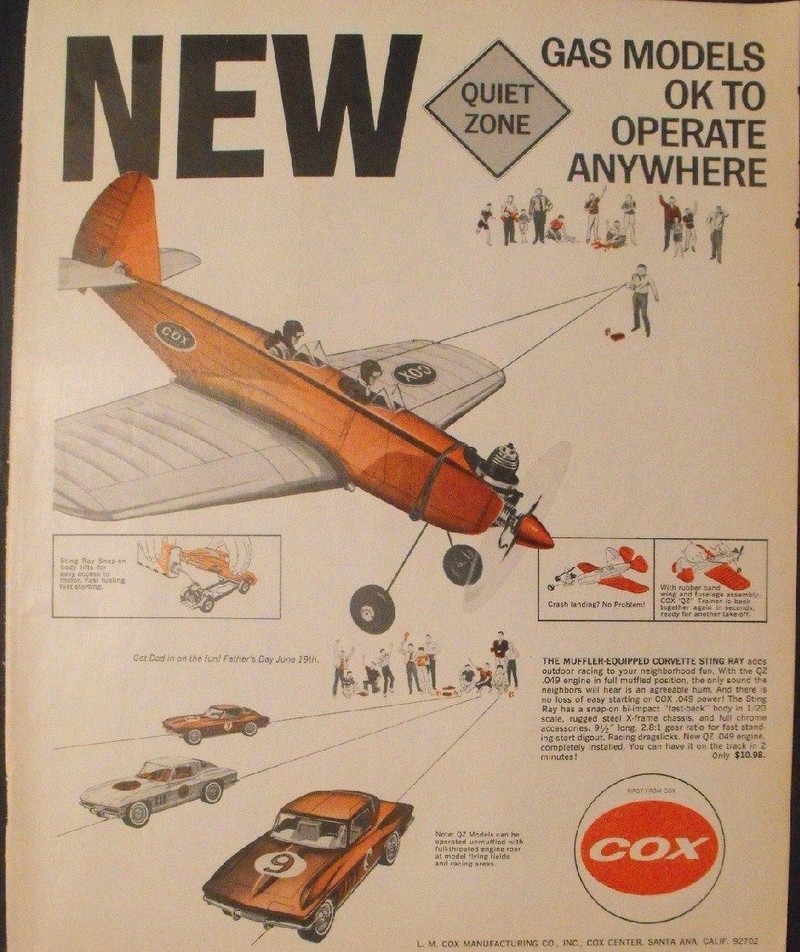 [/url]
I would start with muffled Coxs and only fly the Wen-Mac a couple of times, but people are strange now days here.  One time when I was teaching my daughter to drive, we went to a Lockheed parking lot to practice and the guard shooed us out.
Silver Member





Posts

: 83


Join date

: 2017-03-30


Age

: 76


Location

: Mountsin View, California, USA



Page 2 of 2 •

1, 2


Similar topics
---
Permissions in this forum:
You
cannot
reply to topics in this forum