Cox Engine of The Month
August-2017
balogh's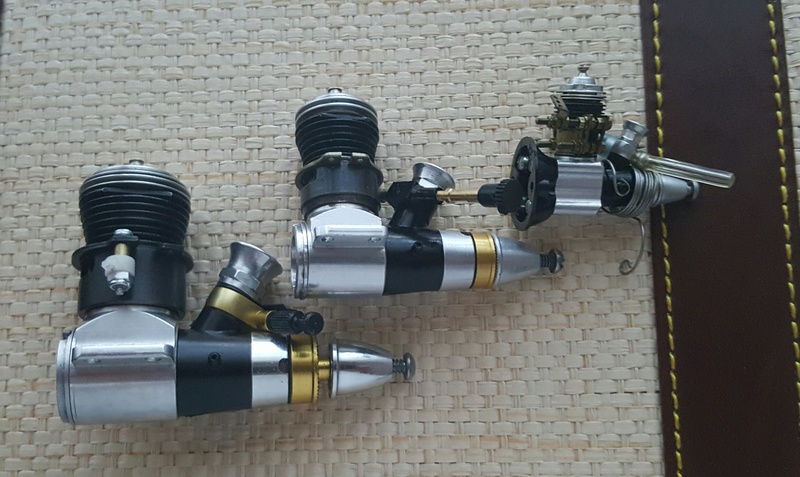 Throttle-Dees
---
PAST WINNERS
Hi Ian, I noticed you're logged in. Considering the recent event in your region.. I was concerned. Glad you're ok.
Top Poster





Posts

: 5018


Join date

: 2013-07-17


Age

: 57


Location

: N. Smithfield, Rhode Island



I have been following the site but not regularly. My eye operation wasn't successful and required repeat visits to the hospital.

I also managed to tear my right calf muscle and have been undergoing hydrotherapy as the damage is too severe for normal physiotherapy.

Now I have damaged my left knee and so I am still hobbling about on crutches.

Since January, I have been attending appointments at 5 different hospitals at least three times a week. Not including the doctors surgery.

Because of the damage to my leg, I have been banned from driving (and flying) and so I have to use public transport to get me about.

It has put a halt to my many projects and slowed me down. I haven't flown a thing this year - RC or Control line.

I am back at work but on light duty. I also travel in out of peak times so that I can get a seat!

I am hoping to be passed fit for driving next week. My car is automatic so I don't need my left leg and so I may be able to head North soon. I haven't been to my retirement home this year!

My only real acheivement is that I have built and painted the 47 doors for my new workshop. It has taken me 5 months because I had to break it down into smaller jobs. Had I been fit and well, I would probably have done this in three weeks. Just go to get them up North now for fitting.

The Manchester event is sickening but is two hundred miles North of here. It is usually London that is targeted and more events are expected. Our railway stations and public places are being patrolled heavily. For the first time in my knowledge, troops have been called in to support the police!

I have photographed a few of my activities and will do some postings but have trouble settling down with two gammy legs and one eyed vision!


Diamond Member





Posts

: 2417


Join date

: 2011-11-16


Age

: 62


Location

: England



Hello Ian, I read carefully and from here I wish you a speedy recovery, especially so that you can make normal life and enjoy what you like. I send you a big greeting and renew my good wishes for You !.
Platinum Member





Posts

: 797


Join date

: 2016-02-16


Age

: 46



Ian,

We have missed you. I am very sorry to hear about your health issues. I am praying for your full and fast recovery and that it is also as comfortable as possible.

Heal quickly,

Bob
Platinum Member





Posts

: 1121


Join date

: 2011-08-11


Location

: Naples, Florida



Missed you, Ian(Een).
Hoping some relief comes your way soon.
My frame goes up on blocks July 19th for
3 months. Laminectomy-fusion.
We're not getting old, we're there!
Good to hear from you again.
Bob
Diamond Member





Posts

: 1755


Join date

: 2010-10-21


Age

: 64


Location

: Long Island, NY USA Earth



---
Permissions in this forum:
You
cannot
reply to topics in this forum