Cox Engine of The Month
September-2018
Davenz13's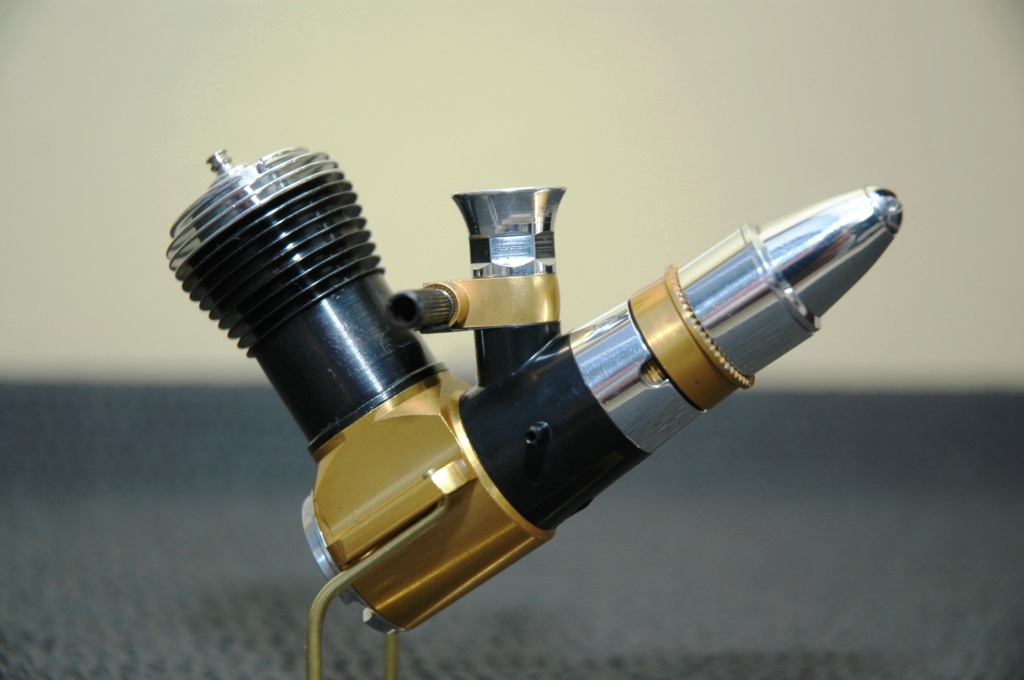 "Cox Special MKII .15"
---
PAST WINNERS
Page 2 of 2 •

1, 2

Roddie. I know you said the screws tightened up ok, but I've found when removing the choke tube from a Surestart backplate that my screrws bottomed & needed shortening, or a washer under the head.
Diamond Member





Posts

: 2187


Join date

: 2012-06-15


Age

: 55


Location

: Victoria, Australia



Diamond Member





Posts

: 1669


Join date

: 2016-02-16


Age

: 47



Thanks fella's.. good tips! I like the servo-mount inserts Mauricio!
My airplanes almost all have firewalls drilled for mounting the backplate for the fuel-line to be on the R/H side where I usually have a wedge-tank. This keeps the fuel-line as short as possible.
I really don't know why I chose to orient the cylinders "upright" on all six engines.. and I'm going to re-orient them all to run outboard. I honestly don't want to remove the cylinder to mount an engine.. plus; orienting it horizontally helps to protect it in a crash.
This triplane had its cylinder mounted "inboard".. when I flew it 25 years ago. It had balance issues (tail-heavy..

) so it only flew once.. and crashed.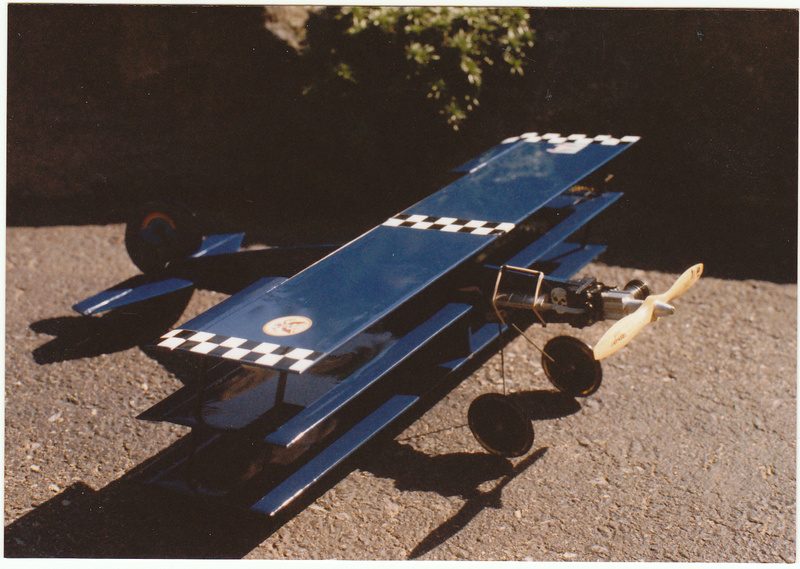 The damage was minor and I've made some modifications.. but haven't flown it since.
Those top/bottom wing-flaps have been removed, saving .4oz. of weight behind the C of G.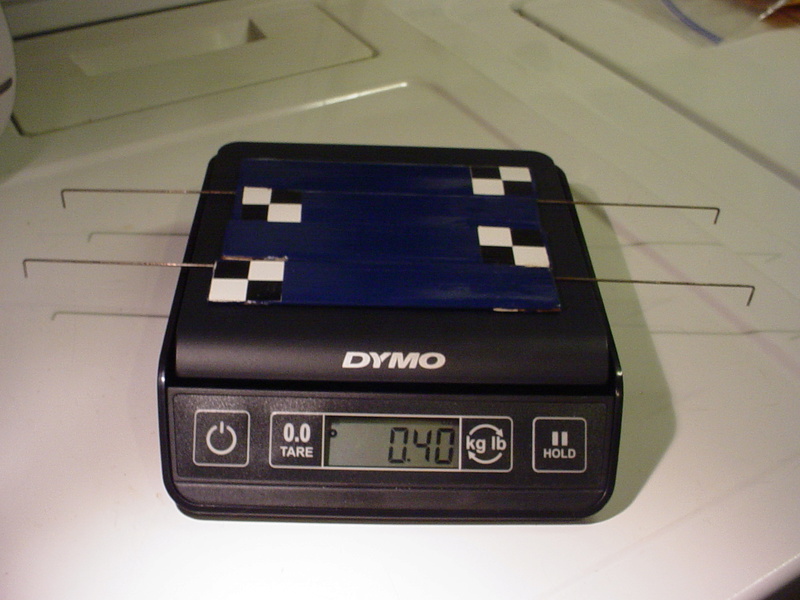 I'll orient the cylinder
outboard
this time when I try to fly it. Those were the early days when I knew even less than I do now..

Top Poster





Posts

: 6032


Join date

: 2013-07-17


Age

: 58


Location

: N. Smithfield, Rhode Island



One more time..

(humor me please..) Back-plates have been re-oriented for mounting all-four screws to the firewall with a horizontal outboard cylinder configuration. (What a maroon....
Bugs Bunny
..)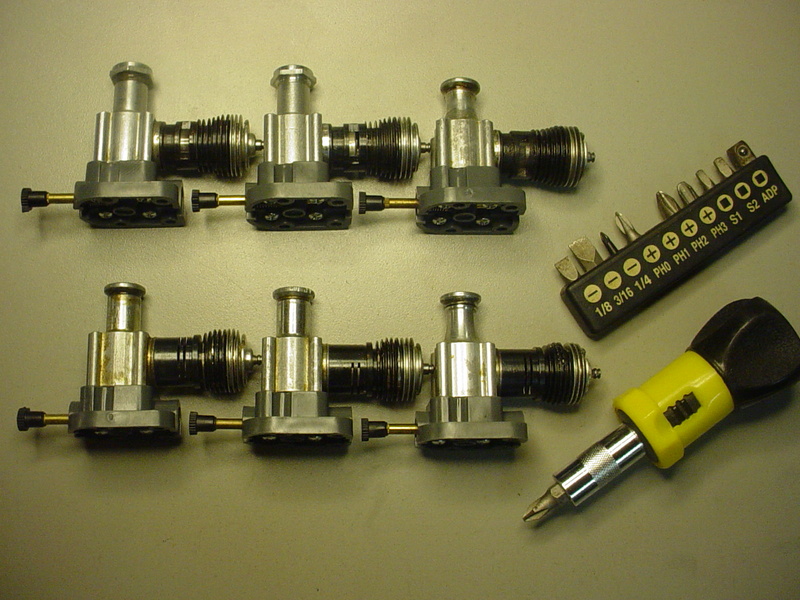 See that stubby screwdriver? OCD Roddie likes its' ratcheting function. I start each screw by turning it "out" until I feel the screw-threads engage with a "click".. then I tighten each a few turns. I do this to all four screws until they're close to seating. Then I set the ratchet-driver in
reverse
to act as a "clutch". When the ratchet clicks while tightening.. I switch to a diagonal screw in the pattern. When they all "click".. I switch-off the ratchet and tighten gradually in the same alternating sequence.. (the way I was taught to change a car tire..) without being too heavy-handed.. After all they're only 2-56 size screws.. The PH1 insert-bit fits these screw-heads nicely. The case-screws were sourced from Cox International (Bernie).. as were the back-plates.
The short-style needles and Mylar reeds were sourced from ExModel engines (Matt). I have a few long-style needles.. in the event that I want to try a choke-tube. The short needles are
too short
to work with them.
Top Poster





Posts

: 6032


Join date

: 2013-07-17


Age

: 58


Location

: N. Smithfield, Rhode Island



Page 2 of 2 •

1, 2


Similar topics
---
Permissions in this forum:
You
cannot
reply to topics in this forum