Cox Engine of The Month
July-2019
Mike1484's
"Tee Dee .020 on a free-flight model"
---
PAST WINNERS

Removed the cowl on the N-28 pull tested the bell crank lead-outs and elevator throw, and mowed the field.
Don't want to risk the cowl and mowing in West Virginia in January, unheard of.  35' lines 1/2A ok, anything more a challenge because your flying over trees.   I usually fly the N-28 on 52 footers.  But.............
Come-on May, or maybe before....  

 Bucket list - dizzy's or not.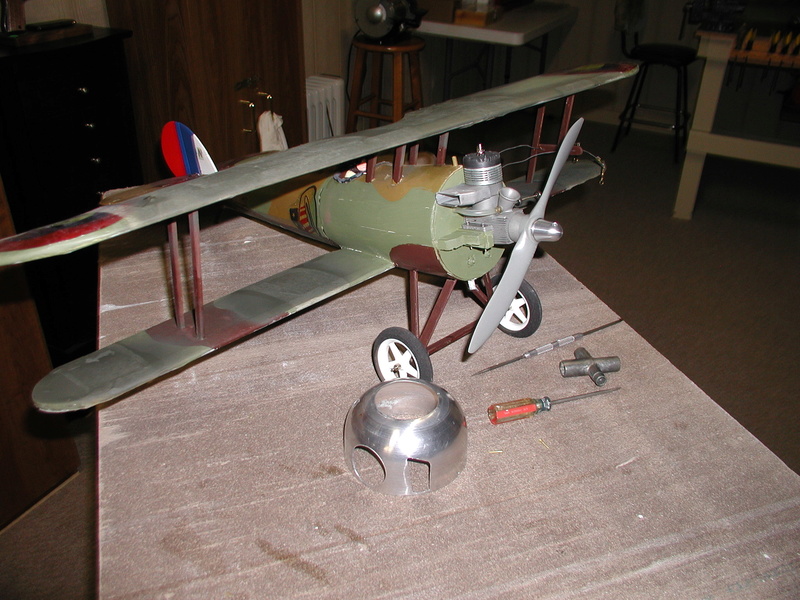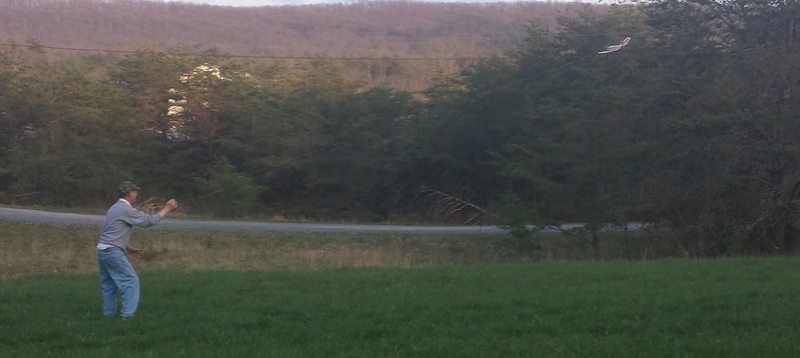 Bob
Top Poster





Posts

: 4260


Join date

: 2014-08-18


Location

: West Virginia



Glad to hear it Bob. I do not suggest 35ft lines. You will be guaranteed to get dizzy and the cowl will be the only thing left!!!
Moderator






Posts

: 10424


Join date

: 2011-10-24


Age

: 45


Location

: Tuttle, OK



I'm thinking to be on teh safe side, 30' lines would be better so you have some 'dizzy wiggle room'....

Diamond Member





Posts

: 2195


Join date

: 2011-08-13


Age

: 40


Location

: oakbank, mb



Yes, standing in the center of the field gives you about 40' before your clipping trees.
I have investigated other flying sites, fairgrounds, school yards, etc. Lot's of concerns about noise, liability.........
I think I could control the N-28 on 35/40' lines, lot's of drag, run rich, fuel for no more than three laps. 45 years ago I could just gas up and go without a concern, today it takes some thought.
The thing about these WW1 biplanes is that they look so good in the air especially if your on the lines. The box says stunt, but I only remember doing some loops and "wing-overs" with the McCoy .35 at full chat.
I may sacrifice a couple of plastics before trying the Bipe. But as I remember (in a fog) that Cox PT (in the picture above) was moving right along and I didn't think it a lot of fun.

I recovered quickly though.
Still, I have no thought of flying my original N-28, a keeper along with my P-38. The rest of the 42 flyables are at risk.
Bob
Top Poster





Posts

: 4260


Join date

: 2014-08-18


Location

: West Virginia



I am with you i have a few (not 42) but some 5-6 to as you would say at risk of the handle for this spring and hopefully something new coming . I hope a .15 size
Way to get in there my friend .
Top Poster





Posts

: 5992


Join date

: 2013-01-18


Age

: 61


Location

: julian




---
Permissions in this forum:
You
cannot
reply to topics in this forum