Cox Engine of The Month
November-2021
MauricioB's
".049 Babe Bee "in action""
---

---
PAST WINNERS
I don't know much about these engines. Apparently the maker is in Germany, better known for diesels. It resembles a Cox, is similar in form in that it uses basic rear tank and reed valve, cylinder looks similar to a Cox. It's finish is superb with the appearance of the fine workmanship of a German made watch. Bidding was terminated today with item no longer available, may be viewed at:
E-Bay: Item# 192530884812 - Taifun Foxie 044 Engine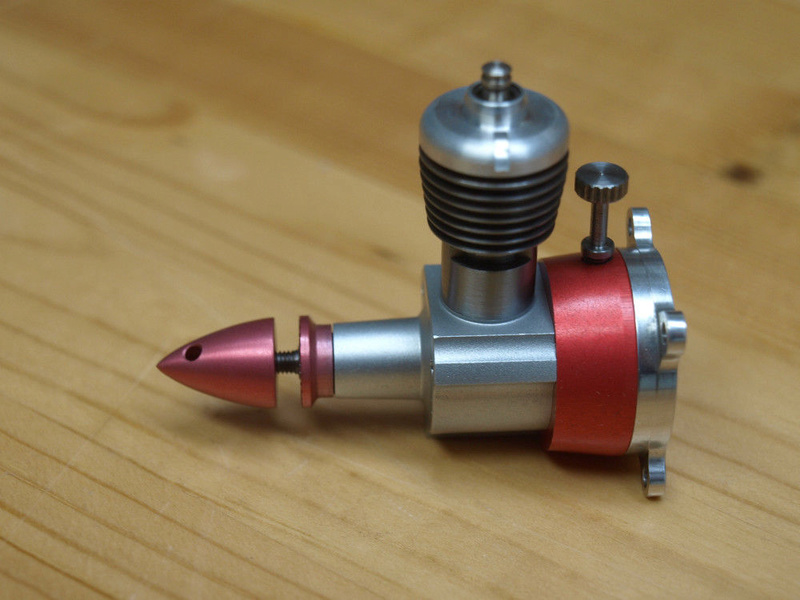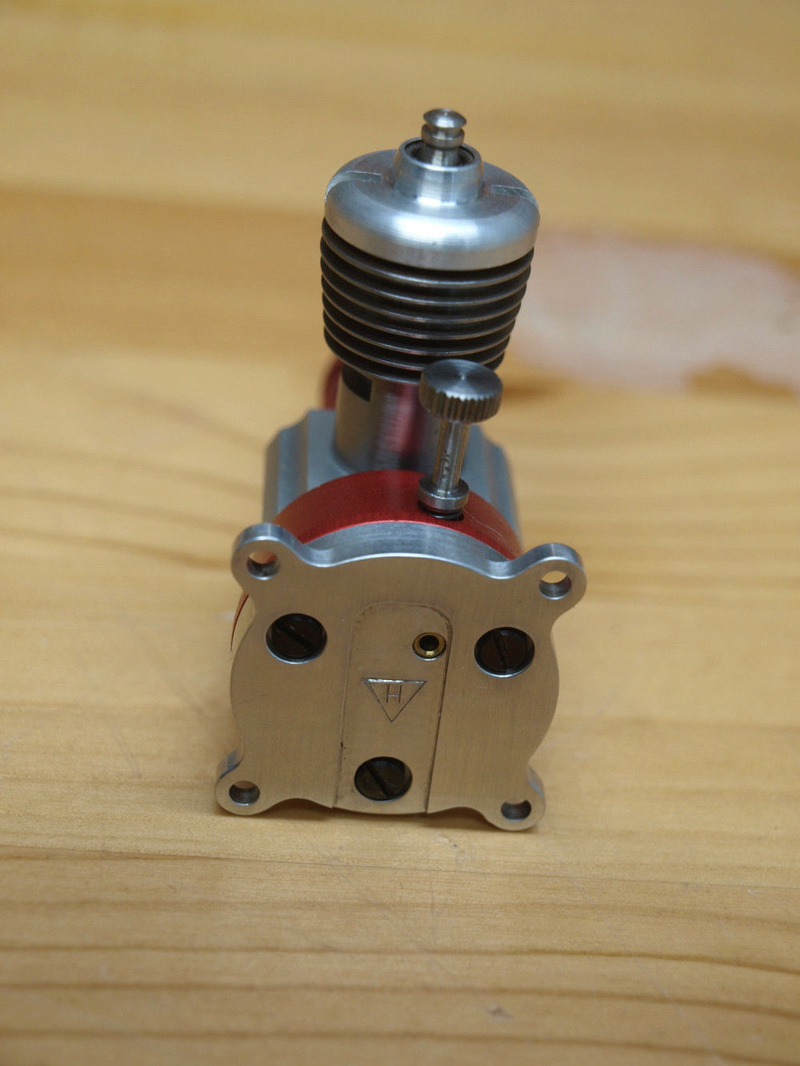 This is the first time I've seen this. Does anyone know anything about this engine?

GallopingGhostler

Diamond Member





Posts

: 2581


Join date

: 2013-07-13


Age

: 67


Location

: Clovis, Nuevo México



Just noticed something.
The tank has no fill or vent nipples, no spring or ratchet needle retain setting device, so apparently it is more of a display item.

GallopingGhostler

Diamond Member





Posts

: 2581


Join date

: 2013-07-13


Age

: 67


Location

: Clovis, Nuevo México



Hi George
Here's a link to Ronald Valentines website where that motor is shown.It would appear that the sellers story is correct.
http://www.ronald-valentine-engines.com/Taifun.html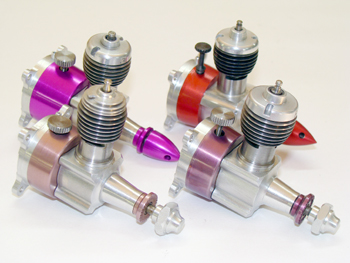 Quote
1960 Taifun Sprint Prototype
Technical Data:
Bore                         8.0 mm
Stroke                      9.0 mm
Rpm                          18,000 rpm
Power                         0.04 Hp
Total combustion       1.78 cc
Weight                       35 gram
Intake                       disc valve
The Taifun Foxie is very similar to the early Cox 049 Baby Bee. In fact Hans Hoernlein manufactured his first Prototype using Cox Babe Bee parts.  
Unquote
Dave

Davenz13

Platinum Member





Posts

: 539


Join date

: 2013-11-28


Age

: 66


Location

: Palmerston North, New Zealand



Thanks, Dave for shedding more light on the subject and pointing out the website, I see a better image of what is going on. This Valentine guy has peaked my curiosity, never paid much attention to him before. Appears that the one on E-Bay was made of prototype parts of which the back is incomplete. Here's another prototype that shows the fueling nipple mounted to the tank back: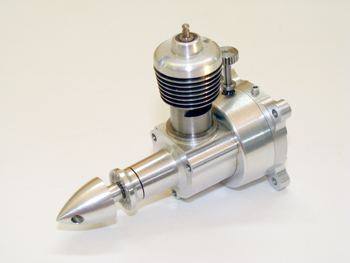 All one would need is a pin hole nearby for venting and indicate tank full during filling. And, yes, I'd understand why Graupner would not pursue the engine any further. They would not be able to garner the sales for the higher cost of the engine over the cheaper Coxes and other European offerings. Also, the power output is closer to the Pee Wee than it is the Babe Bee.

GallopingGhostler

Diamond Member





Posts

: 2581


Join date

: 2013-07-13


Age

: 67


Location

: Clovis, Nuevo México




ticomareado

Account Under Review




Posts

: 1089


Join date

: 2013-10-03


Location

: NC



There was clearly a mix up between Graupner as the exclusive marketers-and Hans Hornlein who was contracted to manufacture the Taifun range for them-it makes no sense whatsoever to design and manufacture an engine within your own manufacturing system which you then don't market because it might impact the sales of one of an imported range you also sell. Someone within the Graupner organisation lost the plot-and considering the Cox PeeWee appeared in 1957-some three years before the Foxie was developed-it makes even less sense-Graupner would have been quite aware of the PeeWee well before serious time and effort had been committed to the Foxie project. I have among my vast array of papers an excerpt -in german-sent to me some years ago stating only one hundred Foxies were manufactured-but perhaps Ronald Valentine made his examples from left over parts-or his examples are included in that 100 figure. He also made some diesel versions-again in typical Valentine fashion-in a variety of colours.

It makes even less sense when you consider that some years later (ca 1967) Graupner put the Taifun Sprint 1.8 into series production -competing directly with the OS Max 10 which they also sold as the OS distributors in Germany-as well as against the domestically produced Webra Sportglow-both of which are lower specc'ed than the Sprint-and hence cheaper to buy. Again AFAIK the Sprint survived on the market until 1975...

Given that few manufacturers-except perhaps people like John Oliver-produce engines on an individual basis, parts are generally manufactured in batches-of a size to meet the manufacturers's production schedule-and perhaps orders in hand-it is reasonable to expect that-with the anticipation that there would be routine ongoing production-individual parts would have been manufactured in lots of at least 100, 250 or perhaps 500-based on the scale of production of the other engines in the Taifun range-unless the project was cancelled before an series production parts had been made-so it is not surprising that Valentine was able to utilise left over parts for 'his' Foxie production. IIRC he did not have all the parts required and had to manufacture some of the parts himself. I guess only someone who was there at the time and privy to the decision making, can fill in the true details...

ChrisM
'ffkiwi'

ffkiwi

Gold Member





Posts

: 192


Join date

: 2018-07-10


Location

: Wellington, NZ




1/2A Nut

Top Poster










Posts

: 3142


Join date

: 2013-10-20


Age

: 58


Location

: Brad in Texas



---
Permissions in this forum:
You
cannot
reply to topics in this forum