Cox Engine of The Month
November-2019
jmcalata's
"Pee Wee .020 throttled combinated"
---
PAST WINNERS

Found these on ebay last week from the same vendor. Cheap enough.
Over night in the crock pot for the Baja Bug engine, regular clean for the SBJr. Crock pot sucked the red life out of the cable pull, cheated and oiled it for the picture. Works temporally but goes back to white almost. A choice, risk the red or spend hours cleaning the engine etc.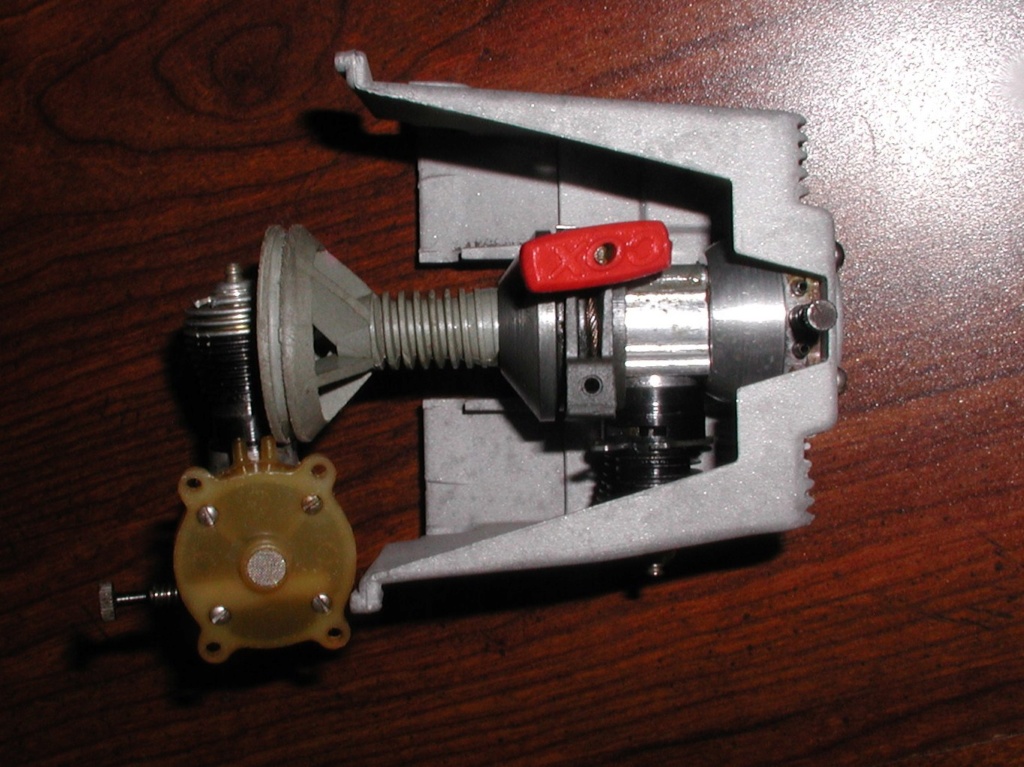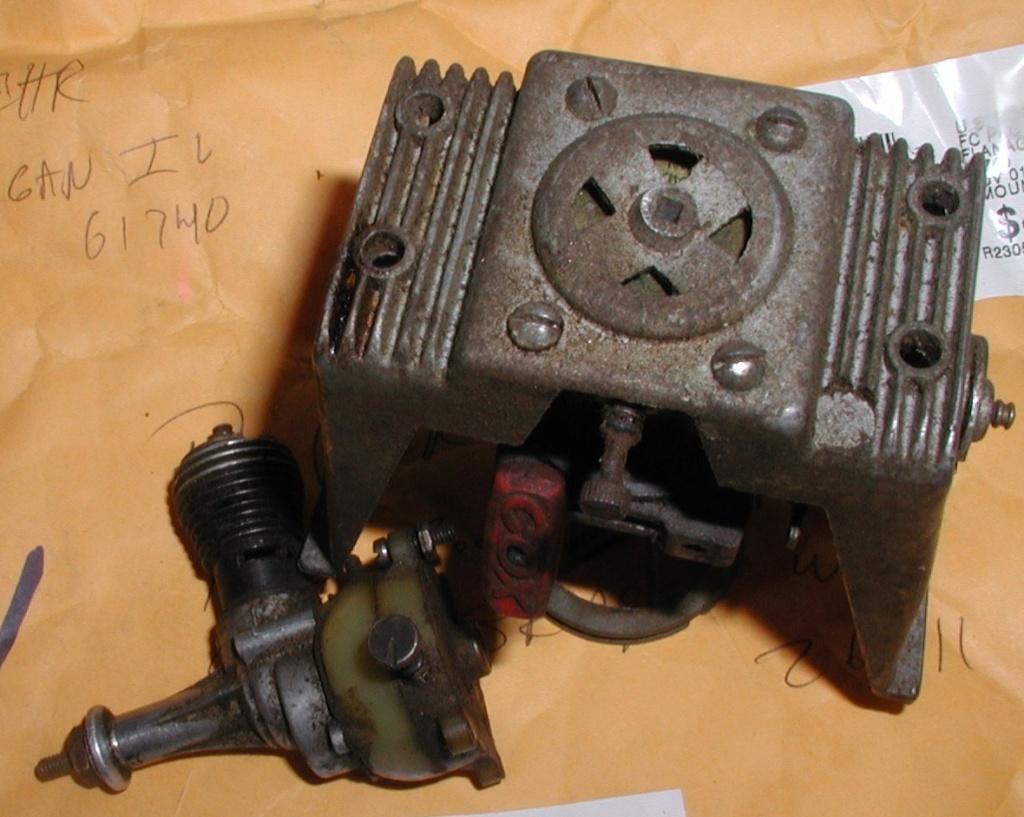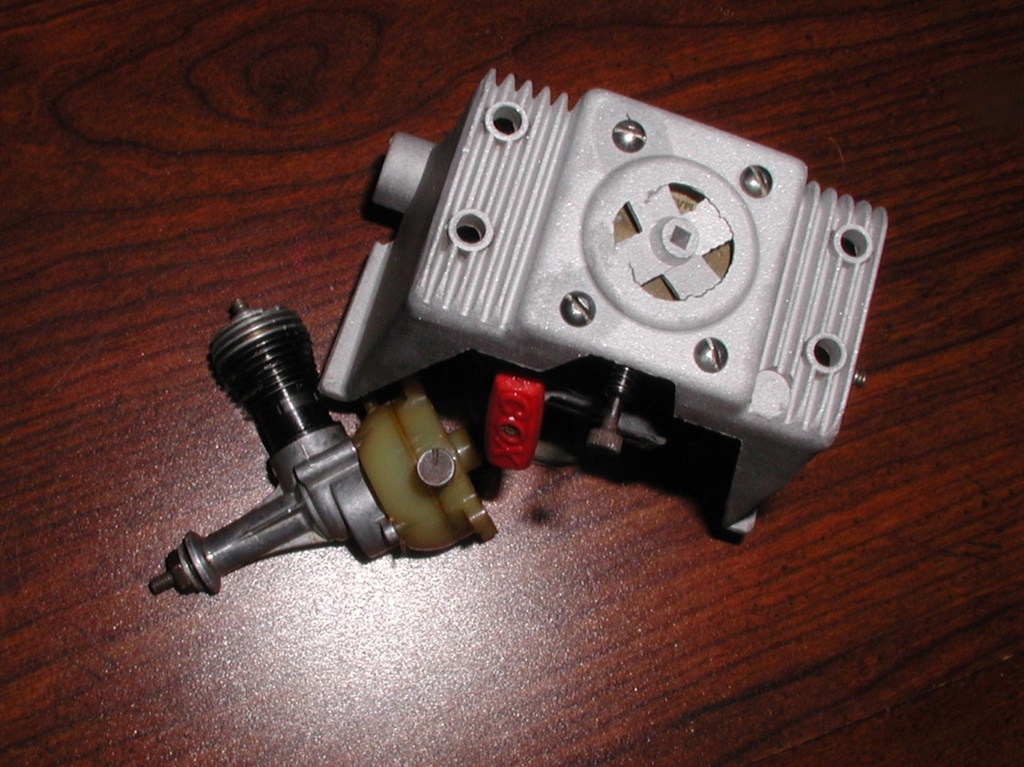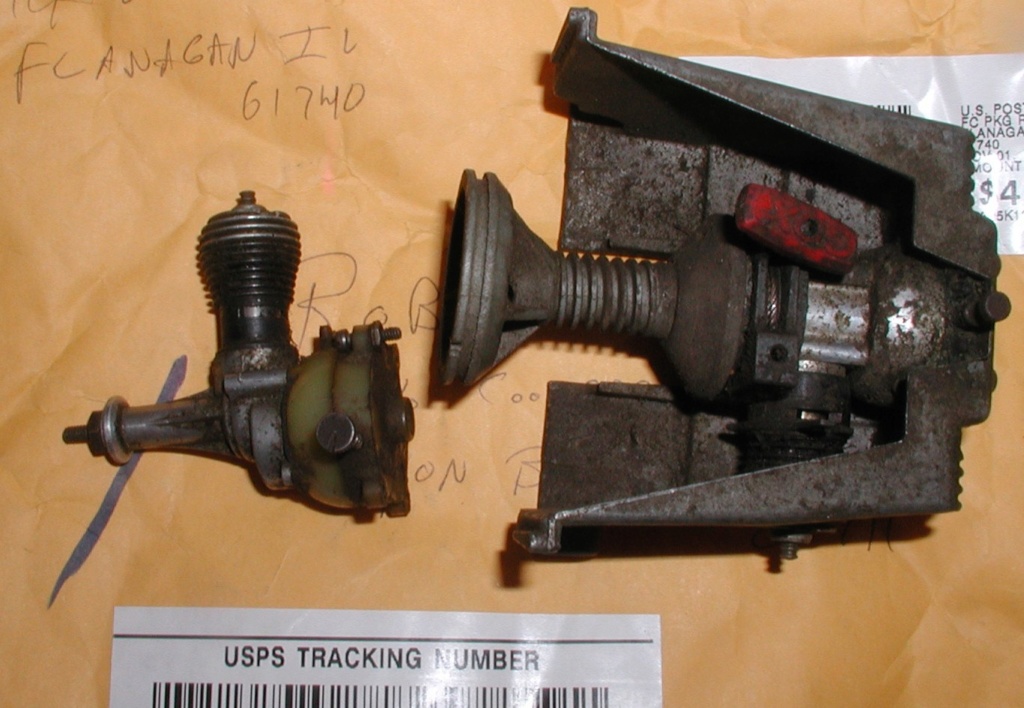 rsv1cox

Top Poster





Posts

: 4665


Join date

: 2014-08-18


Location

: West Virginia



Congrats, Bob on the find, cleaned up really well, looks like low time items.

GallopingGhostler

Diamond Member





Posts

: 2129


Join date

: 2013-07-13


Age

: 65


Location

: Clovis, New Mexico



I know the following is not plastic related, but may be of interest. A little trick we use on faded out Gel-Coat is to rub it with ATF fulid. If you have any around, it may be worth a shot. It too does not last forever, but on a boat in and out of the water, it easily lasts a few weeks.

NEW222

Diamond Member





Posts

: 2364


Join date

: 2011-08-13


Age

: 41


Location

: oakbank, mb



Were these items disassembled for cleaning?

ticomareado

Platinum Member





Posts

: 865


Join date

: 2013-10-03


Location

: NC



ticomareado wrote:Were these items disassembled for cleaning?
Yes, the SBJr. completely, the Bug engine only down to the starter mechanism.  After the AF boil I immersed it completely in warm Simple Green then rinsed in clean water then alcohol all the time operating the starter, blew it dry with compressed air then flushed it with Remoil while operating the starter then a final blow out with compressed air and wiped dry.
Partially disassembled.  The A/F boil completely filled the fuel tank.  Simple Green easily cleaned the residue.  I have no intention of running it, but if I do it will get a new fuel pickup and gaskets.  I really bought it for display only.  Note how the fuel pickup is positioned.
I have completely disassembled these before, but as it was operating smoothly and there were no broken strands in the pull cable I chose not to this time.  It works as smoothly as the best I have tried.
I guess the last hundred or so engines I have rebuilt in the past couple of years were finished with Remoil and none have locked up because of it.  
OBTW - The glow head would not come clean on the bug engine despite my best efforts, so I chucked it up in the drill press using the top contact and used folded 400 grit on the top and between the fins to clean it, came out very good and still shows continuity. First time I have tried that.  
Forgot, spun the fuel tank too, done that before. Just lightly touched 400 grit to remove discoloration, no buffer polish - that would outshine the case.
Bob

rsv1cox

Top Poster





Posts

: 4665


Join date

: 2014-08-18


Location

: West Virginia




---
Permissions in this forum:
You
cannot
reply to topics in this forum