Cox Engine of The Month
September-2023
balogh's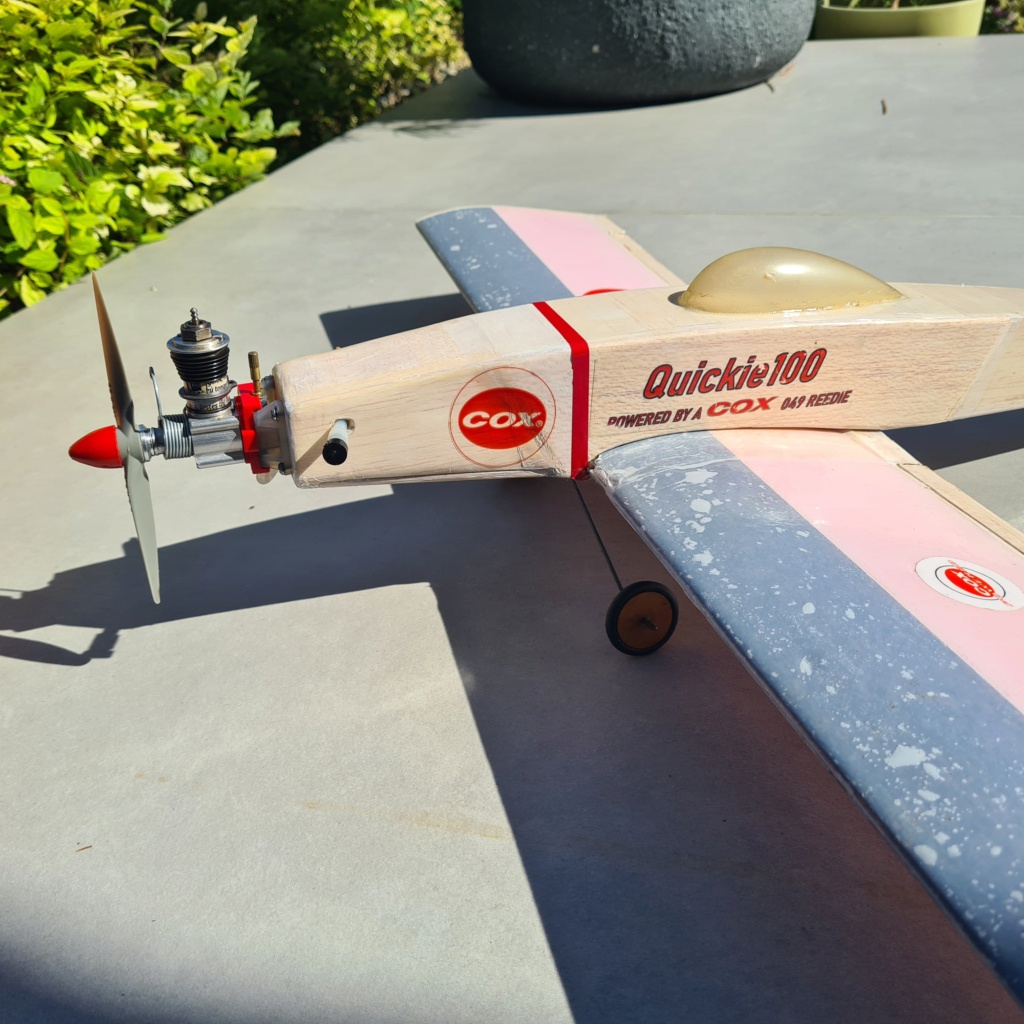 "Beefed up old stock 290 on my Quickie100 RC after plenty of airtime hours..."
---

---
PAST WINNERS
I know that there are replacement Tamiya tires for these Cox cars, but what about replacement wheels?  I see some originals on eBay, bit the prices are nearly as much as a decent complete parts Bug or Buggy.

I recently bought a Baja Bug and both of the rear wheels were broken on the outer rims.  It seemed to me that the plastic was actually softened from years of sitting with fuel residue on them.

Also, are there any tips or suggestions for disassembling  the wheels to prevent damage to them?
I have had a few of these run across my fingers. I had one with the same problem you are describing. Pretty sure the two wheel halves are not separated easily. Probably glued, tires are easy enough to replace if you can grab them. Wheels come up often if you are patient.

Cribbs74

Moderator









Posts

: 11887


Join date

: 2011-10-24


Age

: 49


Location

: Tuttle, OK



I know this is an old thread but thought I'd post for anyone wanting to know how to take the wheel assemblies apart.
The process involves using very hot water so anyone trying it needs to use extreme caution to avoid getting burned.
Heat a pan of water to 200 degrees fahrenheit, remove pan from heat source. Drop the wheel assembly in the pan
and let soak for 1 minute. Remove from the pan (use caution, they will be hot!) and carefully try to pry/pull the rim
parts apart. It may help to remove as much of the tire that is trapped between the rim halves so that there is a
gap to get a thin metal straight edge into. Pry carefully, the plastic rim will break easily. If it won't come apart
put it back in the hot water for another minute. Work fast so plastic doesn't cool. Be patient and work carefully until
you get the parts separated. I've done this to many wheel assemblies and it works every time unless the rim parts
were glued together by some idiotl

iamplanecrazy2

Silver Member





Posts

: 92


Join date

: 2011-07-03


Location

: Waxahachie Texas



Similar topics
---
Permissions in this forum:
You
cannot
reply to topics in this forum