Cox Engine of The Month
November-2019
jmcalata's
"Pee Wee .020 throttled combinated"
---
PAST WINNERS

So I got a couple more engines cleaned up.  And the UPS truck brought me a bottle of go juice.  WOOHOO!.  Am finally going to get to make some noise.  But first things first I needed a test stand, as the model(s) are not yet built, for a new engine that requires a break-in, so went digging around the piles looking for bits and pieces to craft a stand.  Ended up with a piece of aluminum shower stall frame and a chunk of walnut.  I'm semi-confident this will suffice for the .049s.  Seems solid enough.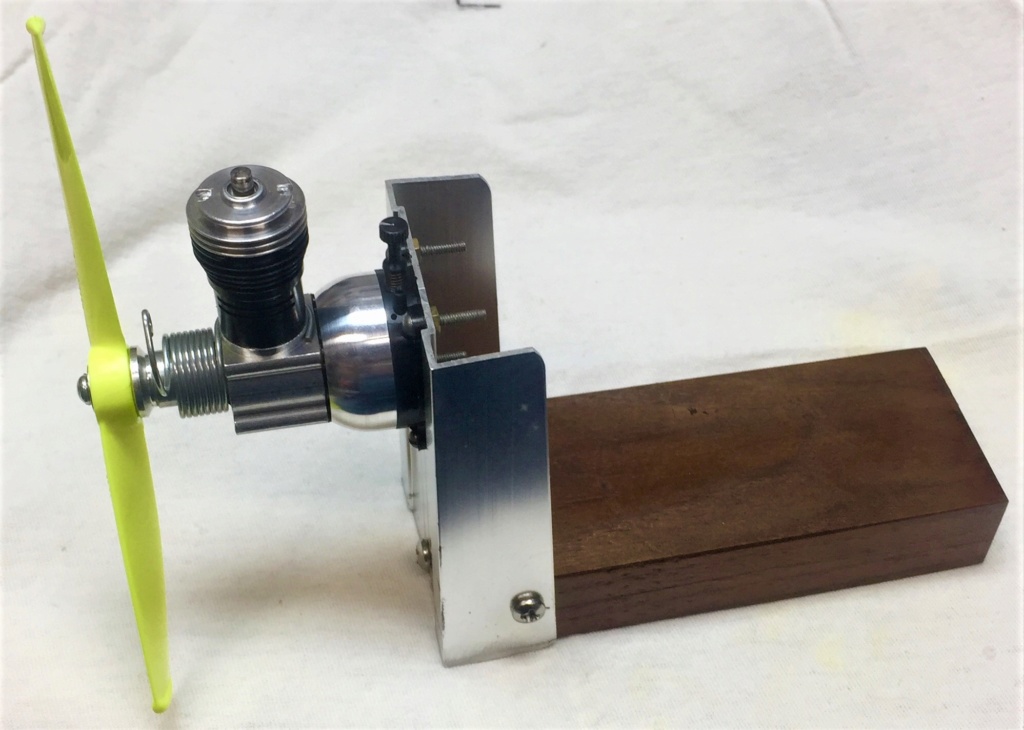 Still sorting through everything, along with acquiring some replacement parts.  I messed up a cylinder trying to remove an apparently welded in glow plug during the previous cleaning session so I "won" some extra parts from that adventure.  
And gathered all the old handles and control lines into one carrier.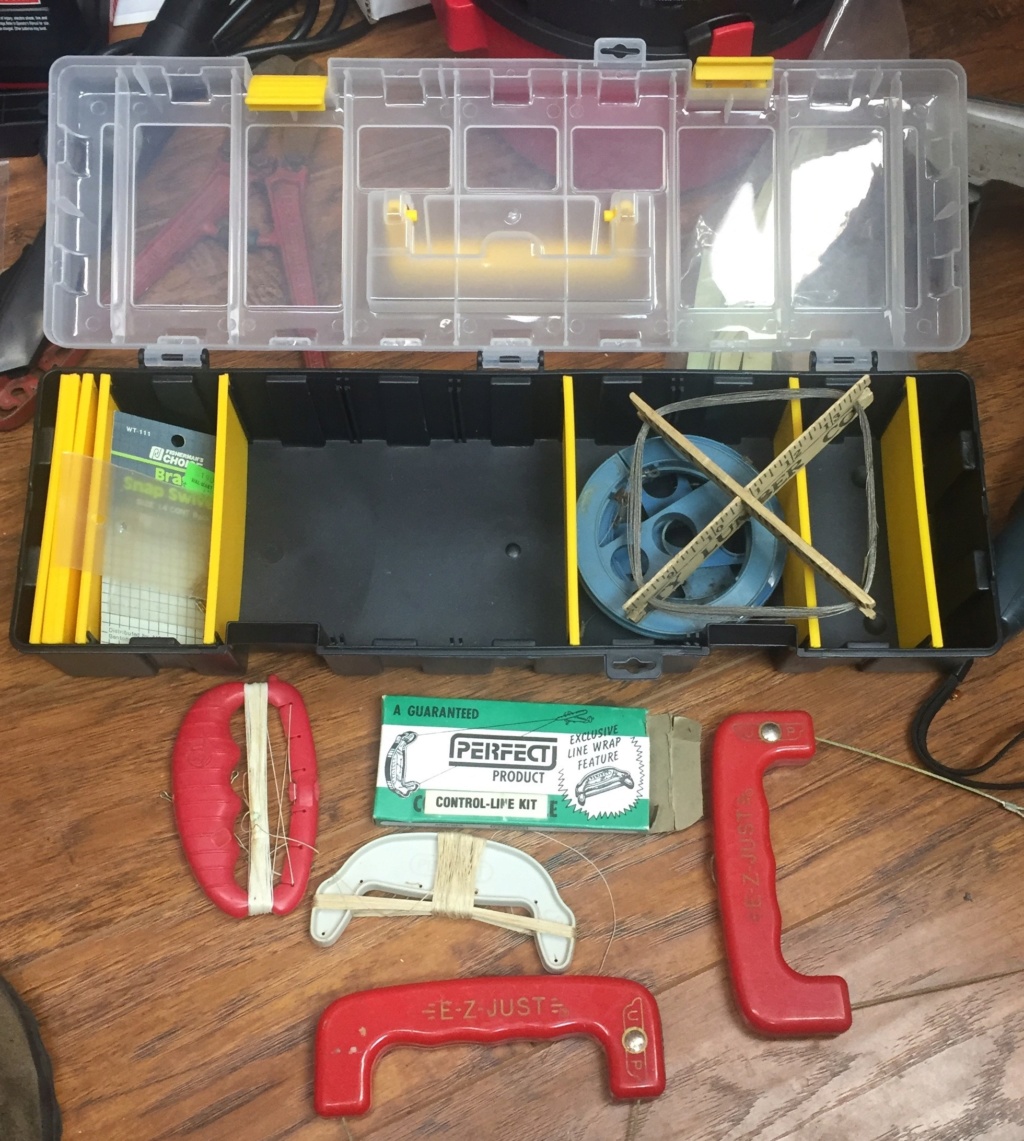 Found a box of props.  One can never have too many props.
As the collection grows, I'm looking to trade off the Enyas and McCoys, if anyone's interested.  Gonna focus on .049s.  PM if you need/want any of the bigger engines.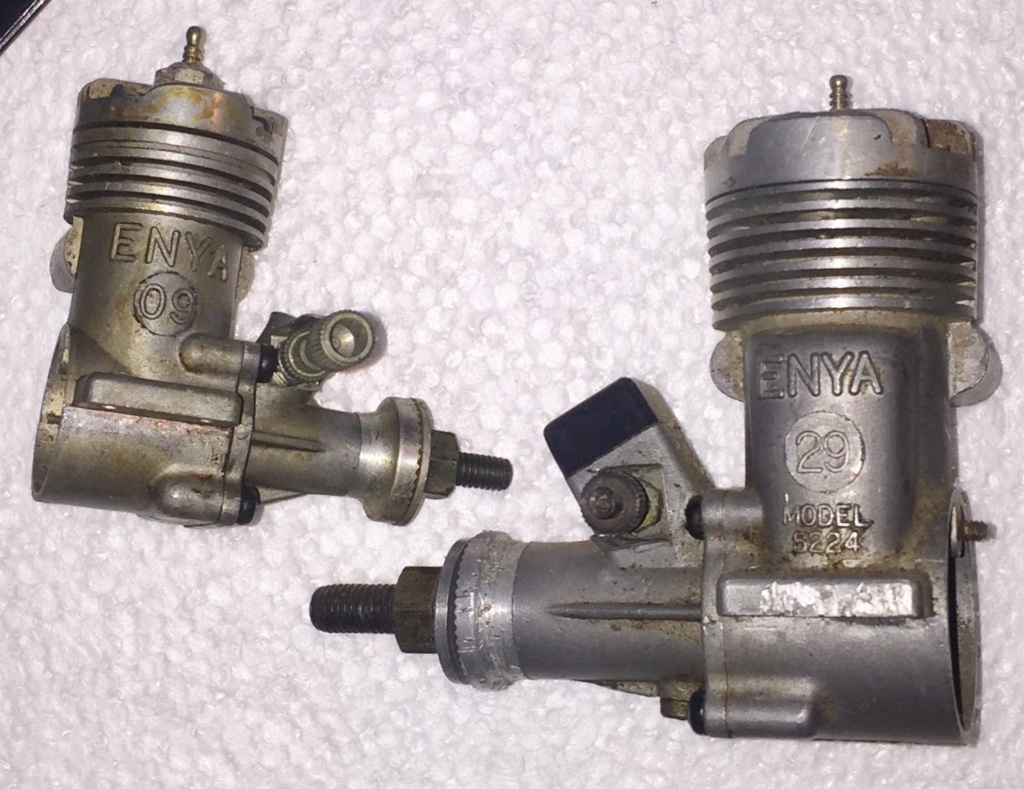 Slick049

Moderate Poster





Posts

: 25


Join date

: 2018-12-26



Good work.


Levent Suberk

Gold Member





Posts

: 469


Join date

: 2017-12-24


Location

: Turkey



Glow heads, gaskets, and heat are all you will ever need for the .049's if they are/were treated properly.

Better save those Enya's. Pretty soon you will want to move up in displacement. A new needle for the .29 and a few hours in the A/F boil pot will work wonders. Bet they aren't even broken in yet.

Nice job on the test stand, looks sturdy enough to avoid vibration.

Bob

rsv1cox

Top Poster





Posts

: 4674


Join date

: 2014-08-18


Location

: West Virginia



I am with Bob on that , save those engines , clean-um up oil them for later use!

That's a good idea for a stand , ease of use makes a BIG difference

getback

Top Poster








Posts

: 6362


Join date

: 2013-01-18


Age

: 62


Location

: julian




---
Permissions in this forum:
You
cannot
reply to topics in this forum