Cox Engine of The Month
September-2019
Levent Suberk's
CEF Magazine cover featuring the Ex Model Engines Harpy Eagle .049
---
PAST WINNERS
Page 4 of 4 •

1, 2, 3, 4

Yes worth fixing up and cleaning up the edges what (year) is that price sheet?
Diamond Member





Posts

: 2415


Join date

: 2011-11-06


Age

: 60


Location

: Budapest Hungary



Andras, thanks for that catalog photo ... that is to say that the .010 was always a star of the group, let's say ... It is not for less!, it's a real gem!
Brad, thanks for making that effect in the photo, I like it!
Last edited by MauricioB on Sat Mar 16, 2019 1:33 pm; edited 1 time in total
Howdy Y'all!  I've been wondering when someone would figure the throttle out for the Cox .010, and it looks like you guys are on the ball!  Would anyone venture a guess as to how much it would cost to make a few of the throttle set-ups?  I'd be in the market for a couple, if anyone could make them.  My eyesight at this point would keep me from flying something that small, but running the engine on a stand with reasonable throttle control would be a BLAST!  Thanks, and Blue Skies!  
Blair
New Member





Posts

: 2


Join date

: 2015-01-15



Looking at the page of engines, the Medallions are advertised as the New Rotary Engines. According to Tim Dannels/Dan Sitter Cox Model Engine Handbook, the Medallion .049, .09 and .15 first appeared November 1961 so I would guess that catalogue as the 1962 issue. I have a 1960 catalogue (which I must get scanned and put in the forum) and the Mercedes does not feature in that. Just my two cents worth.
Gold Member





Posts

: 472


Join date

: 2013-11-28


Age

: 63


Location

: Palmerston North, New Zealand



Hey Space Cowboy if you check ebay you will have better odds locating a throttled
.020 engine that uses a ring, still quite small in size to enjoy at home. Making
a throttle for a TD .010 is very difficult without a CNC machine. By hand it take
quite a bit of fitting / tweaking. I have made three of them, Mauricio has made
some too. You have to file off the lip on the bottom of the cylinder to slide the
ring on. The exhaust cut outs have to be orientated just right for good idle.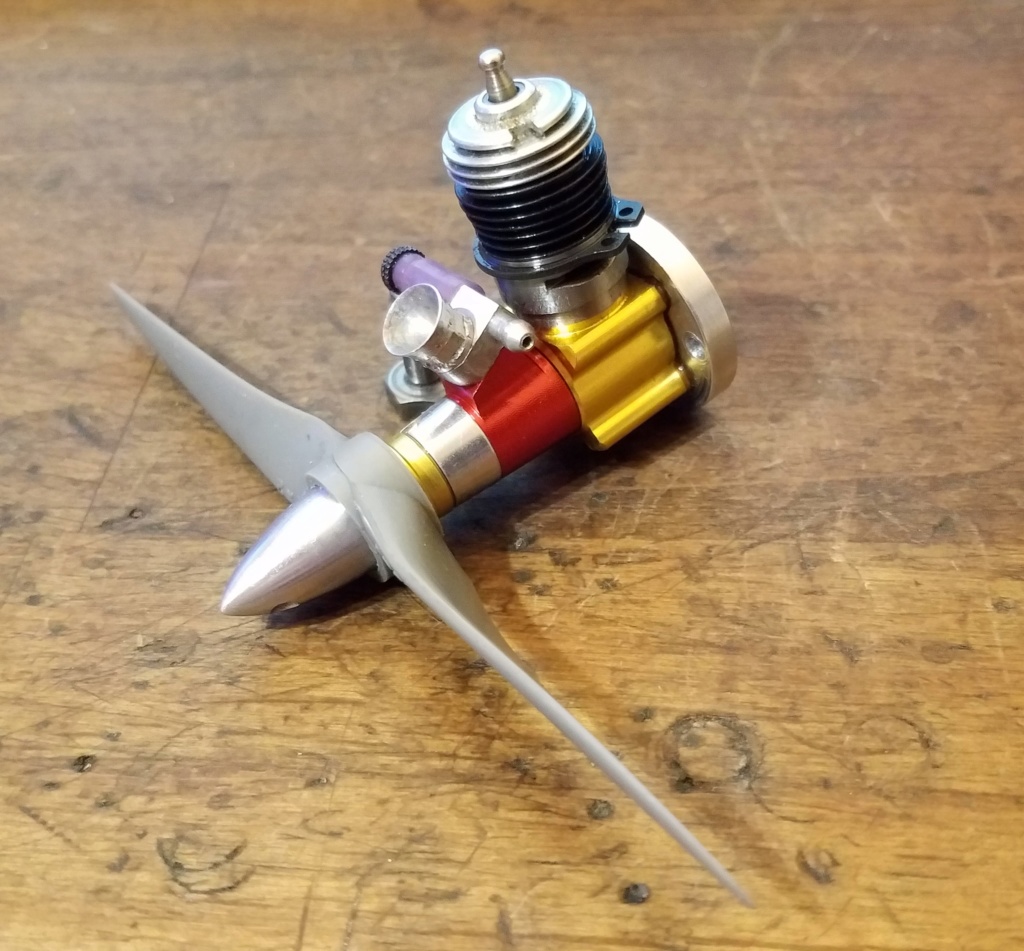 Page 4 of 4 •

1, 2, 3, 4


Similar topics
---
Permissions in this forum:
You
cannot
reply to topics in this forum