Cox Engine of The Month
August-2019
fredvon4's
"Tee Dee .049"
---
PAST WINNERS

I went to the McMinnville, OR swap meet today.  Sad to say, but it was pretty disappointing.  If you're not a foamy RC flyer, there was not much there for you.  I only went wanting two things, a Saito FA-30 and/or an O.S. FS .26 Surpass.  I didn't think I'd find them, but I could always hope.  But I was right, no engines for me.  There really weren't that many engines at all for sale.  Not like a couple of years ago.
I made one quick pass around the swap meet, but didn't see anything that I really had to have. I then meandered back around.  The only thing I bought that I thought was a good deal was this Gilbert American Flyer.  It was all there and in good condition.  Also in the box were a spare wing and the crashed fuselage from a Gilbert Skyhawk.  All of that was $75.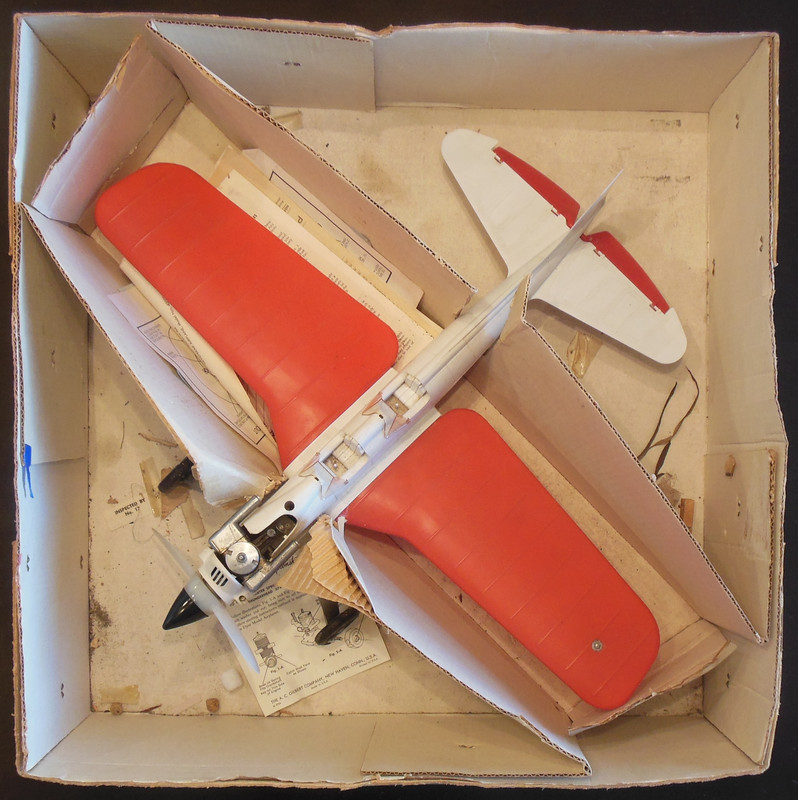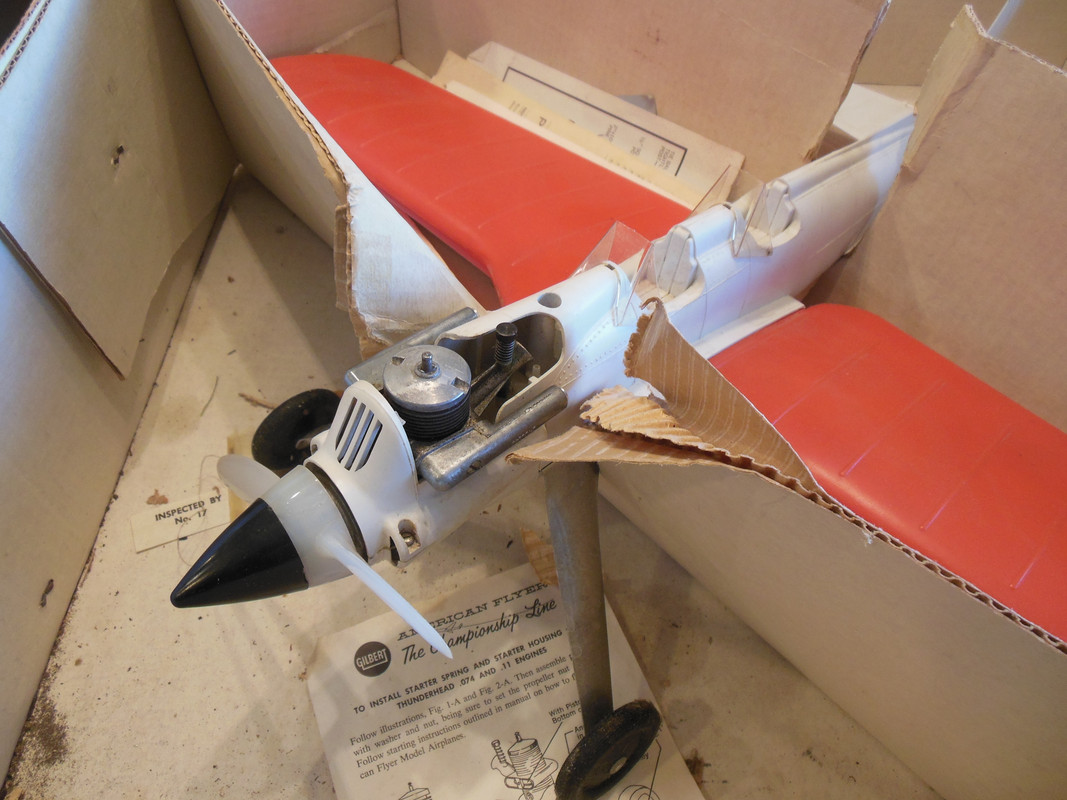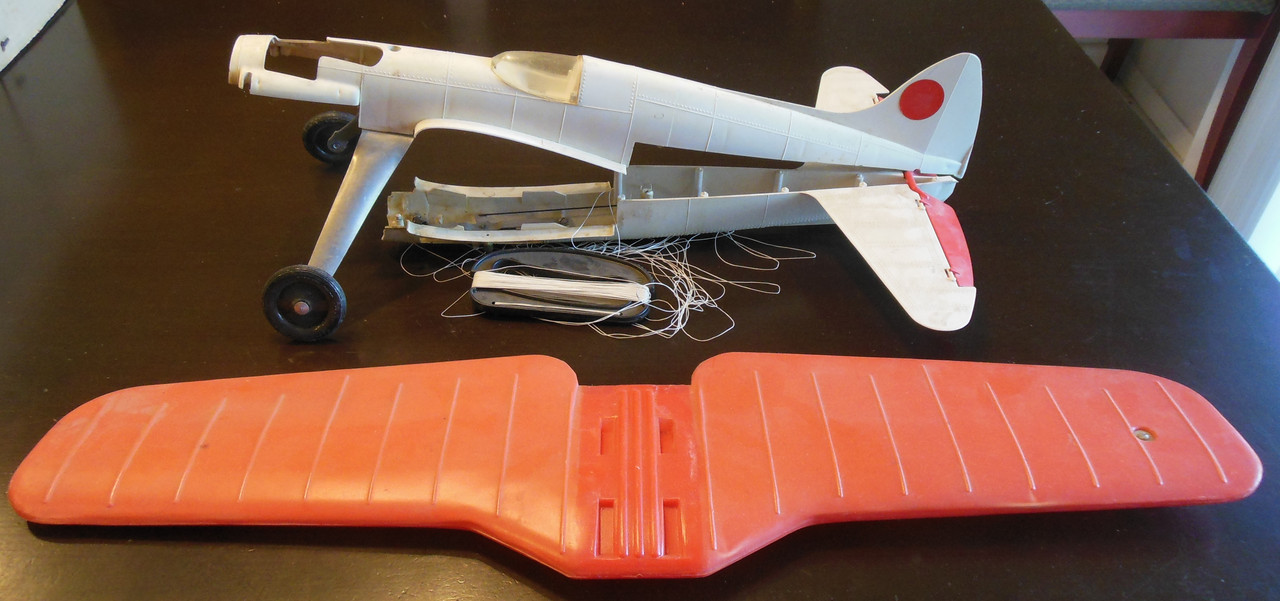 Another thing I picked up at a decent price was this E-Flight PT-19 for $50.00.  I had read about it in the past, and was interested because it's built to be flown as either an R/C or control line plane.  I already have the E-Flight control line timer, I just need the motor and speed controller.  I have two or three ESCs that I can use, and I might have a motor that will work.  I just need to dig through my stuff.

Other than that I just picked up a few miscellaneous pieces.  The .049 engine mount and the TeeDee glider mount were a quarter each.  I remember someone on here needed a Testors needle, and I needed one myself, so I bought all three that a guy had on a pegboard.  And the hinge slotting tool and incidence meter were impulse/"meh, why not?" buys.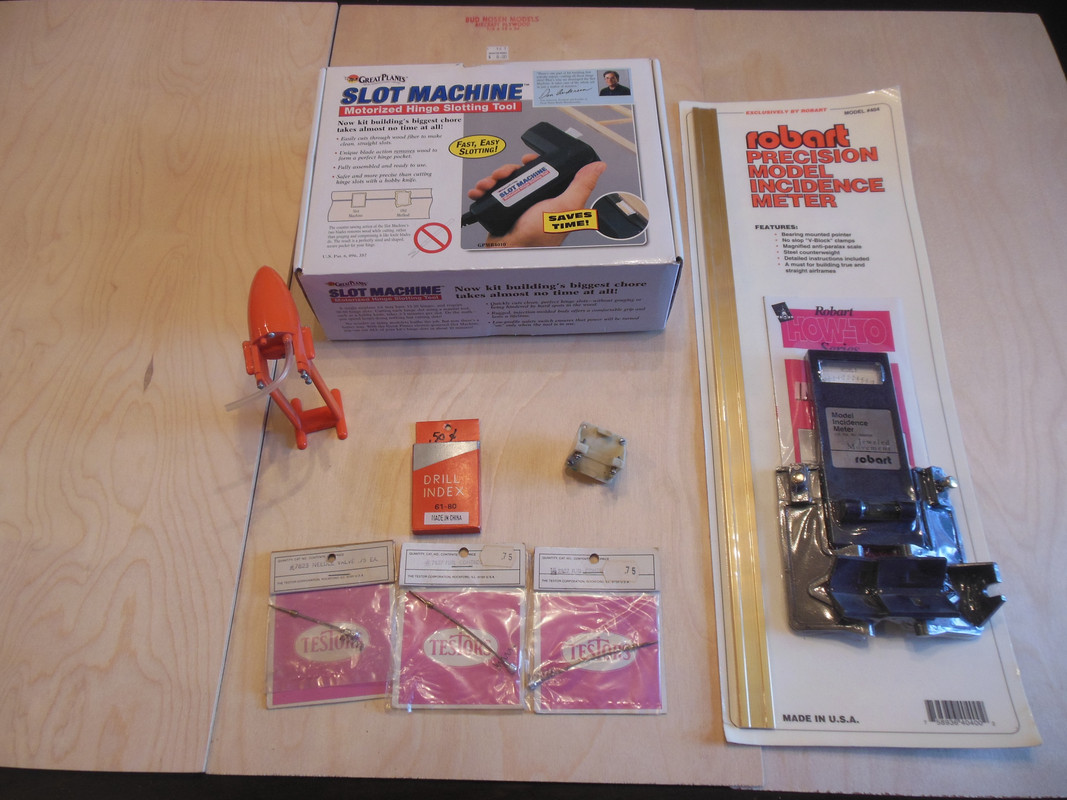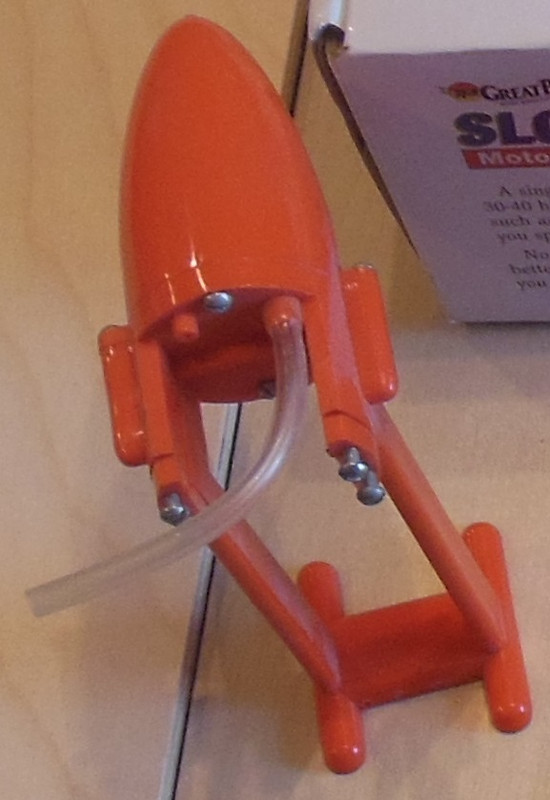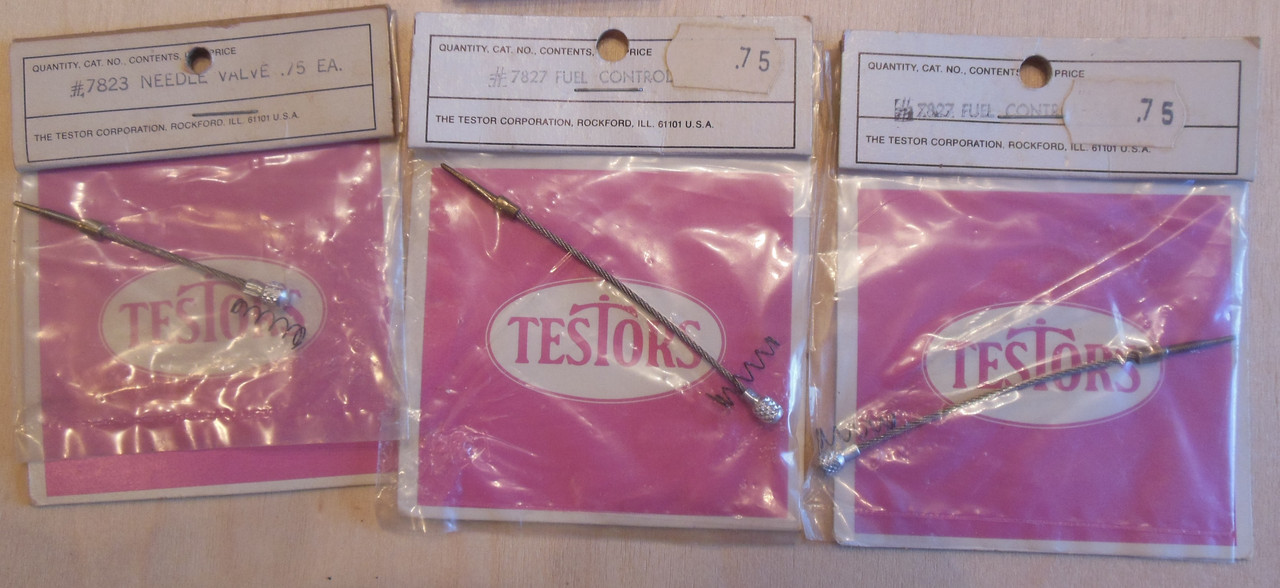 One of the things I really liked that I got was this drill index: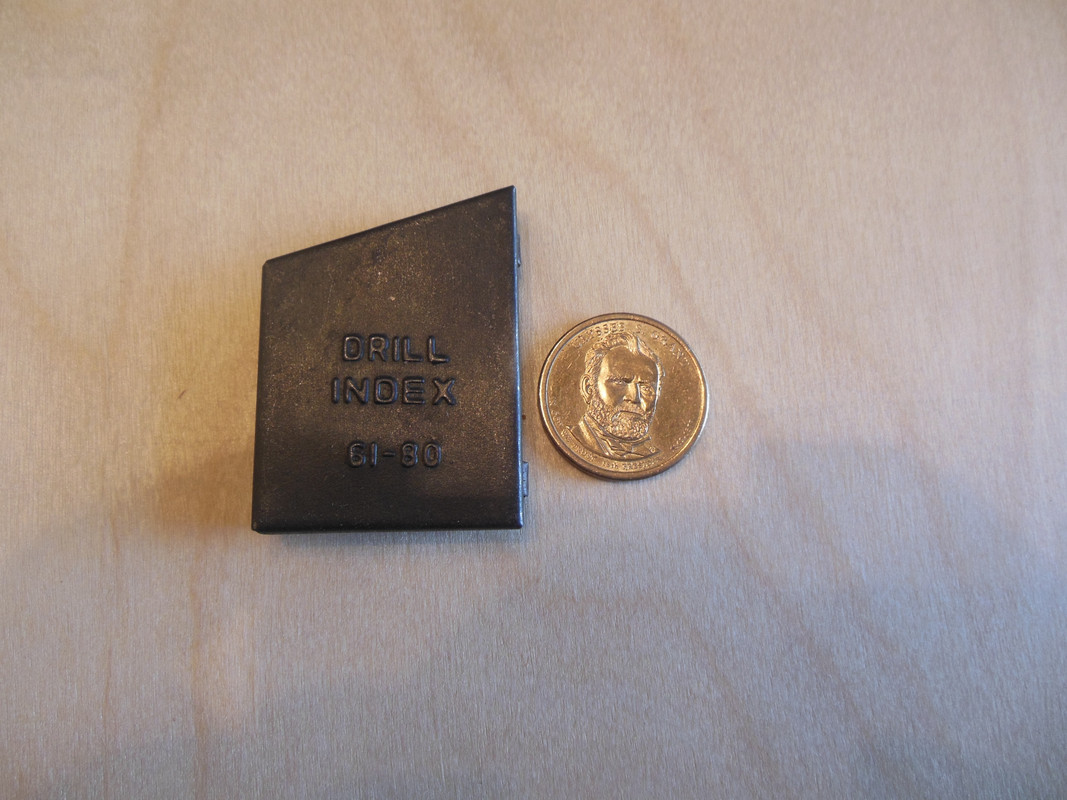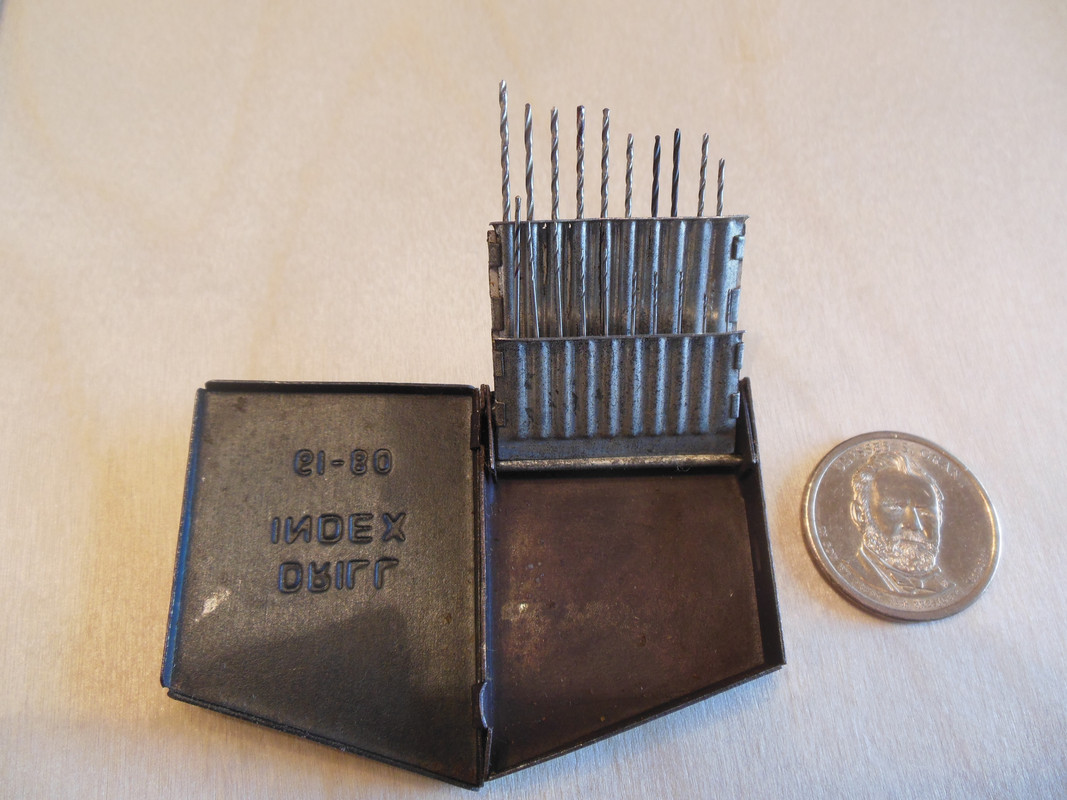 And something that I'd love to have been able to afford is this, but at $225 it was out of my budget for a shelf queen.  I figured that as soon as I posted the pics, someone on here would say, "I would have paid you back if you bought it and shipped to me!" But, I didn't have enough cash for it it if I did buy it.  I only brought a limited amount of money with me.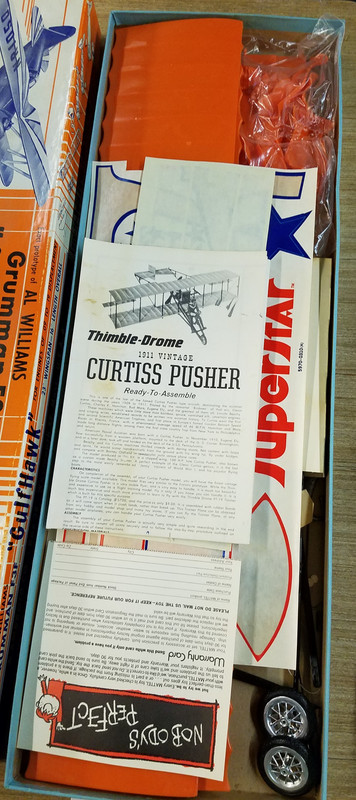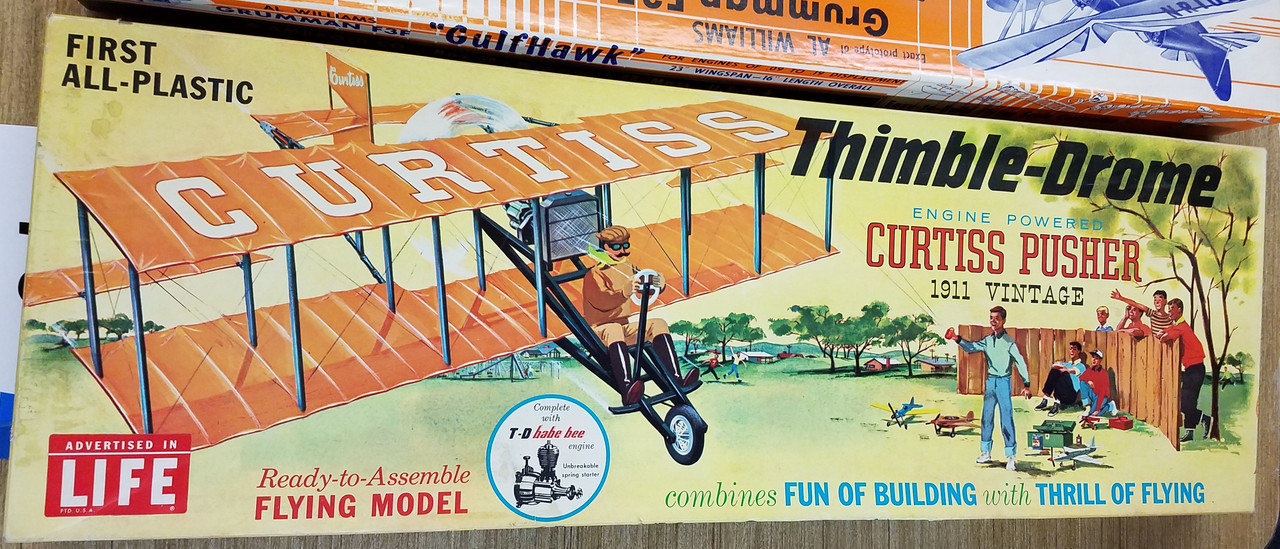 The Left Wanting Mark
Diamond Member





Posts

: 1723


Join date

: 2013-05-22


Age

: 56


Location

: Portland, OR, USA



It looks like a great haul. Love the drill index and the Curtiss Pusher along with the Gilbert American Flyer. Half the fun of the Swap meet is the thrill of finding stuff along with the camaraderie of those present.
Gold Member





Posts

: 138


Join date

: 2018-07-18


Location

: Wisconsin



Looks like you had a successful day Mark. The Gilbert alone was worth the trip. Love that plane.

The Flyer, yeah. Shelf Queen yes. Nice to fondle but does little for you. Give me something I can do something with.

Bob


Top Poster





Posts

: 4410


Join date

: 2014-08-18


Location

: West Virginia



Nice Mark , i wish i had known that you were looking for the engines Saito FA-30 and/or an O.S. FS .26 Surpass. there may have been something at the swap i went to ? I like the Gilbert U going to fly that plane ? And the drills are nice i have a set i use , Incidence meter a + If i get to another i will look for you . Would like to know how that slot cutter works for ya i had pondered over one of those , Glad you got out and had some Fun.

  There are 3 on the Bay on this page
https://www.ebay.com/sch/i.html?_from=R40&_trksid=m570.l1313&_nkw=os+fS+.26+surpass+engine&_sacat=0
Last edited by getback on Sun Mar 10, 2019 8:43 am; edited 1 time in total (Reason for editing : add on)
Top Poster





Posts

: 6105


Join date

: 2013-01-18


Age

: 62


Location

: julian



Top Poster





Posts

: 6594


Join date

: 2013-07-17


Age

: 59


Location

: N. Smithfield, Rhode Island



Nice find man. I especially like the robart incidence meter along with the micro drill index. The sailplane power pod along with the new in bag testors flex needles are a nice find as well.

As far as the swap meet is concerned, the lack of attendance is sadly the current trend in my opinion. This years SEMS (Southeastern Model Show) which my club hosts, was lacking and has been getting worse over the last few years. There are several factors I feel are the cause but the most prominent ones are (1) The modelers that make up the base are getting older and lack of interest from the current generations are stifling growth and (2) Uncertainty...With the way things are currently with the laws changing and lack of products with were easily available only a few years back and rising costs are pushing away potential new blood from the hobby. So unless things change for the better and i hope it does, it's only going to get worse. (Bandit)
Platinum Member





Posts

: 874


Join date

: 2014-12-01


Age

: 47


Location

: Riverdale Georgia



I agree with you Bandit. Even up here, the rules are changing, modellers are getting older with little new blood to teh hobby as well. There used to be a couple of swap meets each year, and now since attendance was down, they no longer have them. The clubs all have Facebook pages where people just sell what they want whenever.
Diamond Member





Posts

: 2239


Join date

: 2011-08-13


Age

: 40


Location

: oakbank, mb





Similar topics
---
Permissions in this forum:
You
cannot
reply to topics in this forum