Cox Engine of The Month
April-2019
MauricioB's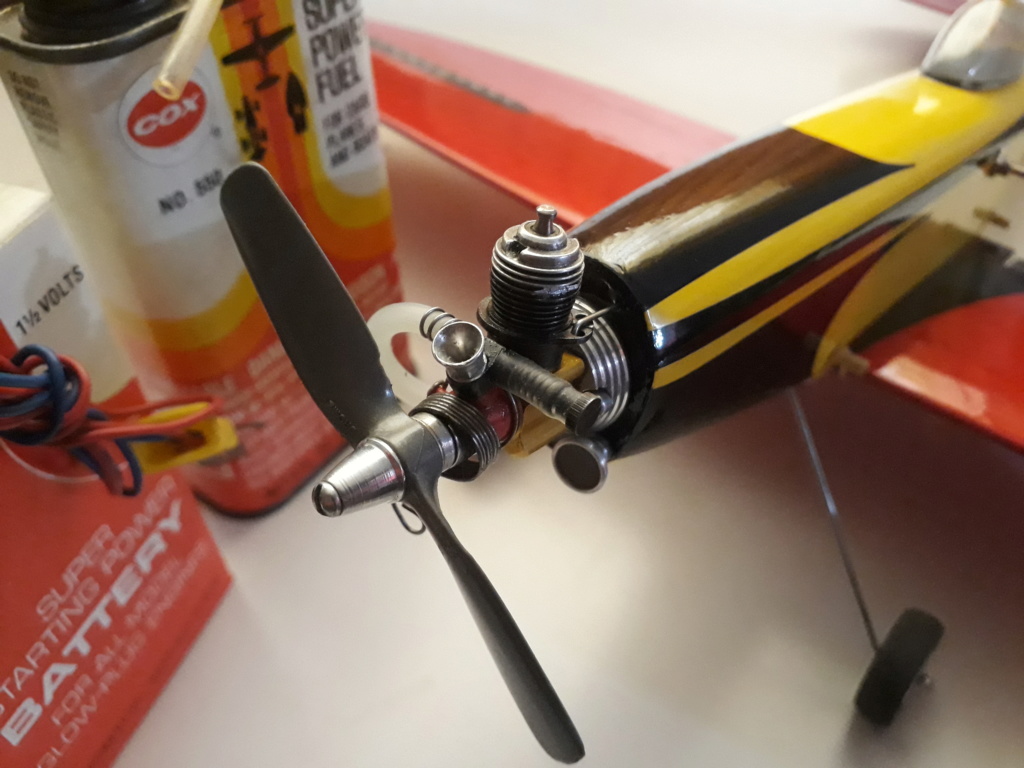 "Tee Dee .010 r/c"
---
PAST WINNERS

Rather than continuing to clutter the
contest thread
with my build.. and every little OCD-added nuance..

I decided to start a separate thread.
I started this build late.. (on 3-31-19) I'd never had a IC engine-powered car; tether/RC/free-running or otherwise.. but I got sucked-in by the hype..
I took a simple "profile-design" into consideration.. got out my "French-curves" and started drawing onto some old 3mm luan ply stock which I have a surplus of.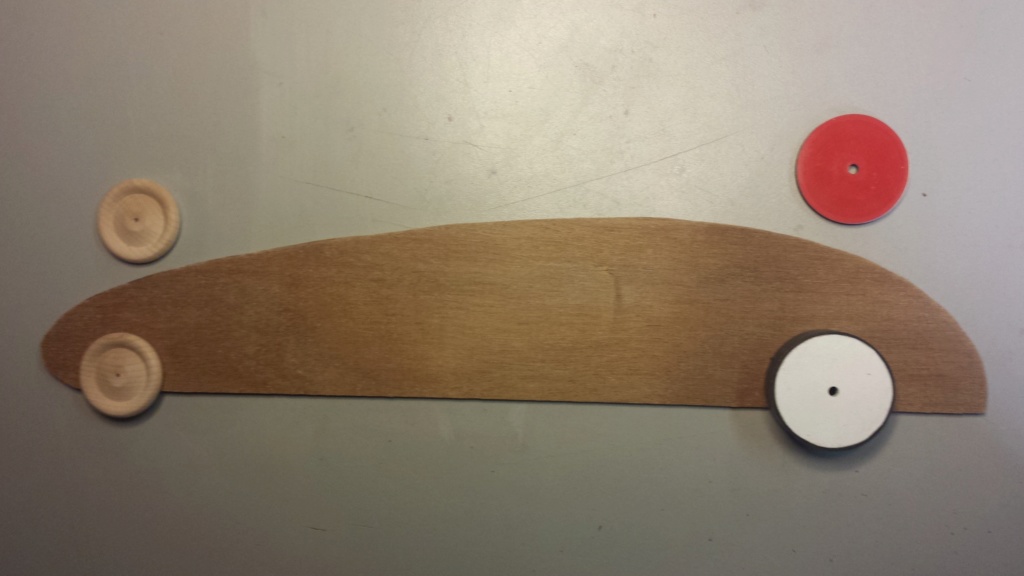 I had a direct-drive design in my head from the get-go. "What the heck".. if I can get it to
hook-up
.. it'll fly...... right?
I had made some flywheels for my Cox .049 engines when I had access to a CNC router machine. Their hubs have .125" (1/8")bores.. which is the correct size for the 5-40 machine-screw which fits the Cox .049 engine's crank-shaft.
The largest of the flywheels was made from 1/2" (.500") sheet PVC.. and cut to a diameter of 1.375". Material was removed (hogged-out) from the inside.. to a
diameter
of 1.125" and a
depth
of .400".  
This size is the size for my trial drive-wheel..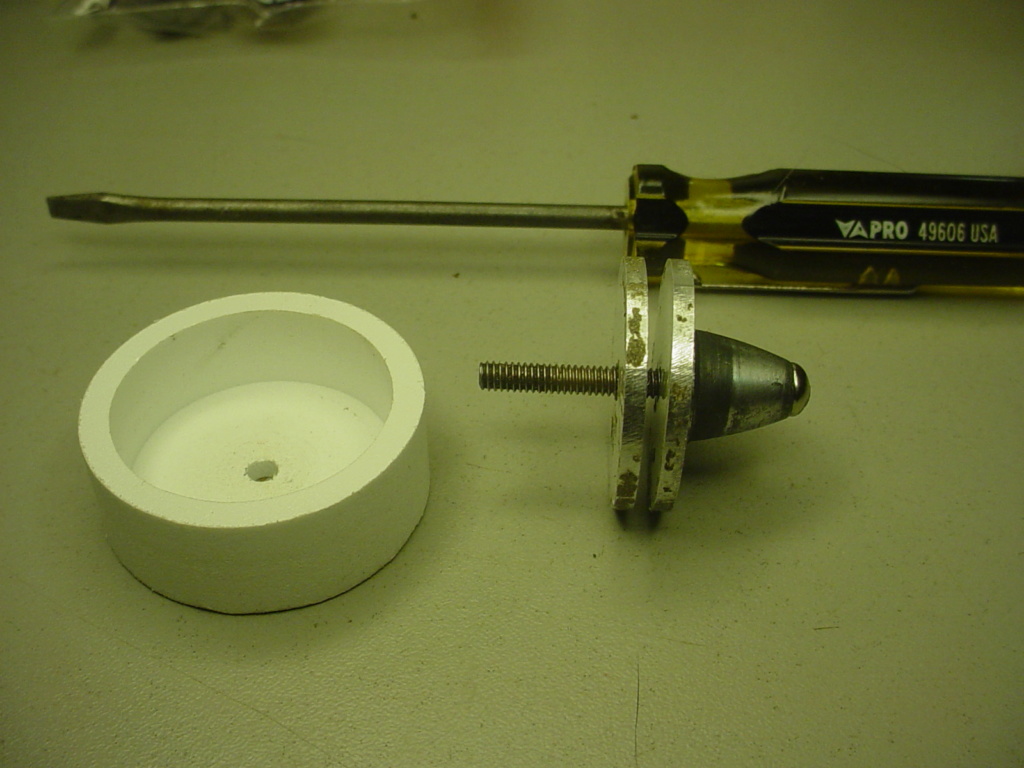 I obviously needed a traction-element. I am trying some bicycle-tire type "inner-tube" rubber (Butyl-rubber) 26" wheel-size which I hand-cut 1/2" sections of.. to fit the width of my wheel, for "tires".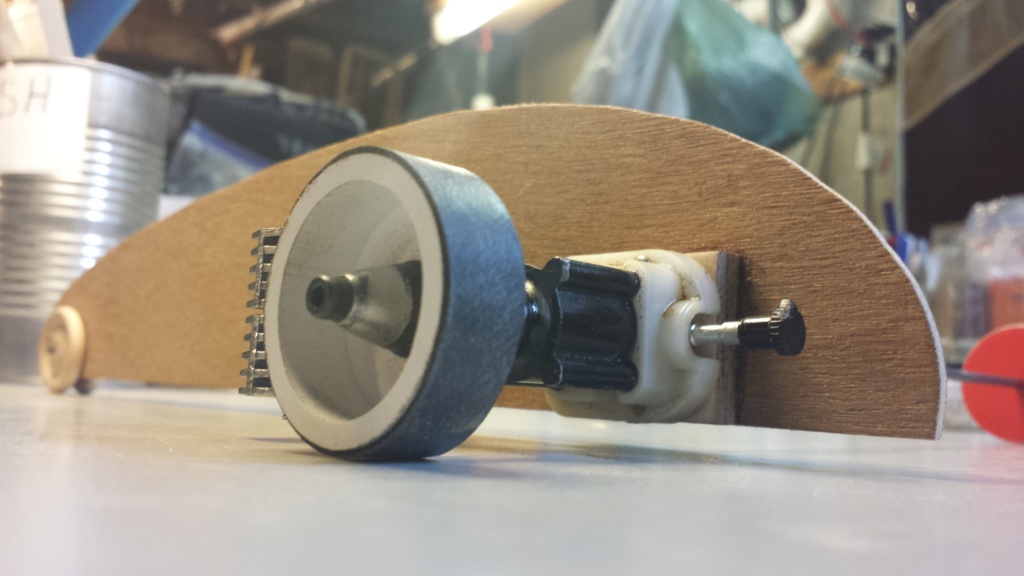 Then I cut some extra "tires" to experiment with stickier tread-compounds.. in case I had traction-issues.
If I still experience "wheel-spin" with the
stickiest
1/2" width tread-compound.. I have the means to increase the traction-surface by 100%
Here's a 2x width version of my wheel/tire which should have been posted here.. rather than creating the "PHATT TYRE" thread..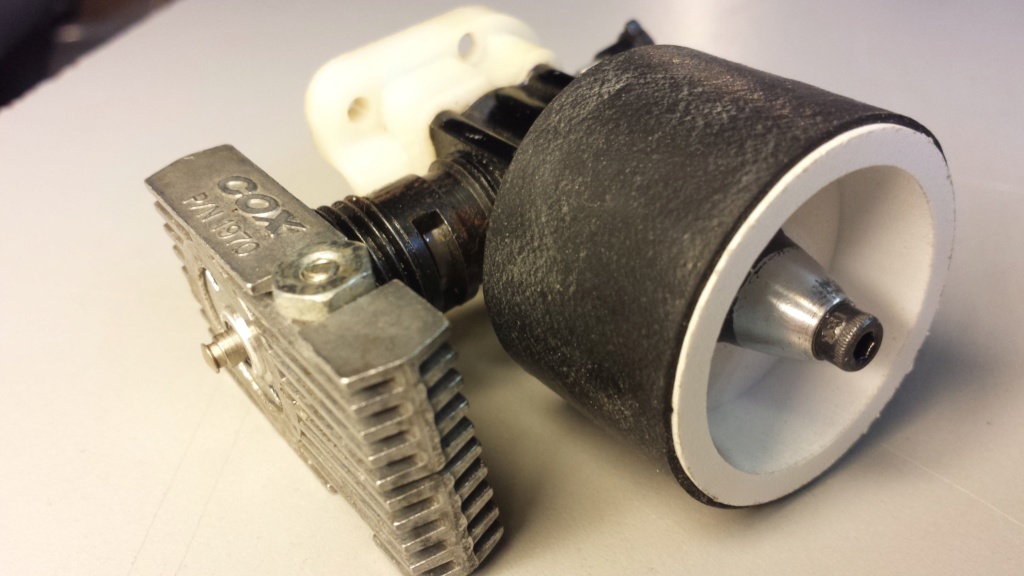 This is an assembly of two of my 1.437" diameter flywheels oriented with their flat-sides facing each other. Note that the engines' drive-washer fits inside the inner flywheel. I'm hoping that this will help with balancing.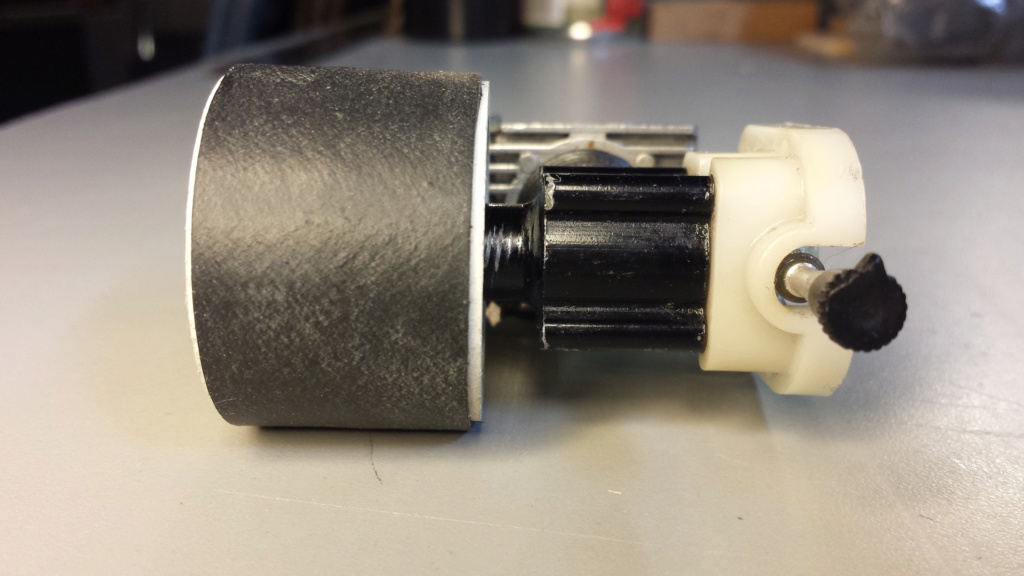 If the assembly spins out-of-balance.. I can try re-mounting the tire. It fits very tightly on the wheel assembly. The wheels actually have to be assembled-together (mounted to the engine) in order to mount the tire. I doubt that I'll have any issues with the tire coming off due to centrifugal-force.
I'm using a Tee Dee style aluminum spinner for a "hub".. because it works well with my elec. starter.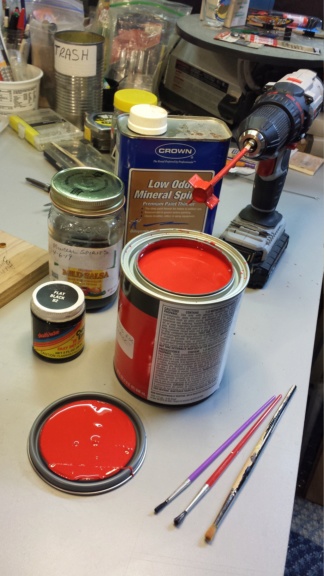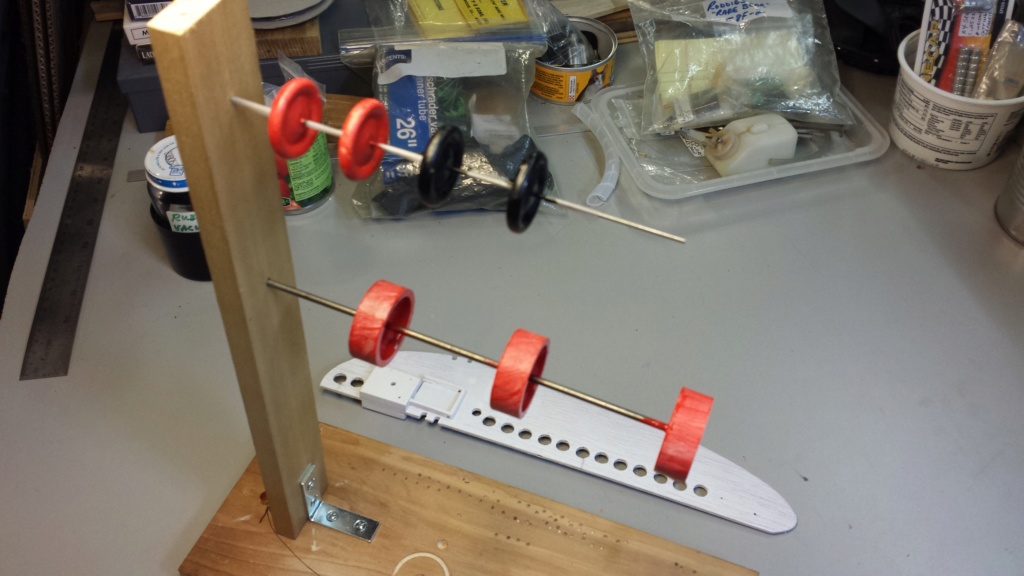 I LIKE the idea of this double-wide (26mm) direct-drive set-up.. but it might not perform well on rough-pavement. The "tire-material" is thin/butyl-rubber.. which might run really well on a smooth-surface. A stray
pebble
on the circuit, could cause wheel-spin.. and subsequent model spin-out.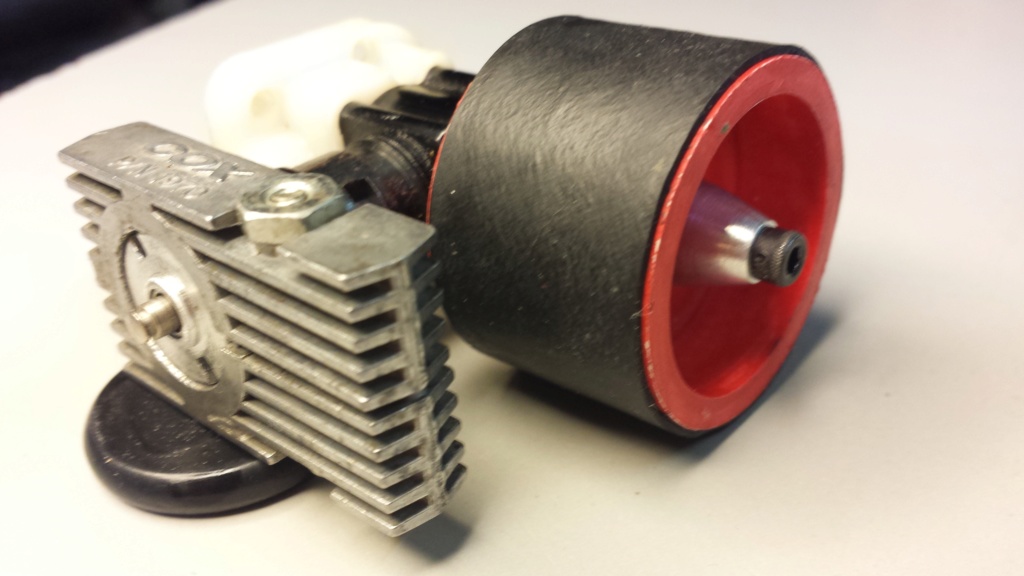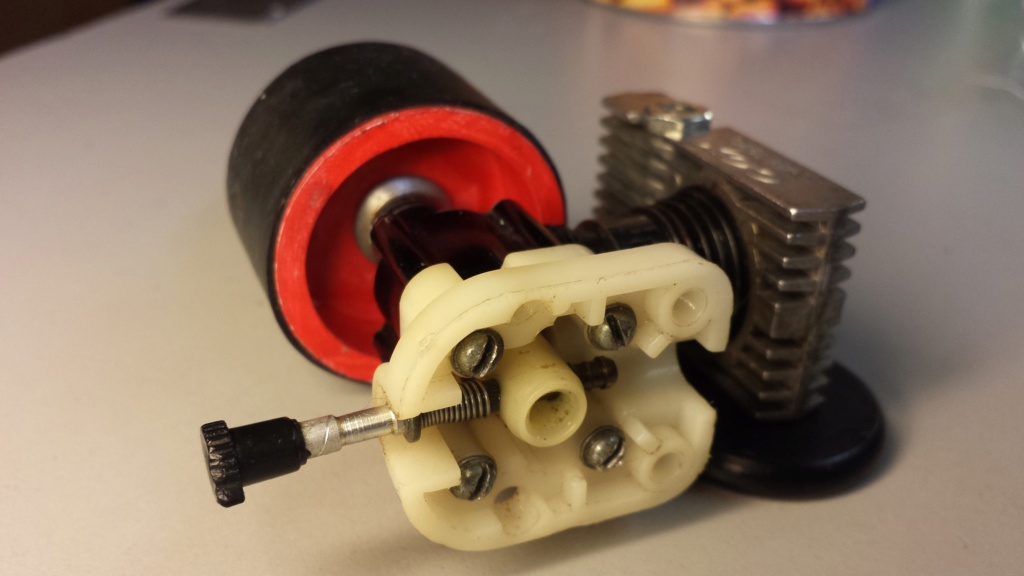 More paint-work/fuel-proofing needs to be done to the car-body, before I can even
free-run
this little gem.. but the free-run will be fun. I'll try to get a video of that.. I need to test this
direct-drive
configuration.. to see if the engine will continue to run after a "drop-launch".. or whether it will need a "push-start". The "latter" would require on-board ignition for a glow-engine.. but we can engineer that.. if need-be..
It's getting colored...... Can't wait to see the finished product!

Diamond Member





Posts

: 2037


Join date

: 2011-08-13


Age

: 40


Location

: oakbank, mb



Coming right along as the clock ticks!! I got to get some work on my stuff Today !!!
Top Poster





Posts

: 5656


Join date

: 2013-01-18


Age

: 61


Location

: julian




---
Permissions in this forum:
You
cannot
reply to topics in this forum