Cox Engine of The Month
May-2023
sosam117's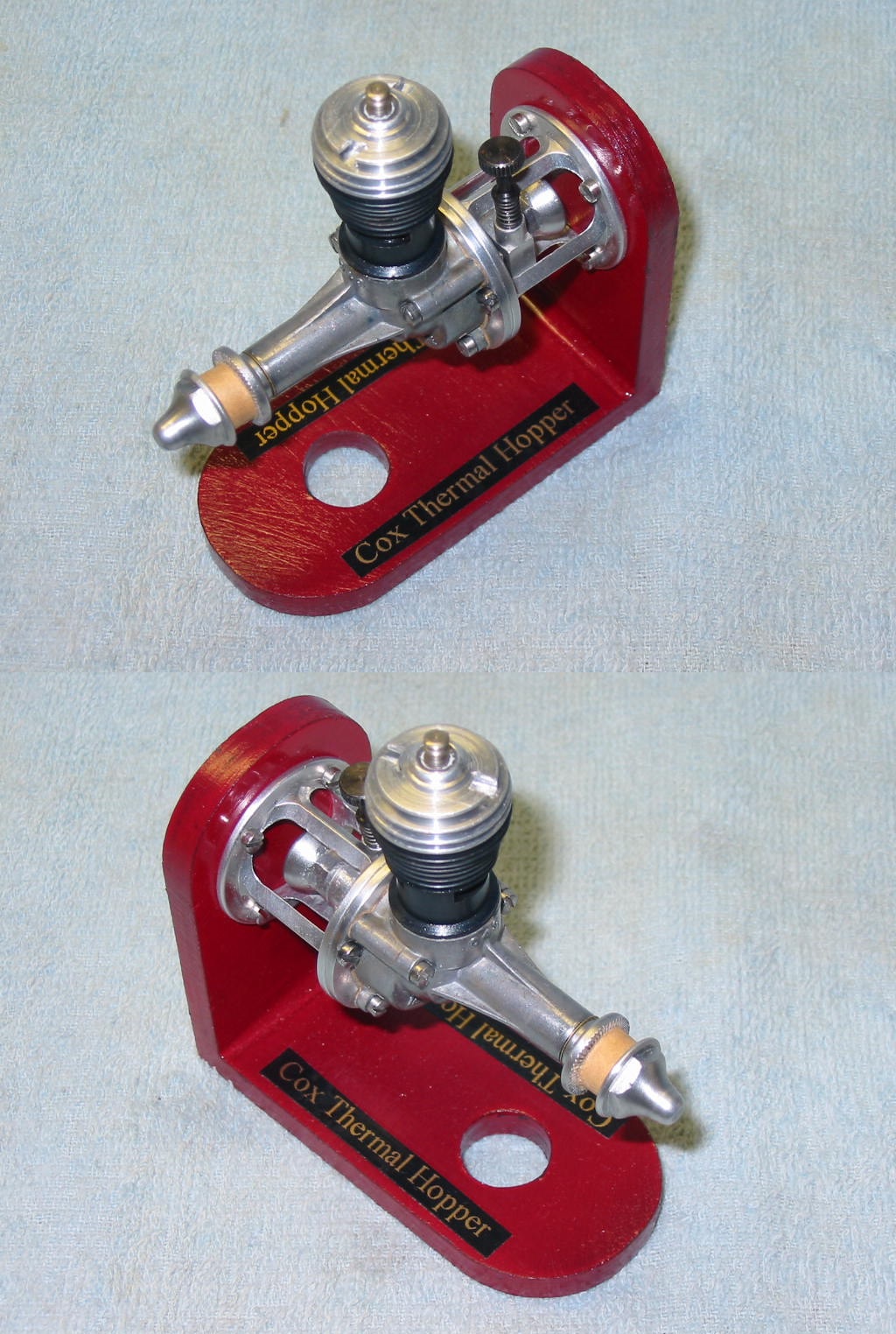 "Pre-1956 Thermal Hopper -- cleaned and completely rebuilt."
---

---
PAST WINNERS
Hey y'all!
I admit I'm getting old and crotchety
!!  BUT ...
1.  Am I wrong in suggesting that there should be a separate Header or a sticky for the "Run What Ya Brung" event put on the opening page?  As I age, I find that I'm fussing with myself because I couldn't find this page or where the last posting was.  Should the build logs be posted to this page or should they be posted separately?  If separately, how should they be linked to this topic?
2.  Also is there a new Speed Contest 2019??  If so, where is the info?  I can't seem to find it and it's requirements.  If not, shouldn't the header/sticky be annotated as such?
3.  Finally, isn't there a proposed or in progress tether car event underway?  If so, where are the updated requirements to be found?  Can a header/sticky be made for it?
I apologize if I have offended anyone with these requests but like I said, I guess I'm just getting older and a bit more crotchety!

modelbuilder49

Gold Member





Posts

: 279


Join date

: 2013-09-12


Age

: 74


Location

: Titusville Florida



I agree on the old well outdated stickies, I moved a number of them to the "Past Announcements and Stickies" forum. Perhaps a contest forum should be setup for these events.

I'm looking into updating some of the formatting and colors of the forum sometime this summer.

A new banner for The Cars are the Stars contest was added not too long ago and while I'm personally not following it closely, there is also a Speed Contest 2019.
_________________
-Jacob
Rules
|
FAQ
|
Contact the Admin
|
Donate
|
Suggest a Feature

Jacob--- in the open although I know it should be a PM from me to you

I will need help establishing a protocol for the entries and then a way for member to VOTE exactly like engine of the month

I loath asking for your help as it means extra work you did not volunetter for:

Some way each entry needs to be identified and placed in a sub thread to the Run Whatcha brung contest thread....about all I am good for is the idea and the cash....sorry brother...probably should have consulted you FIRST...my bad



fredvon4

Top Poster










Posts

: 3988


Join date

: 2011-08-26


Age

: 67


Location

: Lampasas Texas



---
Permissions in this forum:
You
cannot
reply to topics in this forum