Cox Engine of The Month
May-2019
Tee Bee's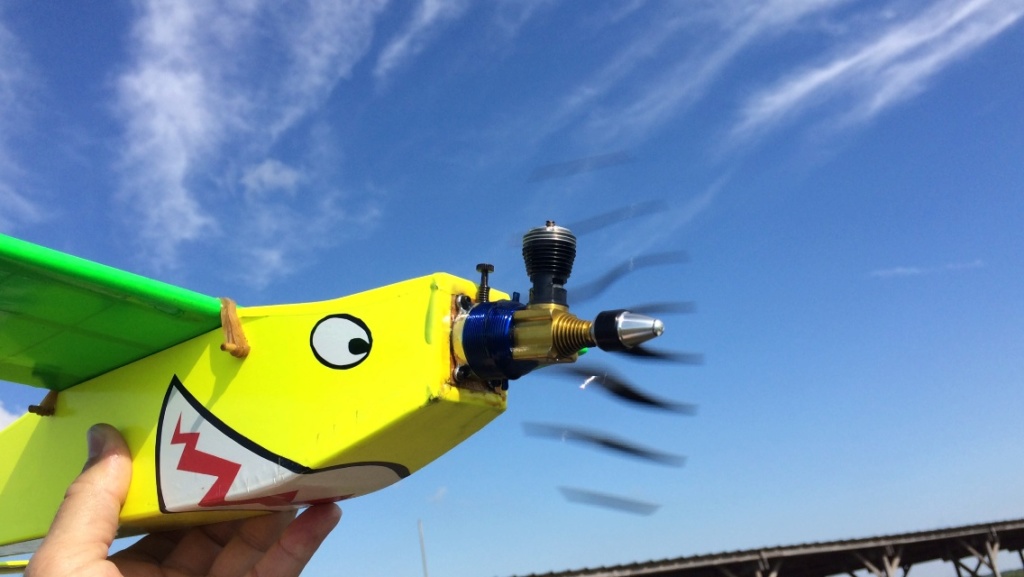 "This RR1 was restored for all the right reasons"
---
PAST WINNERS

Hello friends,

I'm sure this is nitro engines 101 and bread and butter for most of you, but I haven't been able to find a definitive solution for this problem I'm facing.

Each time I buy a used reedie, or try to start one that has been sitting for a few weeks, the engine will only run on prime for a second or so, but will not draw any fuel from the tank. I'm fairly sure that the issue is that the reed gets gummed up with oil, as disassembling the engine cleaning the reed valve resolves the issue every time. Problem is, removing the engine from the model to take it apart and clean it is a major pain, and I find myself having to do it more often than not.

Is there any after-run engine care procedure that would help me avoid this? I am draining the tank, of course after run, burning off any fuel left over in the fuel line, and I wipe the outside of engine with a paper towel. I use a commercially available nitro fuel with 10% oil, which is, according to the manufacturer "a mixture of synthetic and castor oil" (proportions not given), plus I add enough castor to make it 20% oil overall.
Gold Member





Posts

: 217


Join date

: 2012-02-03


Age

: 36


Location

: Poznań



I am going to run one soon after many years. I will just dribble a bit of fuel into the backplate with it upside down, flip it a few times and repeat till it gives the right "sound". I will maybe have to take it apart, probably not.
Gold Member





Posts

: 157


Join date

: 2013-01-18


Location

: Leamington Ont. Can.



I've found removing the plug and putting about 5-10 drops of air tool oil or trans fluid into the cylinder. Make it run into the port and not out the exhaust cutouts. The problem is not only related to the reed. The pickup tube itself can get congealed and the orifice for the needle valve. Therefore removing the needle and putting a few drops in there can help. Screwing the needle in forces the oil to go into the venturi and can also prevent clogging.
Top Poster





Posts

: 3489


Join date

: 2012-03-27


Location

: pennsylvania



Spraying fuel into the reed via overfilling the tank with the vents closed and the needle open, or down the choke tube on surestarts or dribbiling up the bottom nose down with horseshoes will do a treat on engines acting gummy. Let them sit 20 or 30 minutes then flip some, top them up and try to start.

Basicly deliberately flooding, then letting evaporation clear it. This has saved many an outing.

Phil
Diamond Member





Posts

: 2983


Join date

: 2012-10-02


Location

: Ohio





Similar topics
---
Permissions in this forum:
You
cannot
reply to topics in this forum