Cox Engine of The Month
November-2019
jmcalata's
"Pee Wee .020 throttled combinated"
---
PAST WINNERS

I have a a number of backplates for the .049. Some from the Babe Bee others from the Golden Black widow etc. However noticed that some of the hole that goes into the venturi opening is smaller or bigger. I usually drill the horizontal backplate and venturi opening to be 2mm. That is the recommended .082" I believe, Runs good. However where the needle valve screws into the threaded inlet if you look down where the needle threads into. Some of the holes that let the fuel out are like .5 mm. However some others are 1mm + in size. Has anyone had experience drilling out the hole to allow the fuel flow into the venturi? Don't want to ruin these little guys if others know??

Tanks
Iceberg

Iceberg

Gold Member





Posts

: 142


Join date

: 2018-11-03


Location

: Bangkapi Thailand



Sorry I cannot be of any help, but will be watching this thread, and taking a look at my backplates when i have to clean them. I knew about the venturi size, but not that of the needle seat. While typing, I just had a thought.... Is there any possibility that where you are looking to see the small hole that there is castor buildup, making the holes smaller or larger. Thinking that if a needle was fully screwed in after running before being put away, the hole would be biggest, due to castor oil sitting there hardening up. If the needle was left in a running position or greater screwd out, the hole would be smaller, and residual castor oil would build up around it leaving a smaller hole when removed and looked down into. Just a thought.

NEW222

Diamond Member





Posts

: 2359


Join date

: 2011-08-13


Age

: 41


Location

: oakbank, mb



Hi New
No it isn't from castor buildup. I'm talking of very clean backplates now. Some have a huge outlet hole 1mm or larger dumping into the venturi inlet while others have nothing much more than a pin hole size?

Thanks
Ice

Iceberg

Gold Member





Posts

: 142


Join date

: 2018-11-03


Location

: Bangkapi Thailand



I do not think the size hole for the fuel really matters as long as it allows the flow of the metered fuel amount into the venturi. Smaller holes will need more NV turns to open for the best setting and larger holes the other way around.

Drilling the venturi inlet may help the engine boost its output a bit, but - especially with non-tanked engines where the fuel is drawn from a distance rather than from the integral tank sitting around the venturi - the suction capability of the engine may be compromised.

balogh

Diamond Member





Posts

: 2471


Join date

: 2011-11-06


Age

: 61


Location

: Budapest Hungary



I think the guys that designed and built these little marvels over many years probably experimented enough to find the right venturi combinations for best performance and reliability.  I know some here try to ring out as many RPM's as possible, many to astounding success, but at what price.  That said, there are manufacturing variances.  
Lot's of holes in these little things, most can fill up quickly with castor goo if left unclean, IMO the biggest impediment to performance.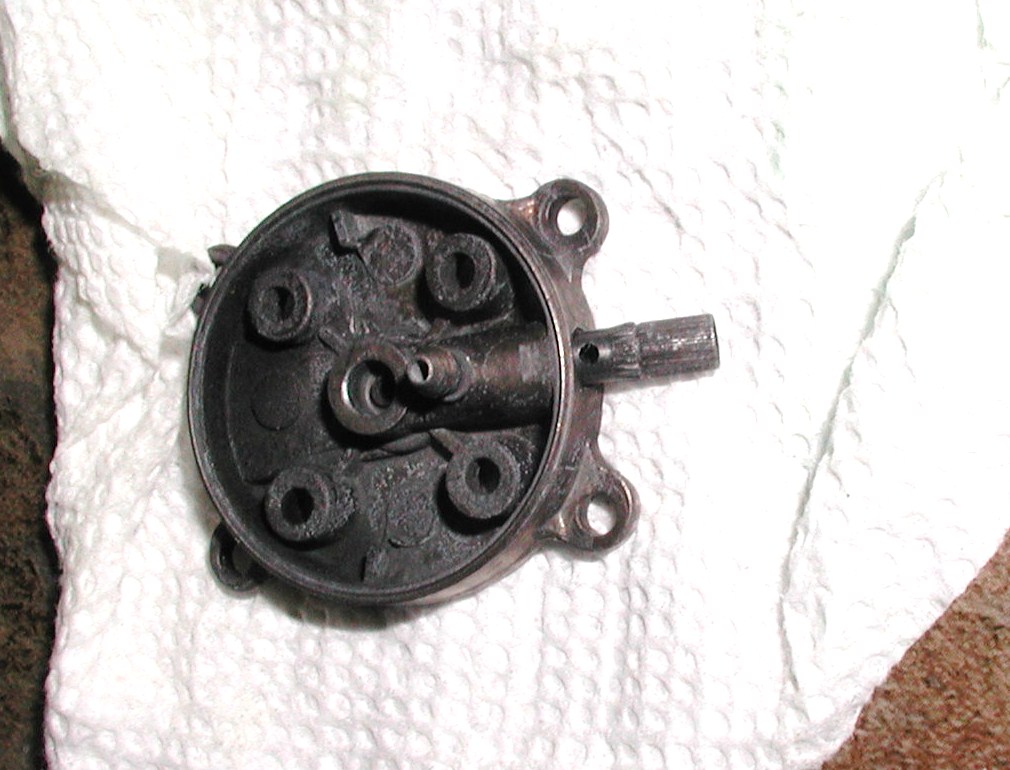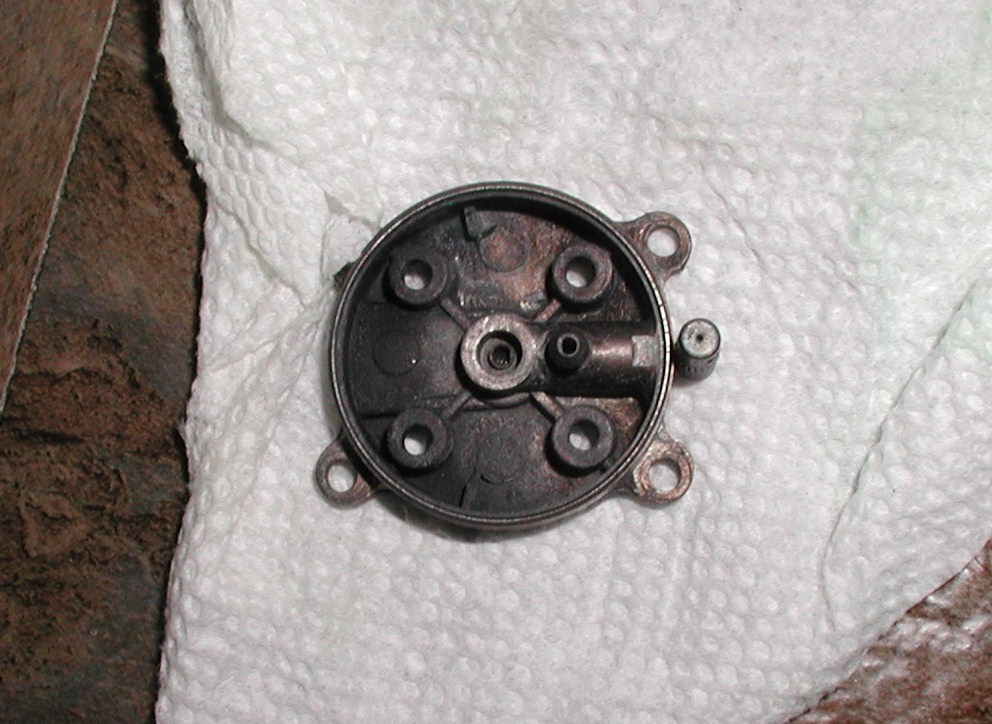 I tend just to clean them up and let nature take it's course.  Both vent/filler tubes were totally filled with castor.  Took Simple Green and fine wire to clean them out.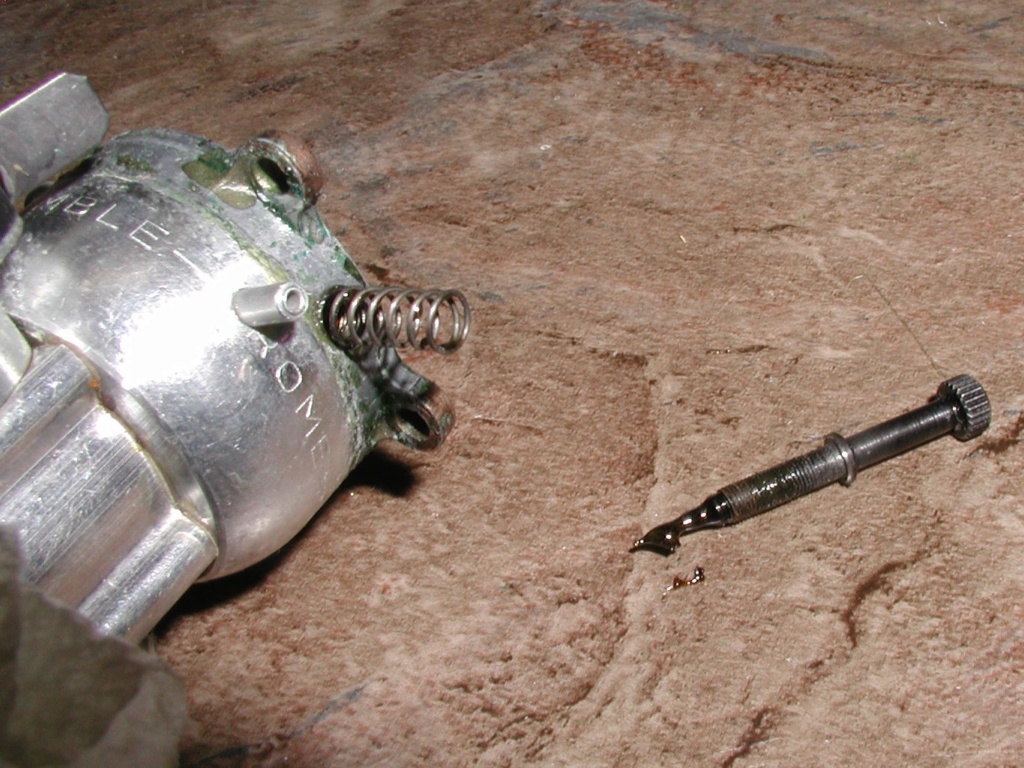 Anymore after running I stick a Remoil straw down the NV hole and give it a squirt after loosening the four case screws and let it drain.  Cleans it right out.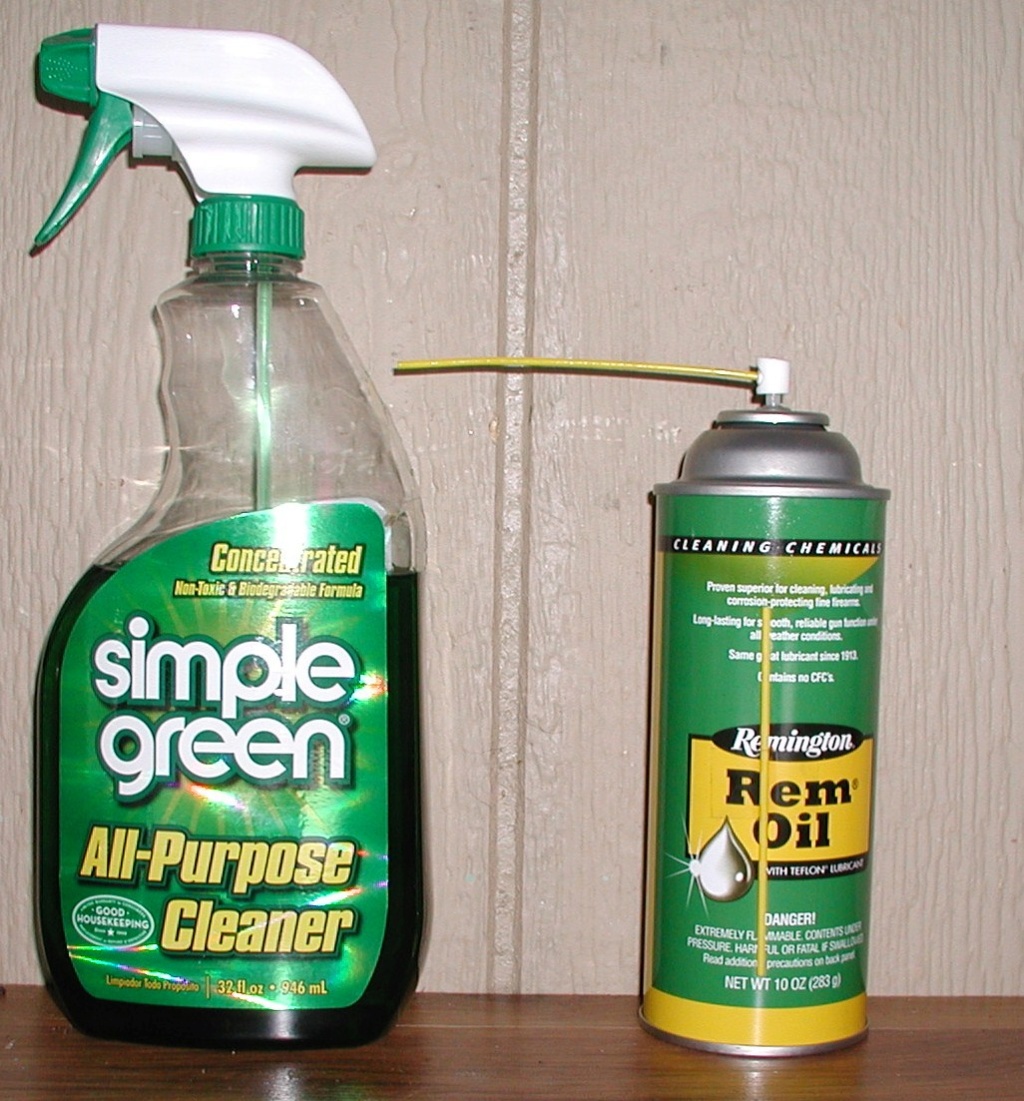 Do it before it turns to this:

rsv1cox

Top Poster





Posts

: 4665


Join date

: 2014-08-18


Location

: West Virginia



As far as the needle orifice is concerned, as long as you can get the full range of Lean to Rich, then there's nothing to be gained. An enlarged needle orifice may make it more finicky to lock in a good setting.
Rusty

RknRusty

Moderator







Posts

: 10814


Join date

: 2011-08-10


Age

: 63


Location

: South Carolina, USA




---
Permissions in this forum:
You
cannot
reply to topics in this forum