Cox Engine of The Month
May-2023
sosam117's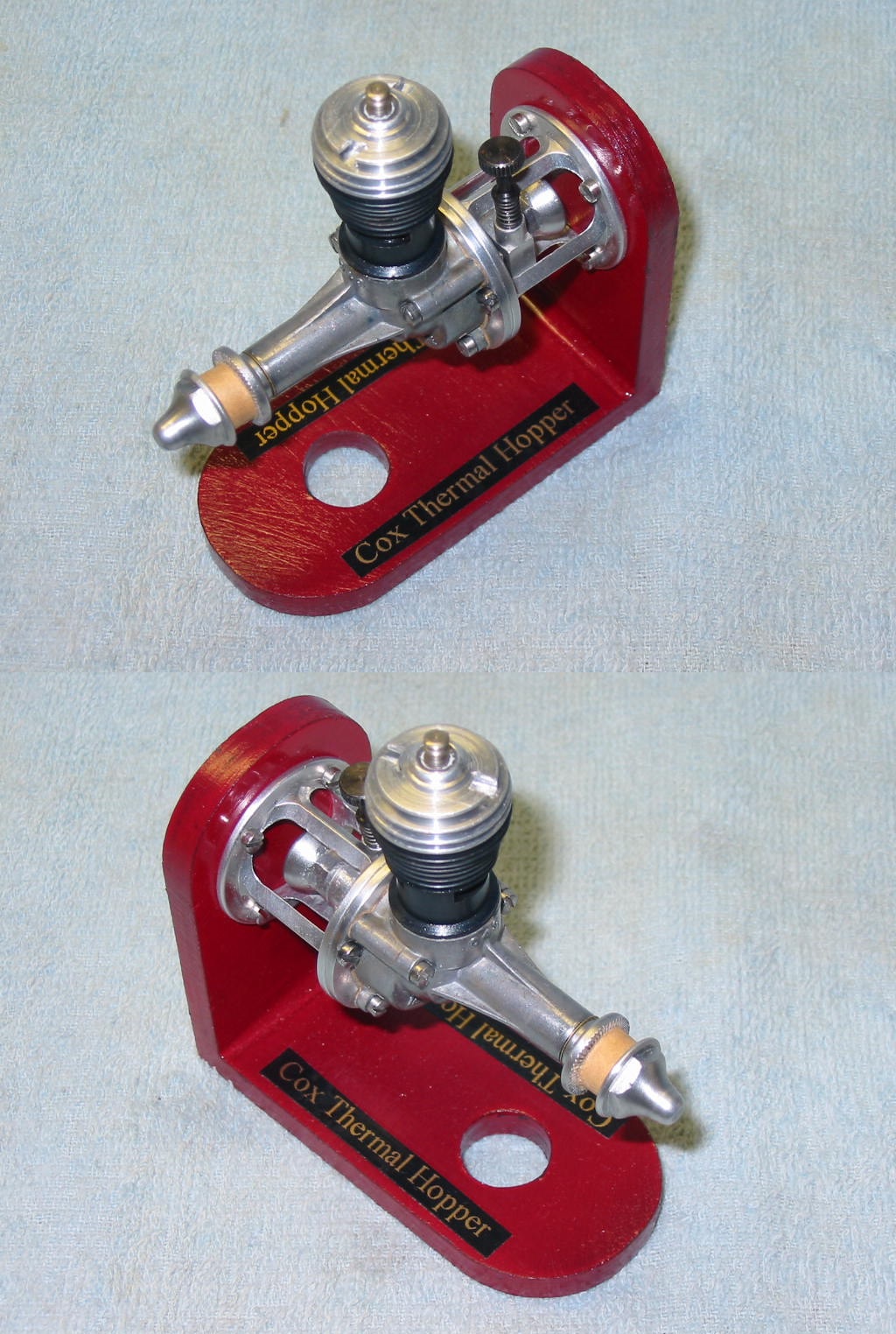 "Pre-1956 Thermal Hopper -- cleaned and completely rebuilt."
---

---
PAST WINNERS
Page 2 of 2 •
1, 2
Mark Diedrichs wrote:Doc, as usual you have knocked it out of park! Well done!!! Mark
NEW222 wrote:As was said many times above. Amazing work. I cannot imagine the time and patience to paint the pilots, seats, and cockpit details. Overall, I too personally like the shiny look. Thanks for sharing with us.
Gentleman, thank you and another vote for shiny.
Cribbs74 wrote:If you painted the gun, antenna and exhaust stack it would really round out your work. Excellent job with the pilots. You have quite the steady hand.
I was headed down that slippery painted slope, but decided to quit while I was ahead.
Dave P. wrote:Doc, that really is beautiful.  I love shiny!
Shiny is cool and old skule.
getback wrote:I have some / most of a Stuka but have been concerned about trying to get it together , from what i have heard its a Bnitch

Thanks for sharing .
I think all Cox modelers should have a crack at assembling a Stuka. It makes everyday problems seem minuscule in comparison.
crankbndr wrote:I found rubber bands are your friend on mine.
Now that is a great idea. If rubber bands are not available, then do what I did. I removed the two front port fuselage screws and the port screw just behind the wing. I left the port tail screw in which held the two halves together with enough resistance. When assembling the radiator, engine and fuel tank, the tail screw acted like a rubber band aiding in supplying just enough force to prevent the parts from dislodging. Just a thought that worked for me.

DrCox

Gold Member





Posts

: 229


Join date

: 2018-07-18


Location

: Wisconsin



would not want to be the person putting those together many years ago

crankbndr

Diamond Member





Posts

: 2988


Join date

: 2011-12-10


Location

: Homestead FL



Page 2 of 2 •
1, 2
---
Permissions in this forum:
You
cannot
reply to topics in this forum