Cox Engine of The Month
June-2022
balogh's
"COX Tee Dee .051 on duty"
---

---
PAST WINNERS
While recently at Lowes home improvement centre, I happened upon FRP (fibreglass reinforced partition) Board Cap, cost about $3.50 US:
https://www.lowes.com/pd/1-125-in-x-96-in-White-Plastic-End-Cap/1000444213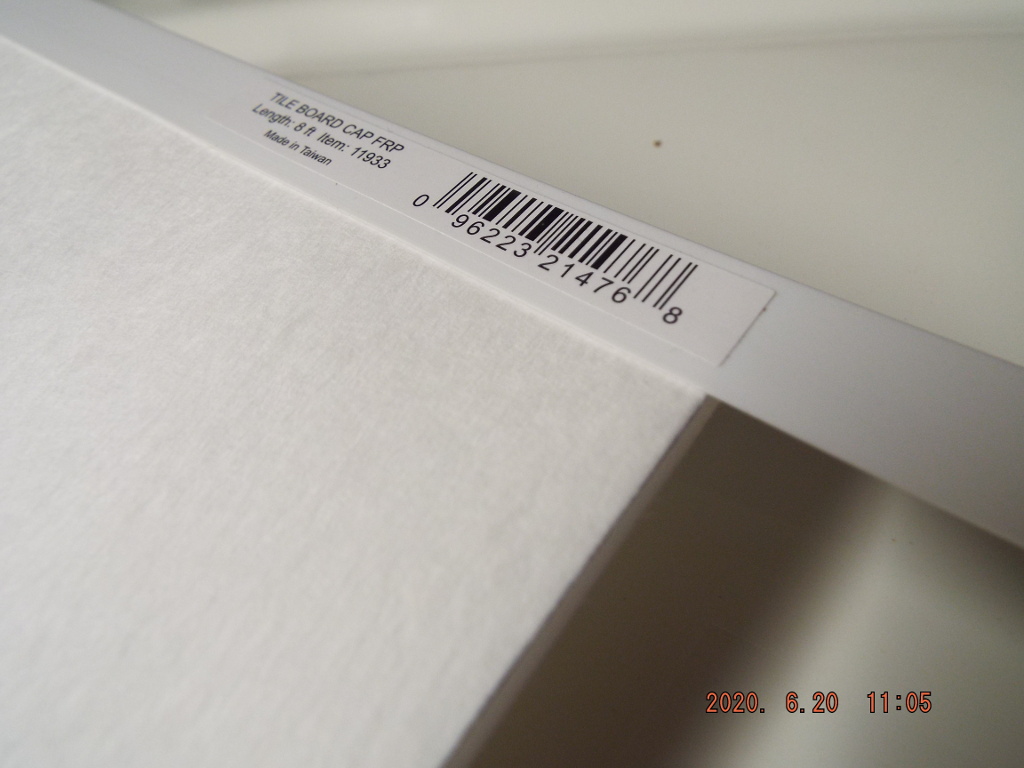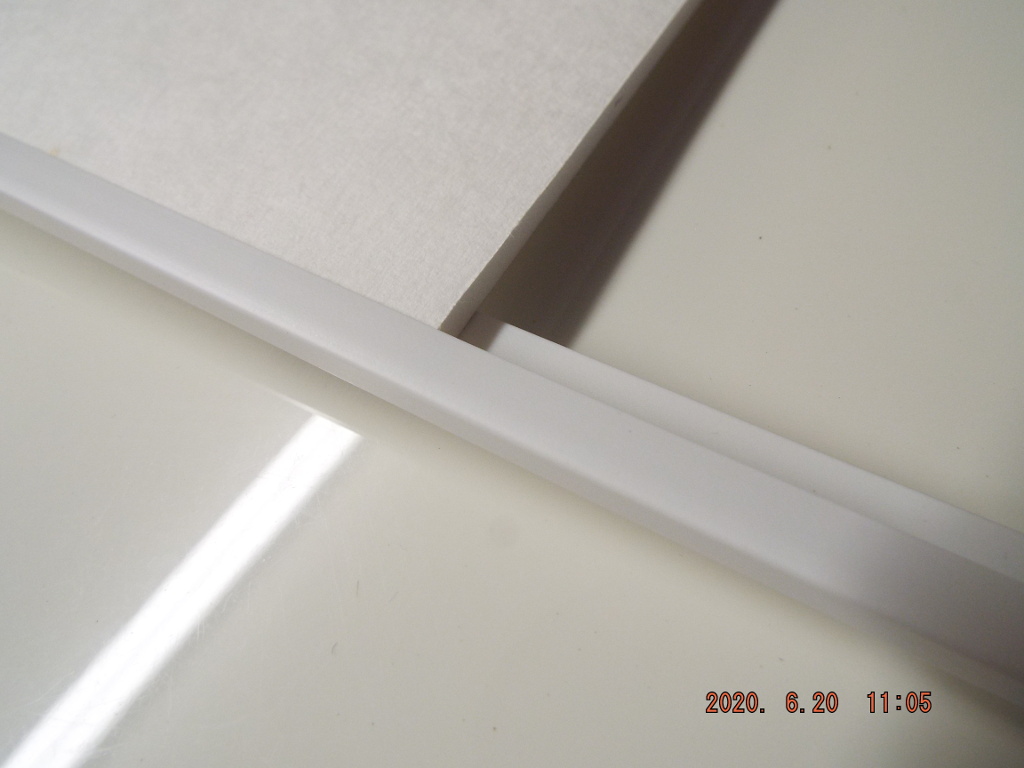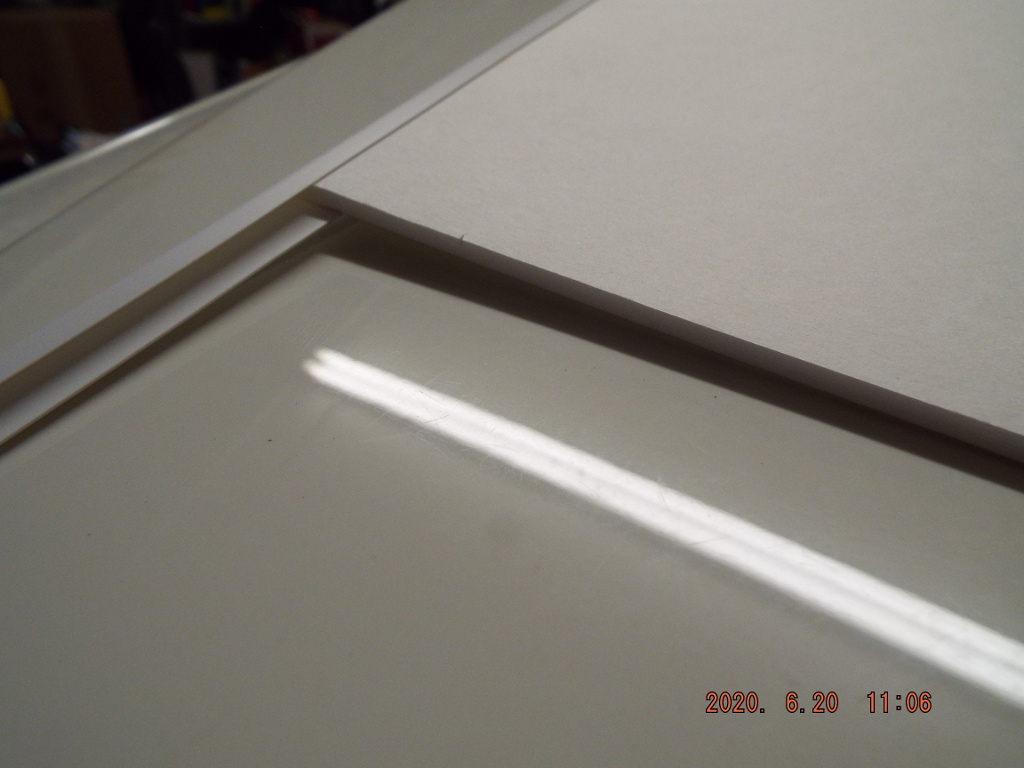 Dimensions in Lowes' description are incorrect, it is 15mm x 6mm x 8mm x 8 ft, fits 3/16" thick poster foam board perfectly. (A section of Dollar Tree Foam Board is shown.) Now I have the lightweight protective cap for edges of poster foam board to protect leading edges of aircraft wings and other exposed edges for parts built out of this stuff. Plus, it will add strength longitudinally for added wing stiffness.
They have other cross sections that may find a use, too.

GallopingGhostler

Top Poster





Posts

: 3066


Join date

: 2013-07-13


Location

: Clovis, NM



Looks like it may be OK, if it is not too heavy. You could trim the width to 3/8" or something too. I used some 1/4" carbon fibre tubing that was on sale for $1.00 a piece. It was on coroplast, I glued it on, and then taped it with the fiber reinforced tape. Still managed to snap it in a crash, but repaired it with a basswood dowel that fit inside. It was much stiffer than without it. I bought a cheap little electric foamy RTF with 1/8" foam wings that just used scotch tape over the leading edge. That protected it pretty good, but did not add any stiffening. I looked around for some thicker tape for a long time but never really found any. About .015" would be kind of nice. Another somewhat unrelated thought. A guy was making 3/4" foam RC combat planes with no airfoil. It had the foil on each side. He was using the iron on birch shelving strips that come on a roll for stiffness. It was not on the leading edge, but on the top and bottom. I bought some to try, and it distorted the foam from the heat. I think it is still OK if I turn the heat down on the iron. I suppose
a strip of veneer that is epoxied on would do the same thing.

aspeed

Platinum Member





Posts

: 625


Join date

: 2013-01-18


Location

: Leamington Ont. Can.



Very interesting, and also very neat idea. I have just used tape, or brushed on some white glue to my edges. But that does not add strength as the piece you found would. And also as mentioned, it would also be dependant on the weight of it.

NEW222

Top Poster





Posts

: 3681


Join date

: 2011-08-13


Age

: 43


Location

: oakbank, mb



Here you go, it weighs 2.0 ounces per 8 feet length. This works out to 0.25 oz. per foot. Figure on adding 0.5 oz. for a 24" wingspan plane for a hot .049 / Fox .07 / Gilbert .11 engine. And as aspeed suggests, you can trim off a bit on the longer 15mm side, say up to 7mm to give a C channel section of 8x6x8 mm or 0.19 oz/ft, for 0.38 oz. for a 2 foot wing.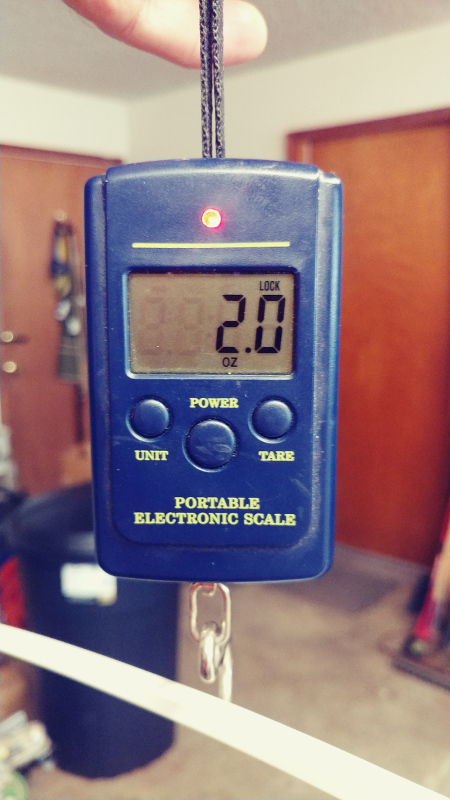 GallopingGhostler

Top Poster





Posts

: 3066


Join date

: 2013-07-13


Location

: Clovis, NM



Similar topics
---
Permissions in this forum:
You
cannot
reply to topics in this forum