Cox Engine of The Month
July-2022
Surfer_kris's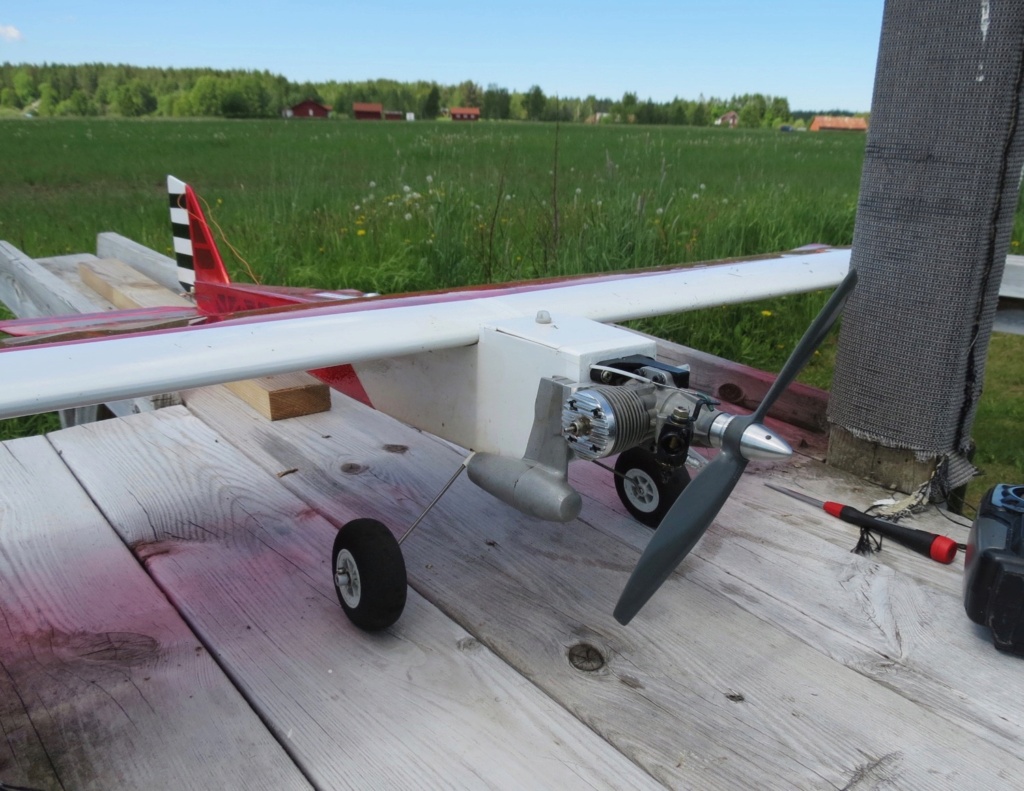 "Summer time!" with a Cox Conquest .15
---

---
PAST WINNERS
Page 2 of 2 •
1, 2
sosam117 wrote:

GallopingGhostler wrote:My work history proved that out through aerospace during the 1980's, and even in facility and construction contract administration until I retired in 2012. US is still heavily entrenched in the American system of weights and measurements for facilities construction.

Well, If your company went "Global" like Caterpillar Inc. (formerly Tractor) did, they would have to shift to the metric system.

If you look at Caterpillar's Logo over the years, it started off as a tractor, then a "C" with pie sections, then a CAT over a pyramid, to their current logo which is a Globe.
Caterpillar makes equipment, not facilities.
Global? My former employer is already there, with
control over 191 governments
and a symbolic seeing eye over pyramid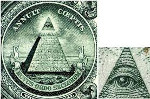 ) who accelerated me by
Peter Principle
to finally retire as (of all things
) a civil engineer. (But then I guess there is little difference between electrical circuit analysis and concrete slump calculations.
)
Overall, exceptions to rules still exist. One still enters a 6'-8" x 3'-0" door in US (in spite of what they'd like you to believe) to build metric bombs. (I do make an exception, the General Services Administration - GSA, their facilities construction is a whole 'nother animal all together.
)

GallopingGhostler

Top Poster





Posts

: 3212


Join date

: 2013-07-13


Location

: Clovis, NM



On a short visit to Ireland last year I stopped in at a marine store and was amazed that there were no Imperial fasteners. After all the Imperial system started over there right?

Here in Canada, we went Metric 40 years ago.

Sort of.

Now we have 12mm plywood sheets 4' x 8' (Hey, cheaper to make than 1/2" right?) and fasteners sold in both systems.

As a machinist, we have to work in both systems and it doesn't seem to be that much of a problem at least not for me.

706jim

Gold Member





Posts

: 336


Join date

: 2013-11-29



Ireland embraced the Metric system more or less completely when we joined the EEC in 1970.
The Engineering industry converted as quickly as possible to the proper MKS (Meter/Kilogram/Second) system. Some industries, such as textiles. use the CGS system (Centimetre/Gram/Second). I was taught CGS in school Physics lessons. I don't know if Physicists still use it?
There are a few anomalies: In pubs beer is still sold in pints and whiskey or whisky (Scotch) in gills. But bottle beer is in ml (millilitres). Plumbing supplies are 'Mostly' still Imperial, which is a pain! I do all my plumbing in metric so need to go into the North for supplies.
So Engineering drawings use 1000 mm for a meter and even 1000000 mm for a kilometre. Weights are always in Kilograms: e.g. .025 kg or 1000 kg. Sometimes we do put 10 tonnes on things like cranes.
In the UK the Engineering industry converted to MKS in 1968. Schools and colleges likewise. They did not join the EEC until 1973 having been vetoed in both 1961 and 1968 by de Gaulle. (I don't understand his hatred of the British as they put him in power of the Free French Forces in 1941. Mind you he is French! Enough said!)
The rest of UK industry has not embraced the metric system fully. There are lots of anomalies. Road distances are still in miles and speed limits are still in MPH. Although Ordnance Survey Maps use kilometre squares. Gallons and pints are still used. Kilograms are by law supposed to be used for food stuffs but you still see lb. and oz. used! Funnily enough all plumbing products are metric. The also keep the Pound as currency but they did decimalise it, thank goodness, so that 100 pence = 1 Pound.
What will happen when Brexit hits hard at the end of this year is anyones guess!

Daligh

Gold Member





Posts

: 101


Join date

: 2020-06-28


Age

: 73


Location

: Sligo - Ireland



There is an advantage in our model engines to switch from one system to another when repairing engine fasteners. On one of my new Fuji .099S-II RC engines, after long storage, for some odd reason could not properly remove a metric muffler screw. Being of soft steel, the head got chewed up quickly such that the Phillips screw driver tip could not remove it. (This was before I learned that I should have used a Japanese J.I.S. tip screw driver. Now I have a set.)

So, I drilled off the head, extracted the stud from the muffler, retapped hole for a slightly larger ANSI 3-48 or 4-40 long screw (can't remember which, will have to pull it out to look). Between systems, one compliments the other by having in between sizes.

This method may save an engine where one has a bunged up hole where there isn't room to go to the next size up in the same system yet needs the strength of the threads. I even remember some time back that Joe Wagner, engine guru made a similar statement in one of his model magazine engine articles. (The trick of using an Epoxy metal filler and redrilling / retapping will not work.)

In a similar vein in my house, one of the previous owners bunged up the ANSI 6-32 mounting hole for a 115 Volt receptacle on a plastic electrical box in the bedroom wall. NFPA National Electric Code requires 6-32 screws to mount receptacles. I drilled and retapped, used an 8-32 screw to securely mount the new receptacle. 32 threads per inch meets the overall requirement of code, no inspector is going to pull off a faceplate during house sale and demand an existing outlet box be replaced.

In one commercial building some worker bunged a steel switch box switch mount thread, then used a drywall screw to fix, definitely a code violation. (Again, no inspector - I take that back, may be a difficult one - would have flinched if repaired with an 8-32 screw.) Found 25 years later, I guess the contractor wanted to be quickly out of there and get paid.

GallopingGhostler

Top Poster





Posts

: 3212


Join date

: 2013-07-13


Location

: Clovis, NM



I always use either Helicoil (Armstrong UK), if I can get them, or ReCoil (Australia).
Sizes start at UNC 2-56 and M2 x 0.5.
Two companies I know of , SAAB and Lacocks, used Helicoils and Loctitte 'Blue' in production of their aluminium gearboxes.
I often used Helicoil in aluminium and sometimes cast iron engine components when I built performance engines which had higher loads or needed strip downs on a regular basis.
The Helicoil thread is stronger than the original as the shear loads are carried into the weak parent material  through the larger outside diameter thread of the insert.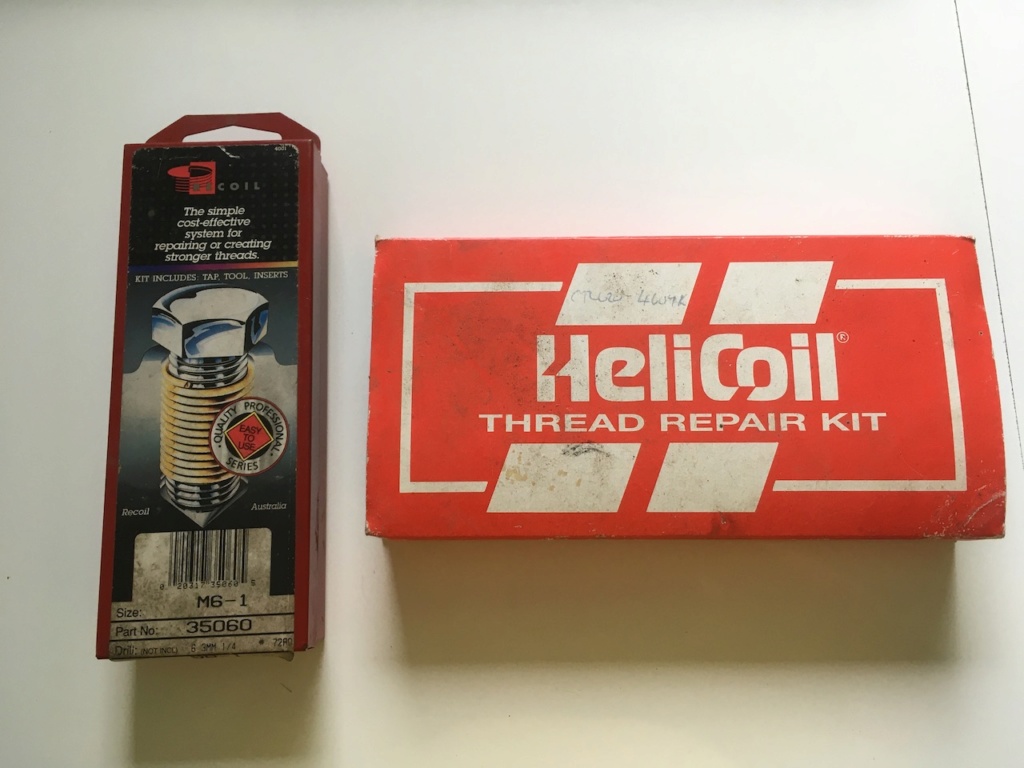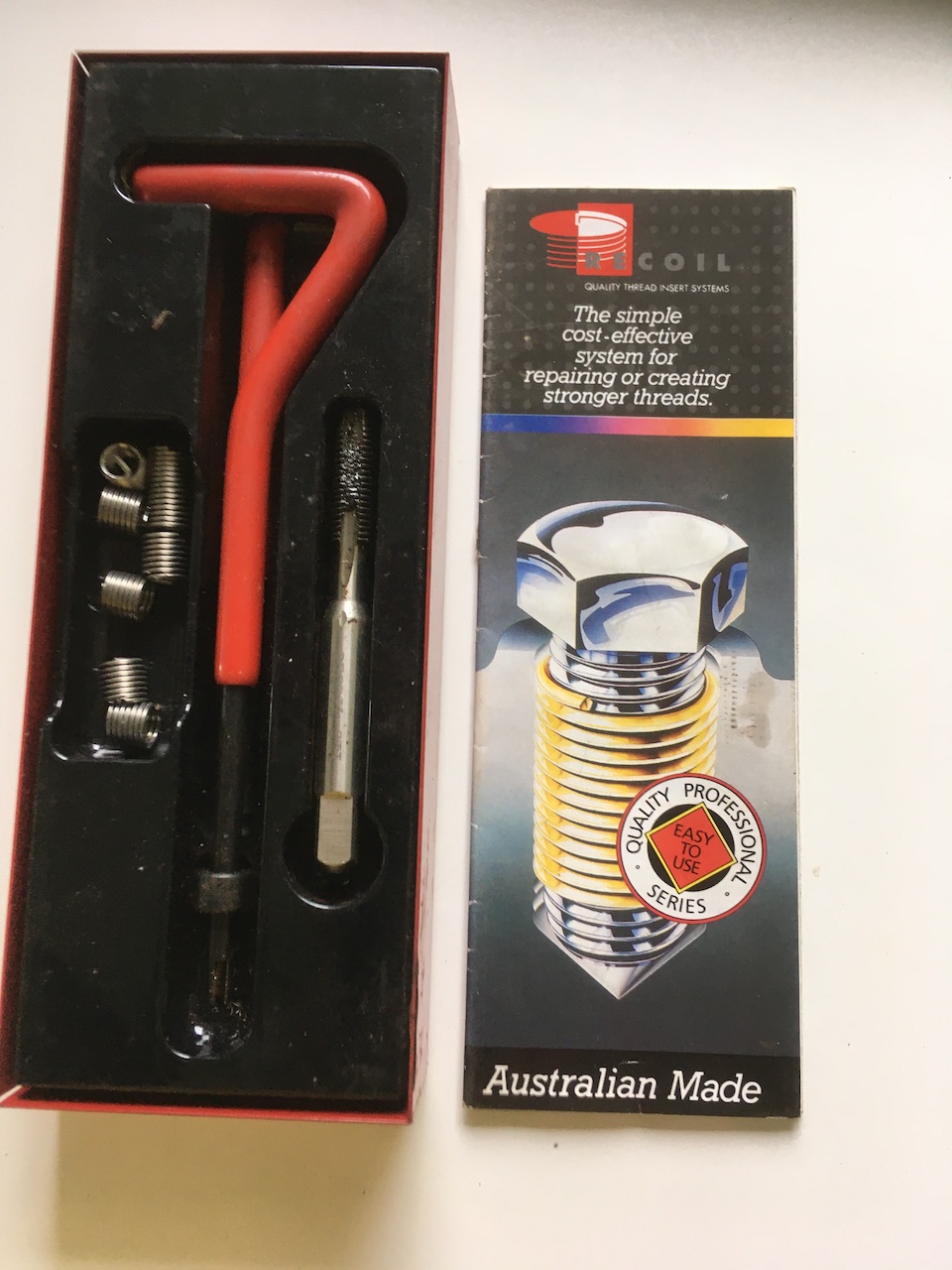 Daligh

Gold Member





Posts

: 101


Join date

: 2020-06-28


Age

: 73


Location

: Sligo - Ireland



Interesting, thanks, I didn't know there were helicoil products down to the size of 2-56. Pardon my ignorance, but older I get less I am concerned about being 100% technically correct, especially in informal discussions. Being a paper pusher through my career, didn't get into the technical details of thread sizes and specific system (UNF, UNC, etc.), covered in specification guides. The hands on was as a hobbyist and overall non-dedicated at that.
Am impressed with those who have the tools and experience in machining craftsmanship. Pursued engineering when counselled by a pastor, intended to be an automotive mechanic when I left the active military service, first enlistment. (On the side overhauled engines, general repairs, did bodywork, suspension, exhaust, brakes, painted 7 or 8 cars.) Told me to shoot high. Was difficult as I was a quiet perfectionist lacking overall people skills. Would have felt more comfortable in a back room working with my hands instead of with people. But, over time I learned to deal with people, get work done by people in a position of responsibility without authority.
For most us non-machinist types, with limited resources, the helicoil system most practical would be to repair the 1/4 inch glow plug thread. The cheaper taps are good for hobbyist use on aluminum and occasional soft steel. I have sets of those in English and Metric.
My workmanship, although slow (because I don't do day in and day out) is of very good quality, definitely not one of those who fit the description on the back of a local plumber's truck,
"We fix your husband's plumbing repairs!"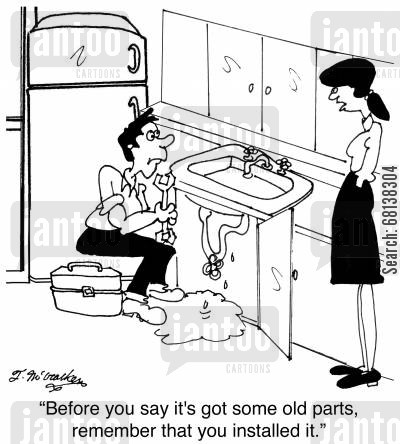 Daligh wrote:What will happen when Br.... hits hard at the end of this year is anyones guess!
Obviously Breaks-it went against the desires of the Gnu Whirled Ordur elite, why your PM dragged her feet when the people spoke several years ago and was supposed to be a done deal. My guess is that nothing will happen. Even if it appears to happen, the net result will be nada. We see that here now, effectively the Cons titu shun has been trampled upon and now not worth the parchment it was written on.

GallopingGhostler

Top Poster





Posts

: 3212


Join date

: 2013-07-13


Location

: Clovis, NM



Page 2 of 2 •
1, 2
---
Permissions in this forum:
You
cannot
reply to topics in this forum