Cox Engine of The Month
October-2018
Mudhen's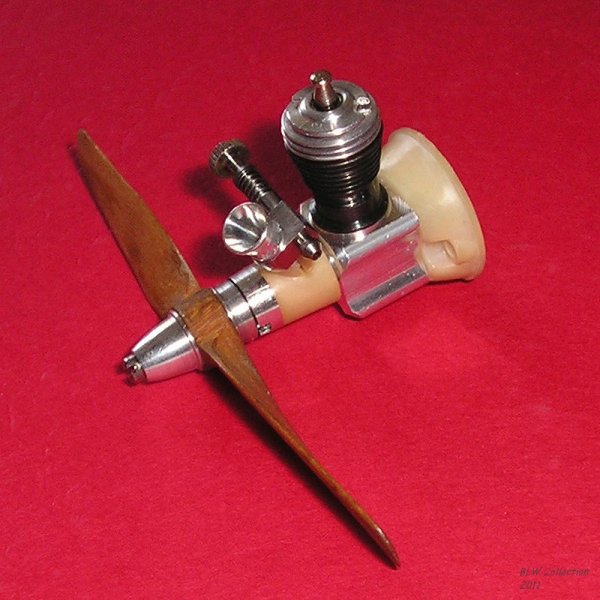 "Prototype T.D. .010 c.1960"
---
PAST WINNERS

pls explain why different heat range for fuel is this just to save the element?

newbie

Guest





High Tech Balsa Basher





Posts

: 1832


Join date

: 2011-08-11


Age

: 51


Location

: The ragged end of the Universe.



Thanks for that link. Not what I expected. Sometimes in pre-computerized car engines we needed to use a colder or hotter sparkplug. Hotter plugs would resist oil fouling. The #2 cylinder on small block Chevys was always famous for fouling first. I never knew why, just a Chevy thing. But I didn't use a hot plug in that cylinder, I just replaced them all when that one blackened.

Now I know in glowplug lingo, those terms are not related.
Moderator




Posts

: 10630


Join date

: 2011-08-10


Age

: 62


Location

: South Carolina, USA



just bear in mind that nitro and plug is not the whole story. What you are trying to achieve is TIMING. This varies with fuel mix, compression, and prop. That's why you need to experiment with YOUR setup to maximize performance.

For most of us, the accepted parms are OK. For example, for a standard plug with one head shim, you can use a standard fuel and prop size and everything will run well. If you are going for high RPM or using a large prop (Texaco), you should experiment with nitro content and head shims.

Note that for any of these combos you must maintain acceptable lube content. Also, since you are going for peak and may get an occasional lean run you should consider some castor in your lube.

Of course these are only MY opinions and other options work well also.

George
Platinum Member





Posts

: 908


Join date

: 2011-08-11


Location

: Port Ewen, NY



I may be able to add some additional info. When it's cold outside the air is more dense. Props are far more effective in the cold than when they're in the higher heat. This is true even on any day the needle is going to change as the temperature changes. These changes may not be as pronounced in Cox engines as they're in higher performance engines. The needle will have to go in making for a leaner run to get acceptable power on a hot day. The needle will have to be backed out as the day cools down. When it may be 80 deg out and you feel your engine isn't giving you acceptable power, tip the nitro can a bit more. Many think that higher nitro is destructive to the engine and will make it overheat and burn up. This isn't absolutely true. Higher nitro will make the engine run cooler. It makes more rpm's actually which in turn cools the engine even more. Nitro provides a lot of downward force on the piston . This can lead to problems if the engine isn't internally designed to handle those forces. Higher nitro though doesn't require higher compression this can lead to predetonation which will ruin plugs and worse yet pistons and cranks. A good practice to use when using high nitro in Cox engines and even Tee Dee's is to keep plenty of head gaskets on hand. Higher nitro is going to ruin plugs. If the plugs scrambles and looks bunched up it can be carefully straightened with a pin. You can then add an additional head gasket and try again.This may need to be done several times. Unfortunately, this can be an expensive experiment. I've had what felt like completely worn out engines run like nobody's business. I've used up to 6 gasket in Cox engines. The best and most fun I've had was using 25% Sig Champion. The fuel provides plenty of punch but isn't horrific on plugs. All I have now is Sig 35% and this just needed a few head gaskets here and there. Cox engines generally let you know when they're overcompressed as they appear as though they're trying to run forwards then backwards on start ups. I've used 10% successfully in Tee Dee's. The higher nitro though allows for easier needle settings. I would have to run it on 10% to get some heat build up then go for a needle setting. Nitro carries it's own oxygen within it and is quickly released when burned. Nitro itself can be used especially if you have a heavy plane that just needs a bit of help in the engine department. Many stunt fliers in the summer regulate their runs by going from 5% to 10%. I use it to get duration. A tank with 5% nitro is going to allow you a longer run than the 10%. This can be a substantial difference as well. If you have a tank buried inside a plane that you can't remove without cutting it open to put a larger tank in, nitro can be a handy tuning tool. Another important factor is plugs. Lower nitro suggests a hot plug while higher nitro uses a colder plug. Generally the filament in a cold plug is heavier and the opening around the filament is smaller. Ken
Top Poster





Posts

: 3220


Join date

: 2012-03-27


Location

: pennsylvania





Similar topics
---
Permissions in this forum:
You
cannot
reply to topics in this forum