Cox Engine of The Month
July-2022
Surfer_kris's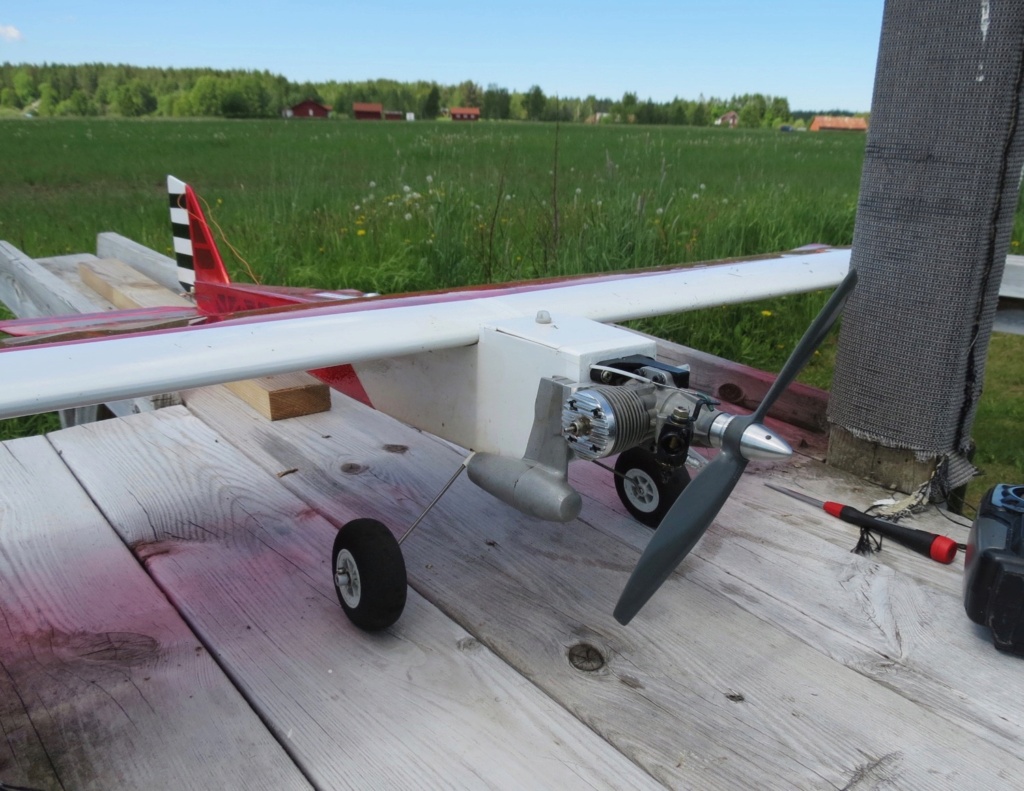 "Summer time!" with a Cox Conquest .15
---

---
PAST WINNERS
I got home from work at 6pm.. was at the mailbox when I heard the roar of multi's... (several..) A C130 flew over at about 1500ft.  likely on an approach to N. Central Airfield in Lincoln, RI. It made my heart pound when it came into view. Four BIG IC engines pulling like a freight train!
It made me want to build a C130 C/L
payloader
... (hmm... could make for an interesting contest..
)
I know that there have been reports here, of models built and flown that have four+ engines.. (Ken will know..) I didn't find anything using the CEF search-engine.. (only
multi-cylinder
posts) so this thread will show-up if you come back later.. and search "multi".
maybe I'll have a design thought-up by then.. I've been so busy with work, that it's really consumed a lot of my energy. I miss building model airplanes.
Here's a thread from 2013 that has interesting discussion on a fuel system.
https://www.coxengineforum.com/t4608-multi-engine-cl?highlight=multi
Last edited by roddie on Tue Aug 11, 2020 7:52 pm; edited 1 time in total (Reason for editing : added a relative 2013 discussion link)
Just a small comment, that Roddie has described the C130 as having "Four BIG IC engines".  While it's true that they are indeed internal combustion engines, the term is normally attached to piston engines, where the C130s have Turbo Prop engines.
Hope you can get your plans off the drawing board Roddie.  It would be quite a spectacle, not just flying but trying to get all four engines started and running evenly.  That would be quite a job.  
Without wanting to hijack the thread, Roddie's post prompted me to look up Aussie C130s.  There are three on static display here.  
https://en.wikipedia.org/wiki/RAAF_Museum
Take a little time to read up on the museum.  Amazingly, right here in Melbourne is the oldest continually operating military air base in the world.  Second ever base to be established.
I've been to the museum, but hadn't really familiarised myself with the base.  I should have done so before now as my late brother Pete was based there for quite some time.
Rod.

Oldenginerod

Top Poster





Posts

: 3682


Join date

: 2012-06-15


Age

: 59


Location

: Drouin, Victoria




Levent Suberk

Diamond Member





Posts

: 1599


Join date

: 2017-12-24


Location

: Turkey



Blue Angels Fat Albert jato take off:



Levent Suberk

Diamond Member





Posts

: 1599


Join date

: 2017-12-24


Location

: Turkey



Levent Suberk wrote:
Hey, I recognise that place.  It's our nation's capitol, Canberra.  I spotted the flag atop our Parliament House.  I never knew we had that many C130s.

Oldenginerod

Top Poster





Posts

: 3682


Join date

: 2012-06-15


Age

: 59


Location

: Drouin, Victoria



Similar topics
---
Permissions in this forum:
You
cannot
reply to topics in this forum