Cox Engine of The Month
November-2023
1/2A Nut's
"TD .020 RC"
More info on this engine!
---

---
PAST WINNERS
Page 2 of 2 •
1, 2

aspeed

Platinum Member





Posts

: 778


Join date

: 2013-01-19


Location

: Leamington Ont. Can.



aspeed wrote:Got a cool video here.  Not really Cox related but it is something to peak the interest.  He used a tripod.  https://www.youtube.com/watch?time_continue=7&v=QpH5_HXjiko&feature=emb_logo  Got it from another forum.
Thanks for sharing Alan! That's along the lines of what our member ian1954 was experimenting with. I hope to hear more on the topic from Ian!
Hello guys
                    I`m posting some more information from a magazine I received. This time are the guys from M.I.T. doing the RTP flying. They mention that the attachment point from the tether wire must coincide with the center of gravity.Information that was not provided in the Tiny Tim article.They mounted the elevator with soft wire on the all balsa model to do flight adjustment.
                                                                                                          Juan

F4D Phantom II

Gold Member





Posts

: 139


Join date

: 2019-04-09



Hello Guys
                      I have new information from the Aug 1949 Air Trails Magazine. I realized that my plane as built will not balance at the tether wire as suggested in the article The center of gravity in my plane is an inch behind the tether line which would make for a problem if I try to fly it. I`m thinking about converting it to control line. The second plane that I built I installed a control line system to fly it that way.  I have not been working on them due to having to do other things around the house. I`m posting the last information that I found and a few pics for anybody interested in RTP flight. Hope it helps.
                                                                                                                                    Juan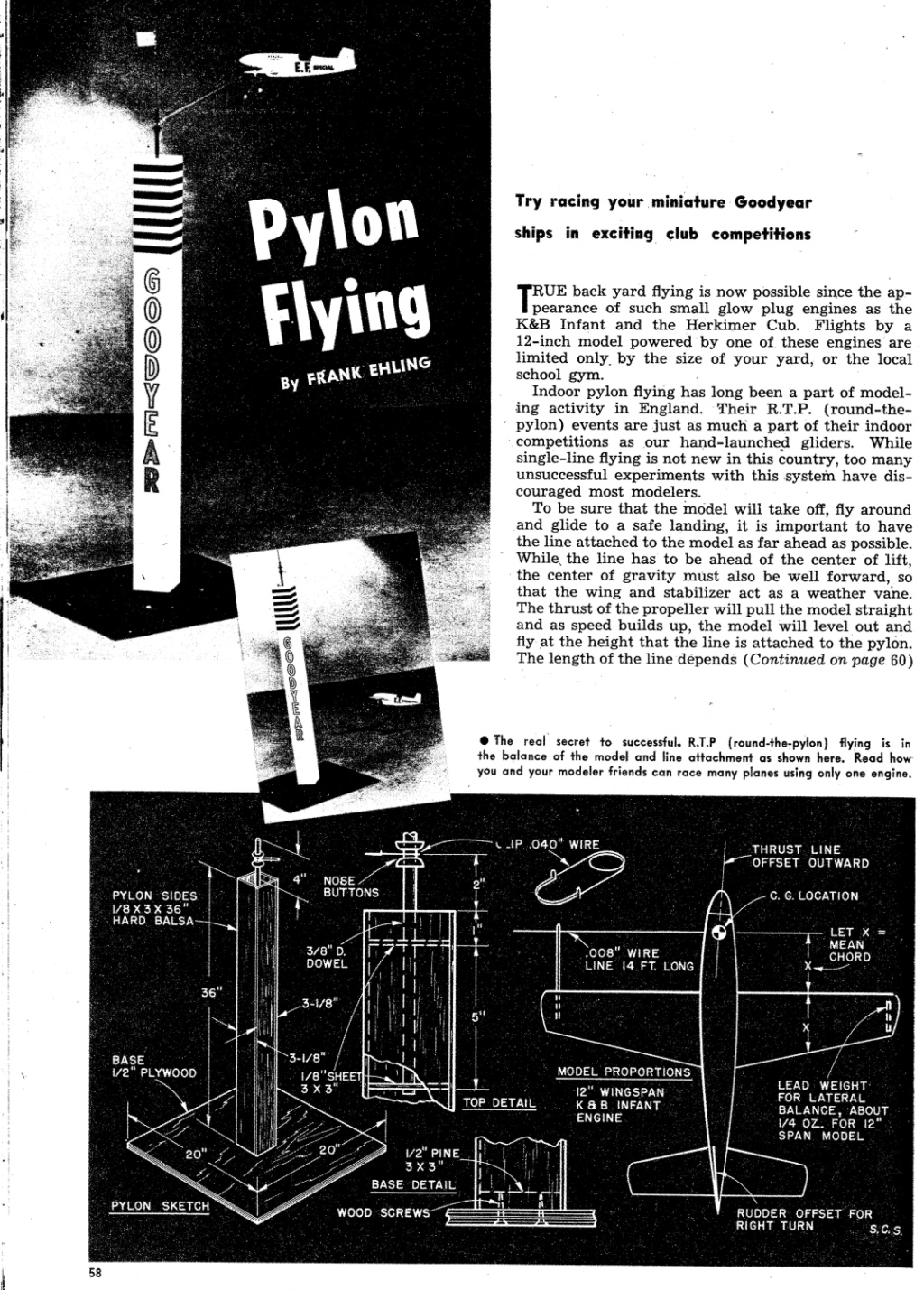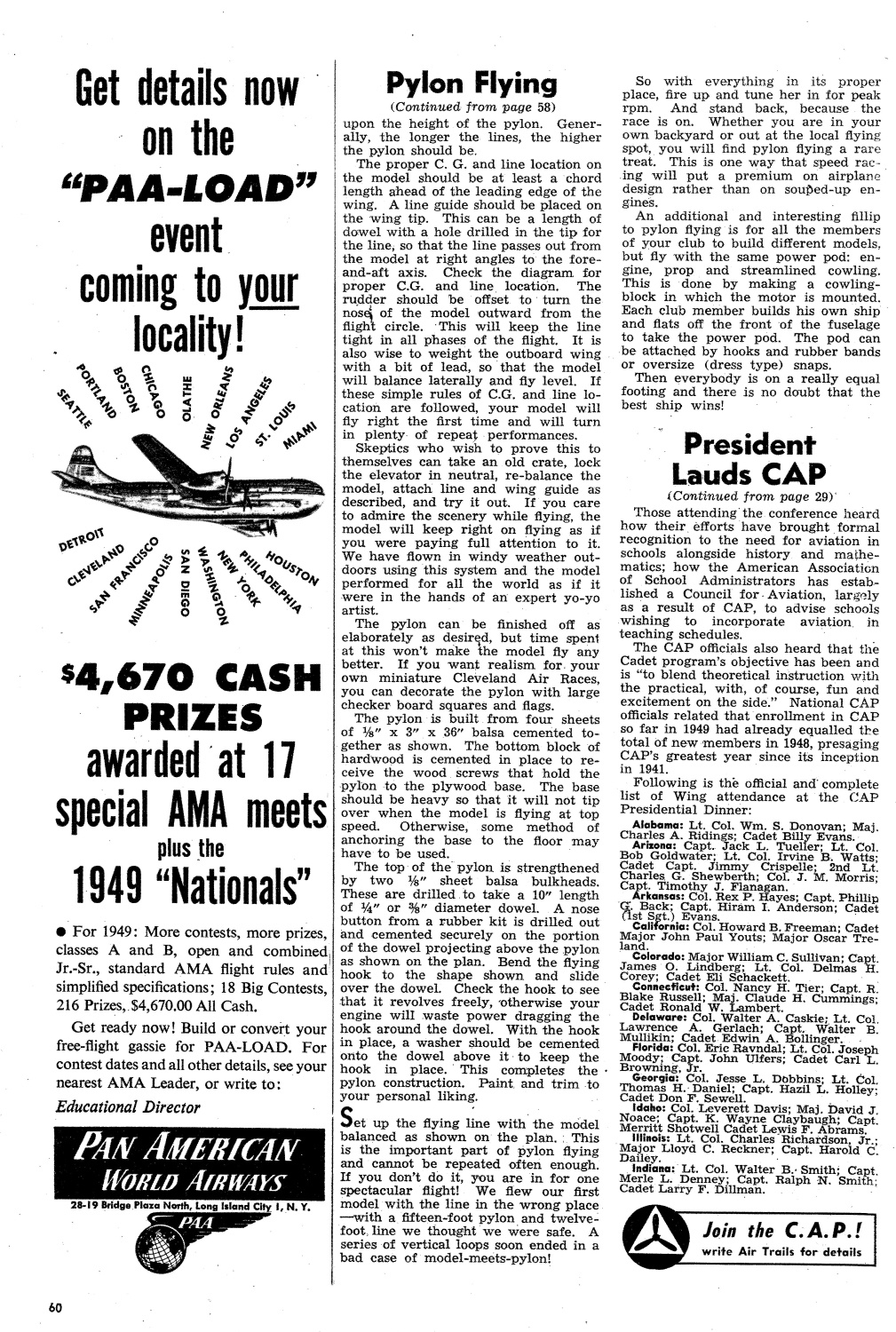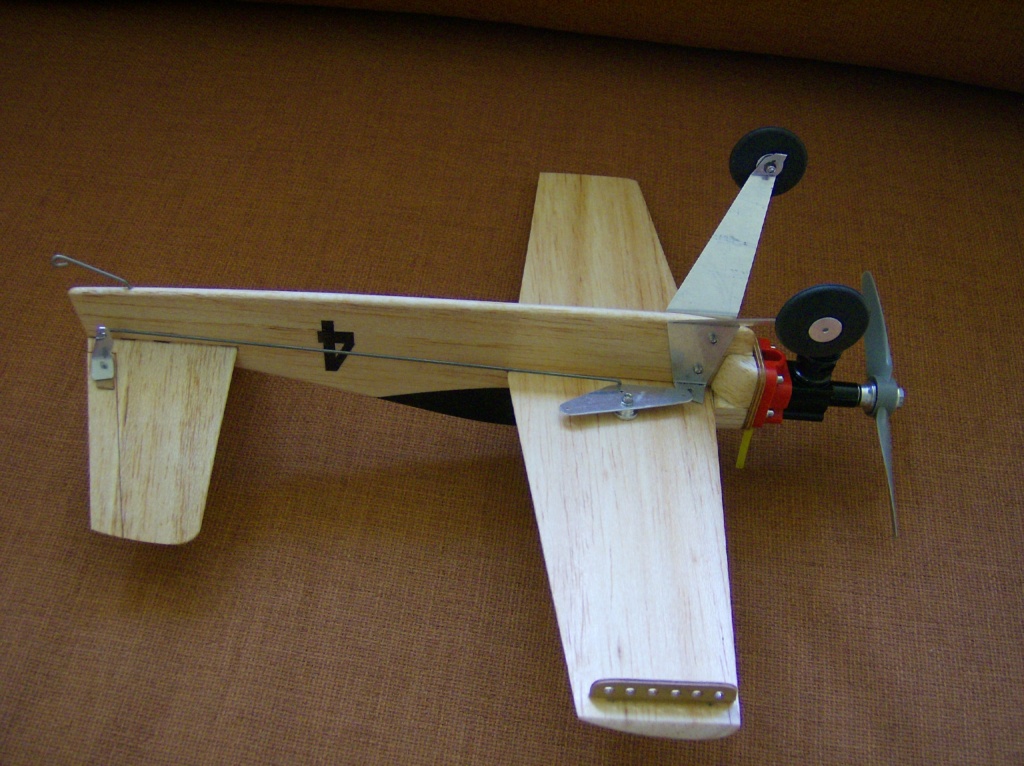 Since I mounted the Cox.049 flat against the firewall I installed a piece of aluminum tubing as an air inlet behind the firewall and under the wing to help with engine breathing.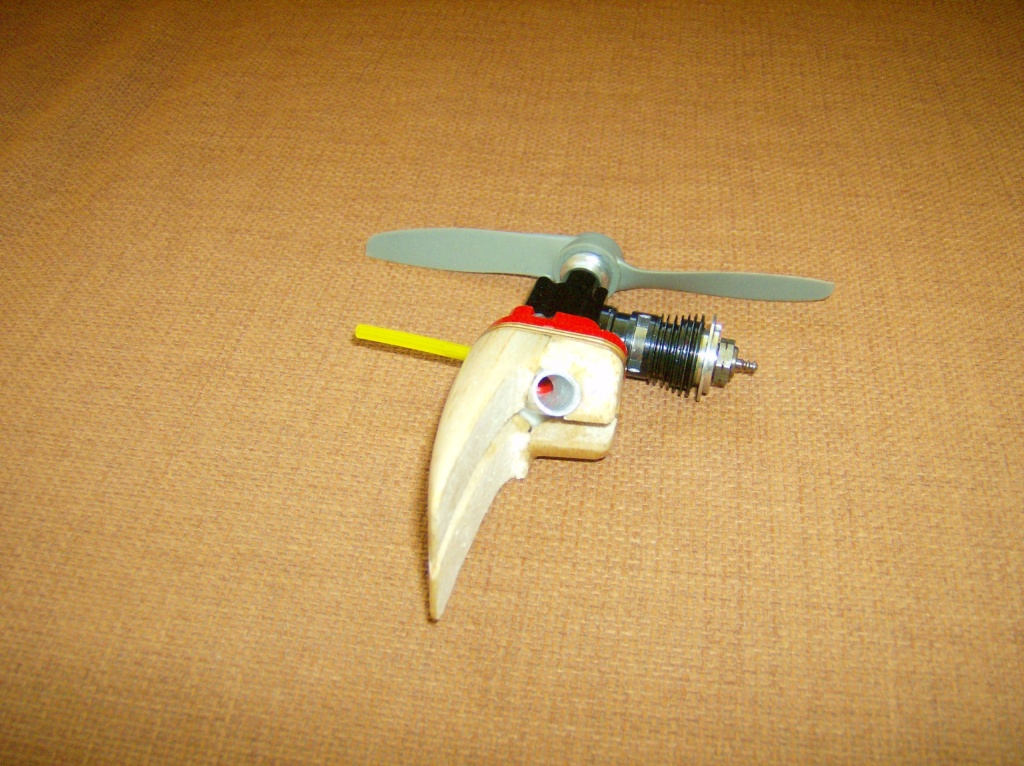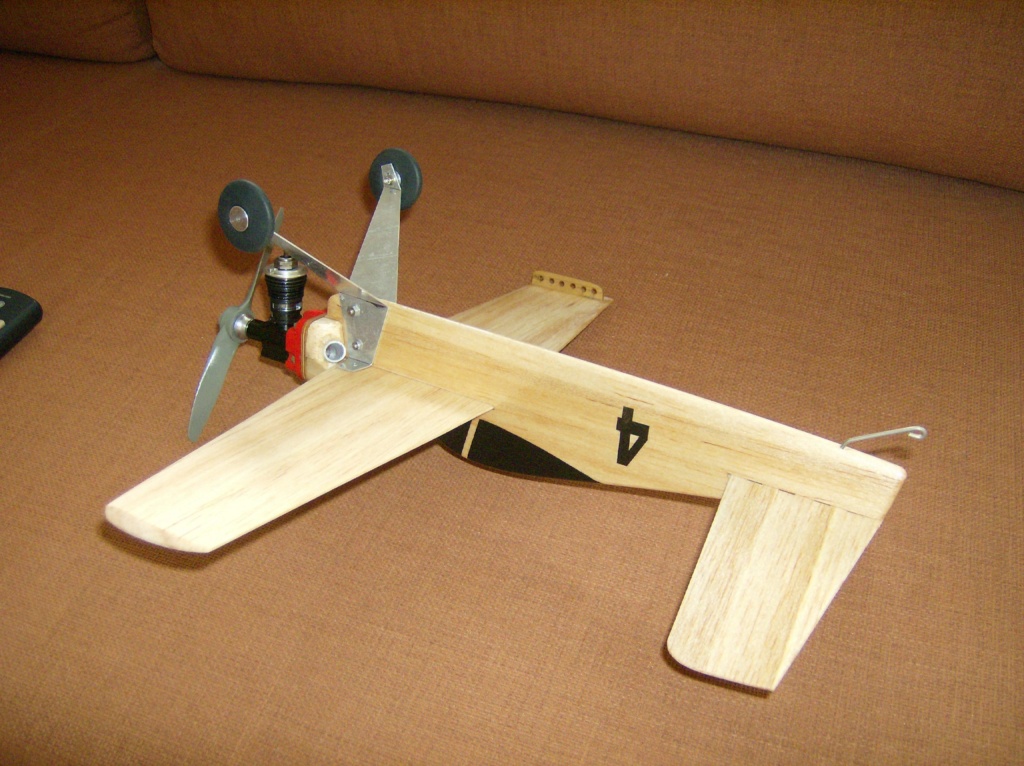 I`m also posting some pictures sent to me by Jim "uncle Jimby" Aron of his RTP planes. He ran the Aeronee cup which was a contest RTP using cox .020 Engines and he also flew Twin Cox.010 models. He ran the contest for many years.
As you can see in Jim`s airplanes the wings and the tail are far back both acting like the feathers on a dart just keeping the airplane going on a straight line. what makes this airplanes fly is the centrifugal force and engine power pulling the plane that is why they fly inline with the top of the tether pole and not higher.
                                                                                                                   Juan

F4D Phantom II

Gold Member





Posts

: 139


Join date

: 2019-04-09



That's a small model for CL Juan , So i take it ur not going down this road again ? i was hoping to see ur plane in action ! I still think your plane came out looking really good , but i see what the difference is in beeing lead around by the power plant . Uncle Jimby has some wild looking plane there can we see some action somewhere / ?

getback

Top Poster










Posts

: 9836


Join date

: 2013-01-18


Age

: 66


Location

: julian , NC



Page 2 of 2 •
1, 2
---
Permissions in this forum:
You
cannot
reply to topics in this forum