Cox Engine of The Month
July-2022
Surfer_kris's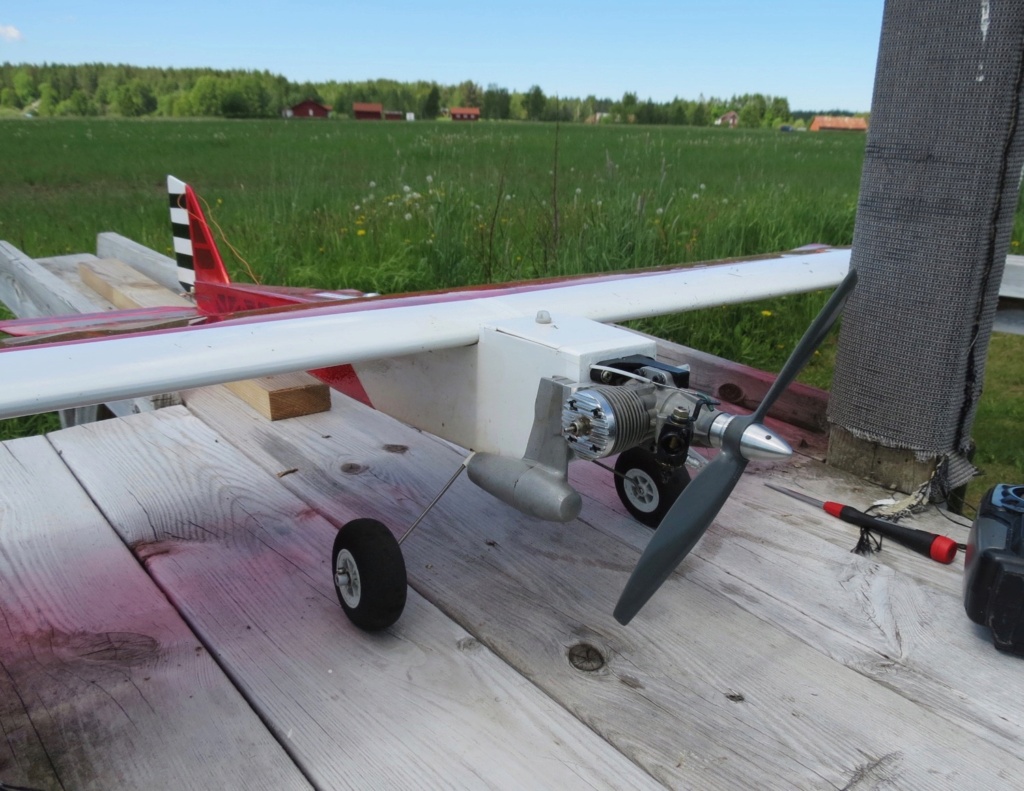 "Summer time!" with a Cox Conquest .15
---

---
PAST WINNERS
Page 3 of 3 •
1, 2, 3
crankbndr wrote:You should post the sellers name that sold you that .15 Medallion
The seller was not anyone from the Cox engine forum or anyone from the RC Group site either.
It was a eBay seller that sells stuff to make as big of a profit as he can?
From that, I usually stay away from eBay.
The best place I liked was going and getting Cox parts and stuff at the Toledo Expo show in the swap meet section, just outside the main hall.
I do understand that the main hall where the vendors and manufactures were. It was getting harder to fill year after year. Though, the show was still getting people to show up for it. (like me).
I'll miss it. I went to it for 45 years when it was 1st held in a hockey rink area years ago when it started.
One year on the last day, the started the cooling system in the floor to get the rink ready for a hockey game the next day.
My feet were frozen by the end of that day.

sosam117

Platinum Member





Posts

: 764


Join date

: 2016-03-23


Location

: Suburb of Chicago, Illinois



E-bay is what it is, IMO. I have received bad products from bad sellers once in a while. On the other hand, I have received bargains, like a low mileage .049 Medallion and a new but not in the box .09 Medallion R/C with sleeve throttle muffler, the .09 for under $45 and the .049 for under $30, shipping included for both.
Several years ago, I got a K&B .35 Stallion C/L engine for under $30, but it was hiding the truth of being exposed to a damp environment corroded inside and out. But after disassembling and clean, wound up being a decent low time engine with very good compression.
You meet all types. Bid and won on an Enya .09-III TV R/C for a song ($15 shipping included). When I cleaned it up, found it a very low time engine also, sent a photo of it cleaned up just to say thanks, but the seller expressed disappointment. He thought after I had cleaned it up he should have sold it for more. However, in its unclean state it didn't look like much and as such I think I was the only one bidding on it.
But through E-bay I did get some really nice engines for a good price, a Cox .049 Dragon Fly and .049 Ranger (non-throttled muffled version of the Dragon Fly with white tank), OS Pet .099, early McCoy (not Testors) .29 C/L, 1965 OS Max .10 R/C, 2 Enya .09-III C/L's, several Enya .15-III TV's, Enya .19-V C/L, .19-VI TV, OS Max .40FP, Enya .35-III TV, Sanye .09 Hornet R/C, etc.
There is more, but it is what it is. Even with a few bad experiences, overall things still worked out very well, like a bad K&B Sportster .20 R/C that Dennis Lipsett sent me several parts engines for the cost of postage only that repaired it nicely plus gained another working engine from the parts.
So, it is what it is, but one can still make apple sauce out of butchered and partly spoiled apples. And like Dennis and others in these model airplane forums, they make it worthwhile with their charitable and friendly, sharing attitudes. We are in this altogether.

GallopingGhostler

Top Poster





Posts

: 3212


Join date

: 2013-07-13


Location

: Clovis, NM



eBay is OK. The best deals were on RC groups where one person has a Cox engine listed. I ask to see of they have any more cox engines for sale. One time a seller had a bunch of NIB engines in the crystal boxes for sale. He was going to list them one at a time and drive to the PO for each sale. I made a bulk offer for all the Cox stuff. He liked the fact it was one trip to the PO and had a fair offer (more than he was expecting) and I got NIB engines ~$100 each plus all the extra parts. Win win.

Jason_WI

Top Poster












Posts

: 3123


Join date

: 2011-10-09


Age

: 47


Location

: Neenah, WI



Page 3 of 3 •
1, 2, 3
---
Permissions in this forum:
You
cannot
reply to topics in this forum