Cox Engine of The Month
September-2022
fredvon4's
Hot Tee Dee .049 featuring a Turbo Head and exhaust collector
---

---
PAST WINNERS
Hello,
During the past several months I was quite busy in my workshop developing and finalizing production of a new line of foam cutting bows… these started life through a personal need to possess a quality tool able to cut wings and other parts for my own design projects and do so with my standards for practicality and high precision.
Like most of you I have built personal bows in several variations and in the course of years (more like decades as I've done my first at 12!) have finalized a pretty clear picture of what features are really needed in a good and practical bow.
Prototypes came very promising hence the decision to make a limited number production run in the hope that other craftsmen (especially modelers) out there will benefit from my effort… I am effectively a one man show in most of my projects (my dear wife…thanks Rania! helped a bit in doing some miscellaneous threading chores)… considering the extensive work needed and time involved in finalizing and producing them I have also tried to keep the price tag as low as possible.
Most prominent features are the use of a custom alloy titanium wire (slightly better than Rene 41) and fully adjustable over a wide range cutting wire tension (independently present at each bow leg), wires are assembled by my own development method without any crimping involved.
Also featuring totally concealed electrical contacts/lightweight but rigid rectangular aluminum frame and single (or double for 36/42/48 size) micro switches for fingertip current control… to name a few concepts that I always wanted in a bow but never got down to materialize properly!
Have decided to offer them in five versions based on imperial units/feet graduations... if some of the above features aroused your curiosity you can sneak a full look at eBay:
12'' size
https://www.ebay.com/itm/123961391841
24'' size
http://www.ebay.com/itm/123961397834
36'' size
http://www.ebay.com/itm/123961398613
42''/1m size
http://www.ebay.com/itm/123961399510
48'' size
http://www.ebay.com/itm/123961400112
YouTube video here:
https://www.youtube.com/watch?v=GyFW3QAQGQ8
I deliberately opted to not include (or exclude!) a DC power source for any version of these bows as I strongly feel that this important choice is better left to the user… there is a wide selection of variable current units on the market offered at quite modest cost so I'd rather not be involved in that area.
However each bow is accompanied by a 20 page highly detailed manual… took some late night candle burning to complete it but I think I managed to write at least one or two interesting things about foam cutting!
In the event that some of you may be interested to get a second bow/friendly companion for your personal faithful bow you can drop me a line at
kazaklisglider@yahoo.gr
... will also benefit to a 12% discount of the eBay listed prices.
Regards,
Tasos.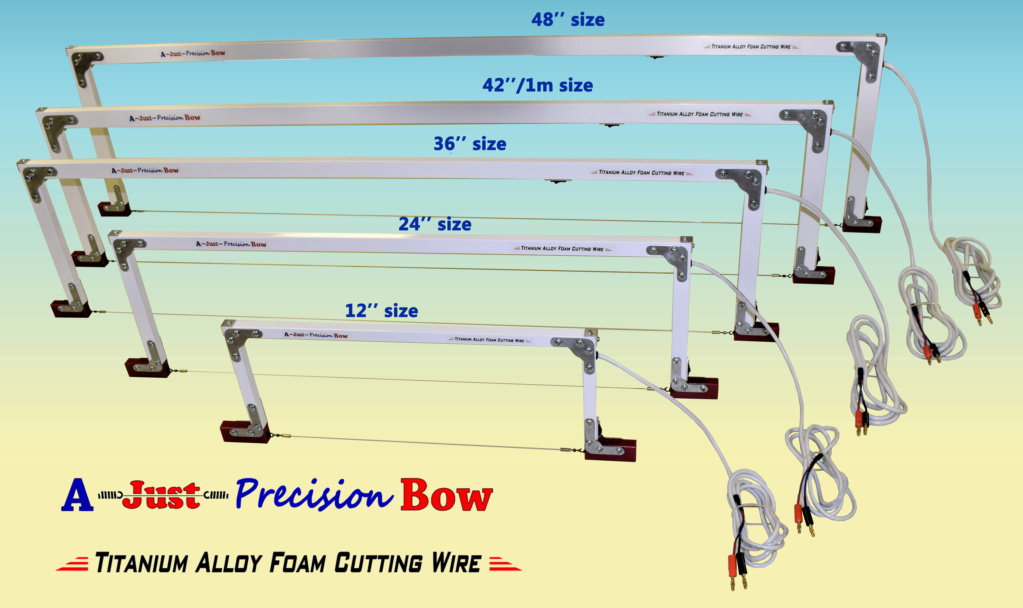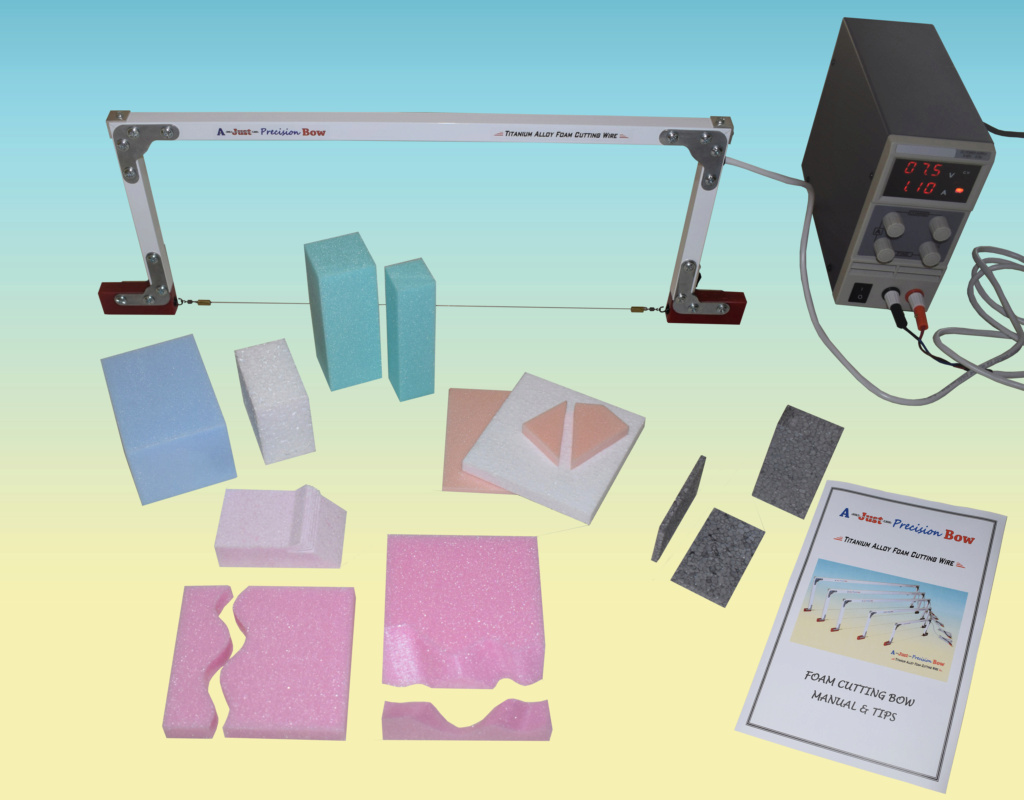 kazaklisglider

Bronze Member





Posts

: 45


Join date

: 2019-09-13


Age

: 57


Location

: Greece



Good work Tasos. Very good design

Levent Suberk

Diamond Member





Posts

: 1714


Join date

: 2017-12-24


Location

: Turkey



Thank you Levent,
I appreciate your kind comment!
Tasos.


kazaklisglider

Bronze Member





Posts

: 45


Join date

: 2019-09-13


Age

: 57


Location

: Greece



Similar topics
---
Permissions in this forum:
You
cannot
reply to topics in this forum