Cox Engine of The Month
September-2021
crankbndr's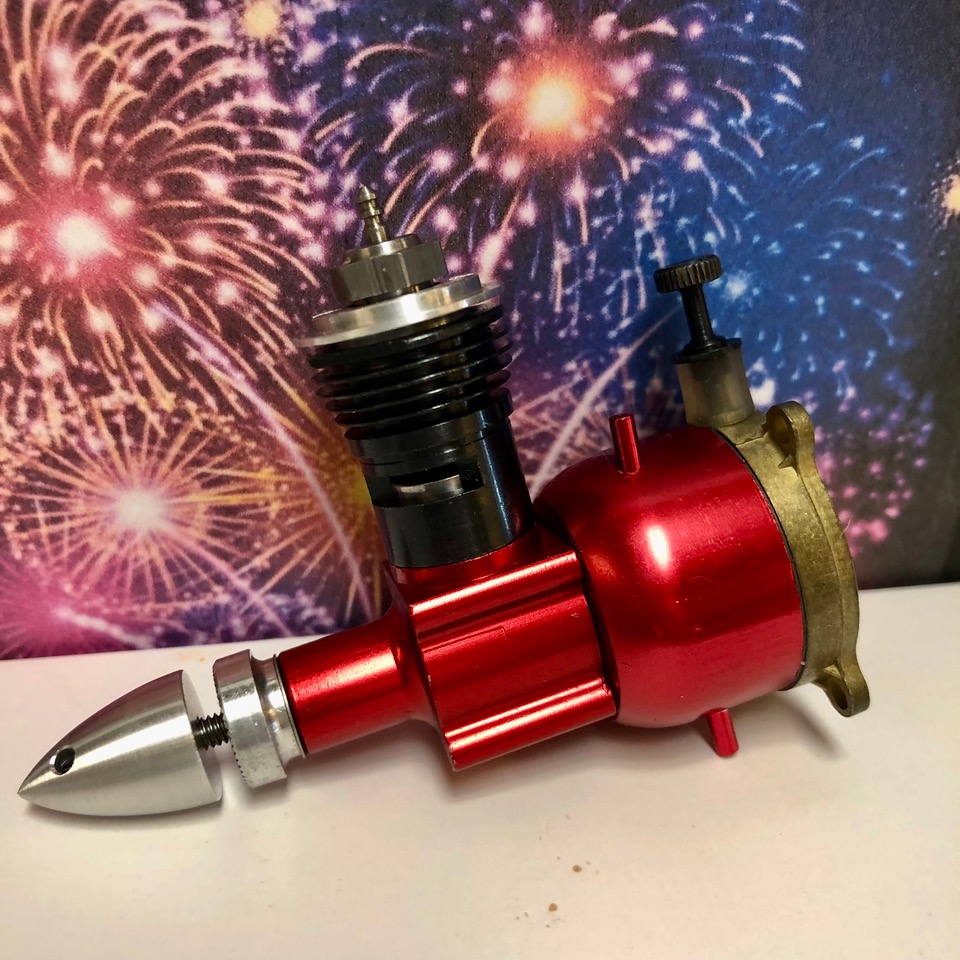 "Cherry Bomb" .051 engine
More info on this engine!
---

---
PAST WINNERS
Need pointers or advice in easy way to remove pinion gear from Cox/Cameron TD engines. Is there a special tool available? Don't want to ruin engine by doing it the wrong way
Thank you in advance
DWRODZ

DWRODZ

Beginner Poster





Posts

: 5


Join date

: 2021-08-20



Can you post a photo?
So I can see "IF" a std. gear puller would work?
I have some that are "C" shaped, and "box" shaped for many "hobby" uses.

sosam117

Platinum Member





Posts

: 515


Join date

: 2016-03-23


Location

: Suburb of Chicago, Illinois



The pinion gear sits on a tapered crankshaft end. After removing the screw and lock washer, it should come right off.
If not, then either congealed oils glued it into place, or after several runs, (heat expansion,) the gear pressed farther on the shaft.
What I do is heat the gear with a butane torch, being careful to avoid the aluminum crankcase. Just get it warm/slightly hot to the touch.
Once heated, I tap it with a rubber mallet and it usually pops off.  If not, I heat it again.
This time I gently grab it with pliers, using just enough force to grip the gear.
Then I work the gear slightly clockwise/counter clockwise until it's free.

Mudhen

Gold Member





Posts

: 484


Join date

: 2011-09-19



Thank you I will give that a try. In the interim I ordered a miniature hobby gear puller anticipating it will work.
Again thank you all in advance for your suggestions
DWRODZ

DWRODZ

Beginner Poster





Posts

: 5


Join date

: 2021-08-20



Thank you I was able to remove the pinion gears easily following all the advice, a little penetrating oil and a cutting blade utilizing the cutting edge as a wedge to apply slight outward pressure and off they came....no special tools or puller just good old advice from those that have been there. Thanks again
DWRODS

DWRODZ

Beginner Poster





Posts

: 5


Join date

: 2021-08-20



---
Permissions in this forum:
You
cannot
reply to topics in this forum