Cox Engine of The Month
March-2023
rdw777's
"Cox .020 w/Homemade Throttle - Pageboy"
---

---
PAST WINNERS
A couple of weeks ago, I cleaned out our foyer closet where we keep one of the fire extinguishers. I've it had in the back of my head that it may be recalled for quite some time, but just never got around to dealing with it.
https://www.kidde.com/home-safety/en/us/support/product-alerts/recall-kidde-fire-extinguisher/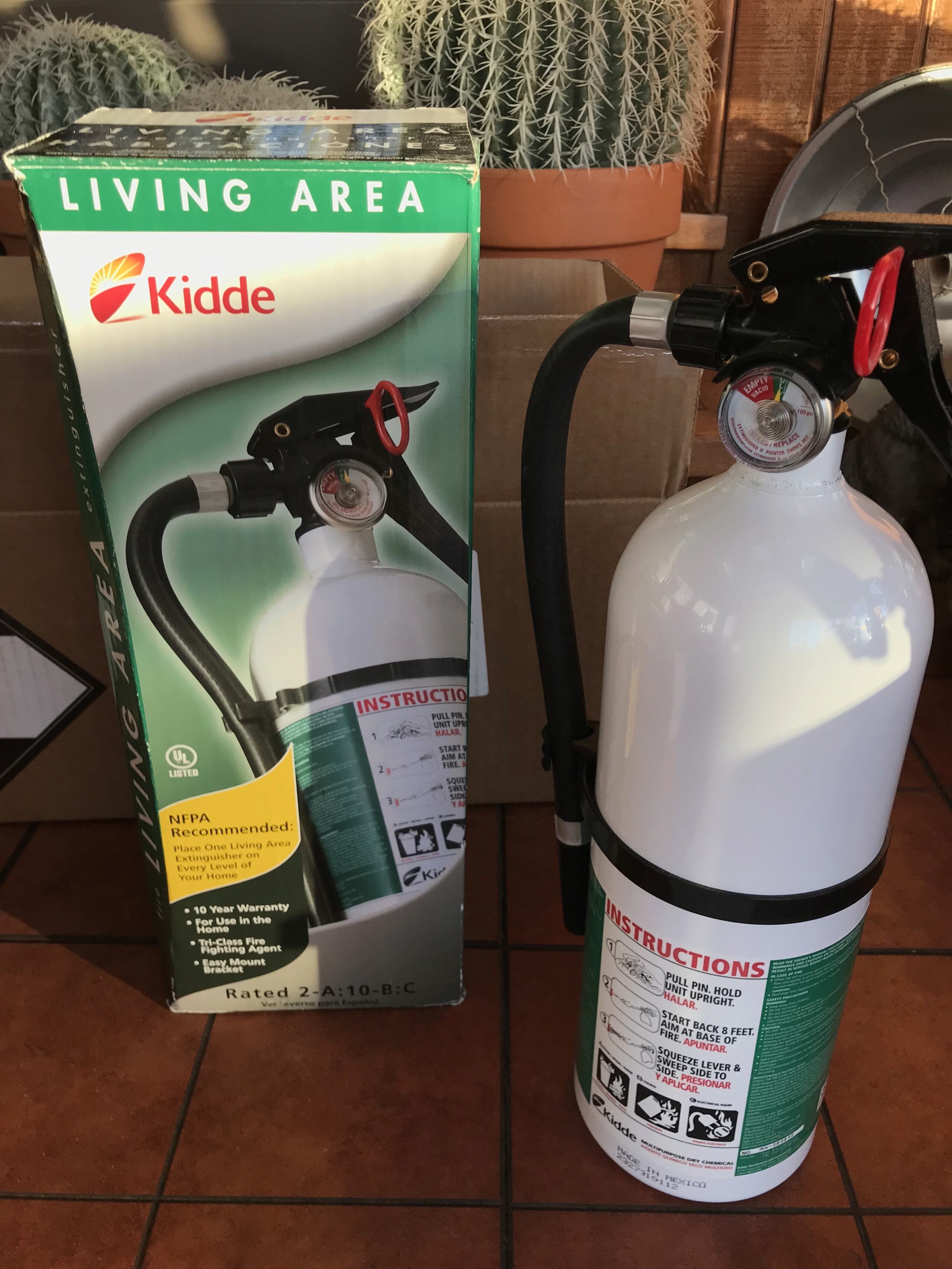 Given it's at the 12 year date the warranty runs out and at the point they recommend replacing it, I wasn't expecting Kidde to provide a replacement, but I filled out the form on the site above anyway. Being a cheap plastic handled extinguisher, potentially recalled, I was ready to empty it in the backyard and toss it in the trash.
With it fresh on the mind, I bought a new 5lb First Alert while I was at Costco. It was on sale for $29.99 too. Much better build quality, steel tank, metal handle, refillable. Nice mounting hardware included.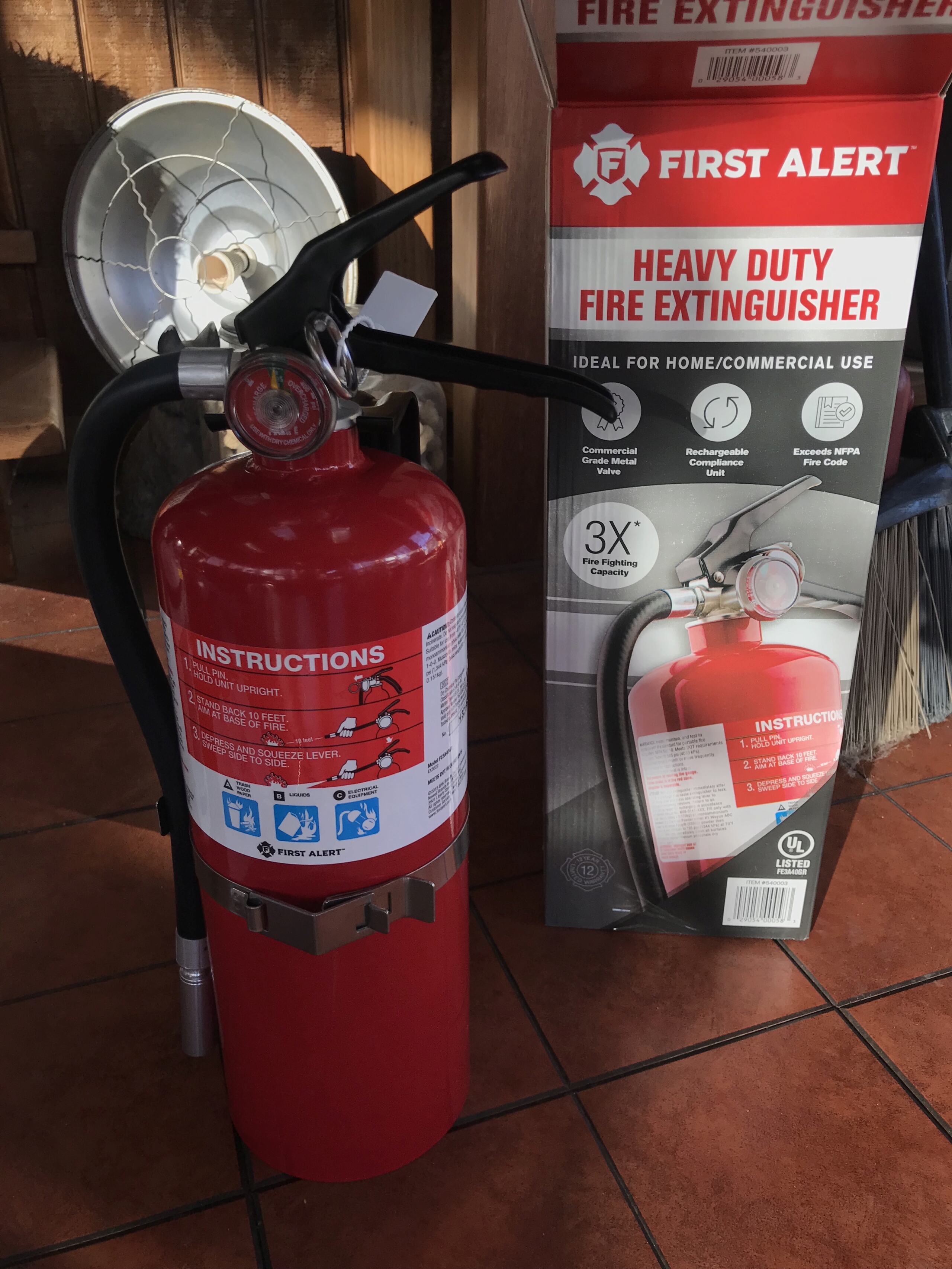 To my surprise, a box landed on my front steps a couple of days ago, under a week after submitting that recall claim. Inside the box was a new 4lb refillable Kidde 210 professional extinguisher with a metal valve, complete with a mounting hook, wall sticker and an inspection tag. It's smaller than the white one, but it's of higher build quality.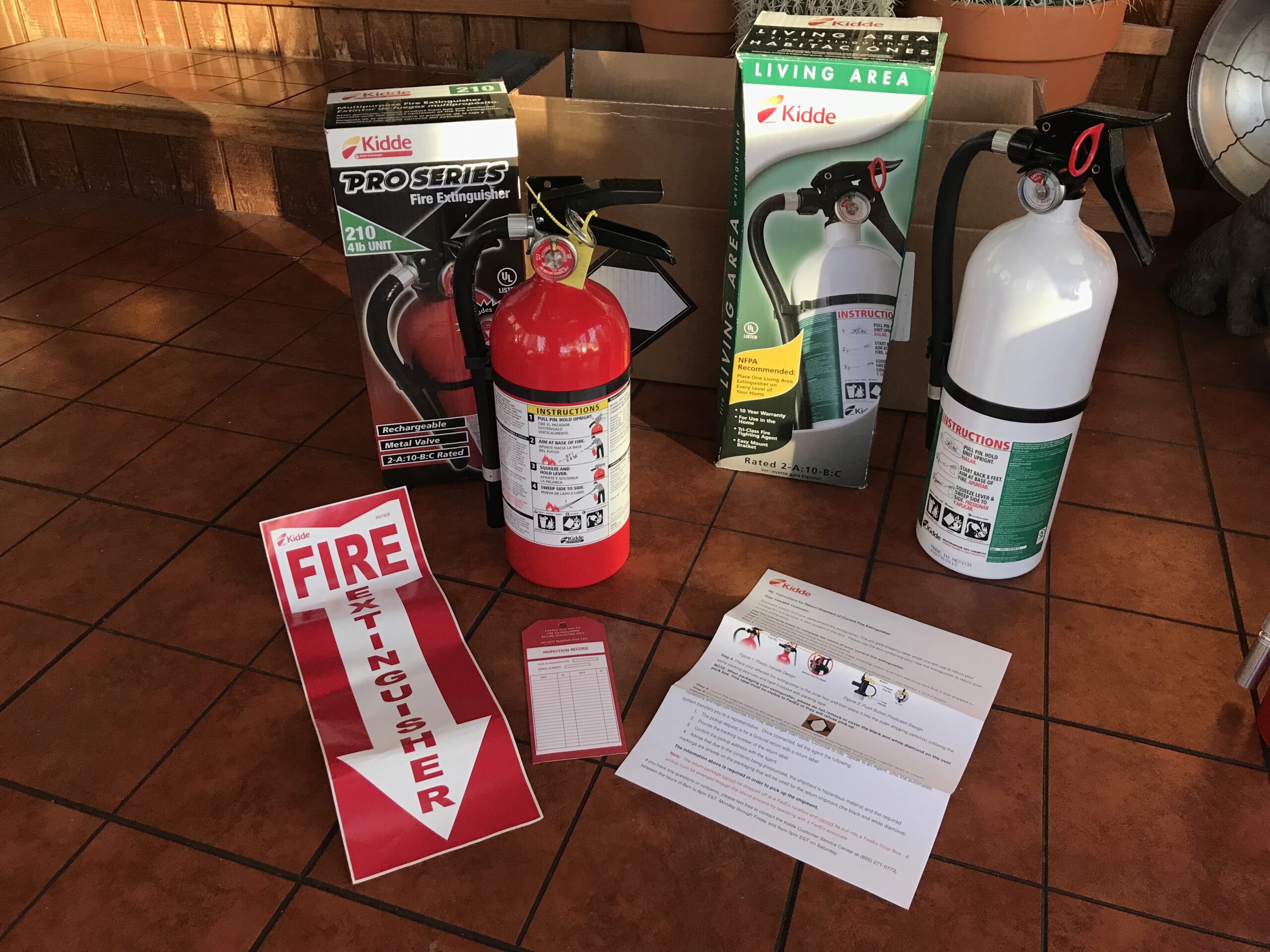 Inside the box was a return shipping label and instructions to send the old one back. Quite some hoops to jump through.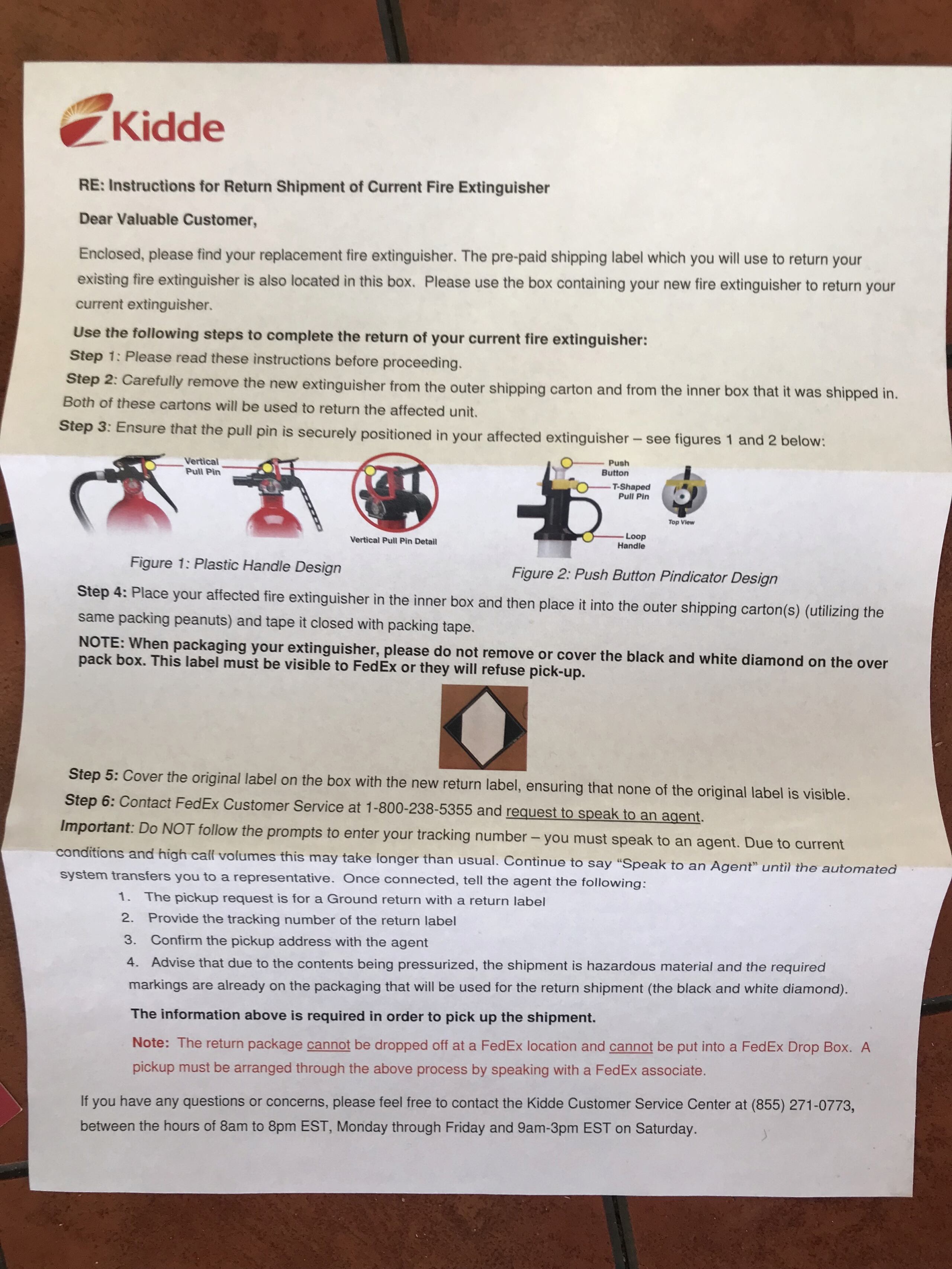 I originally bought that white Kidde extinguisher to replace this one about 12 years ago: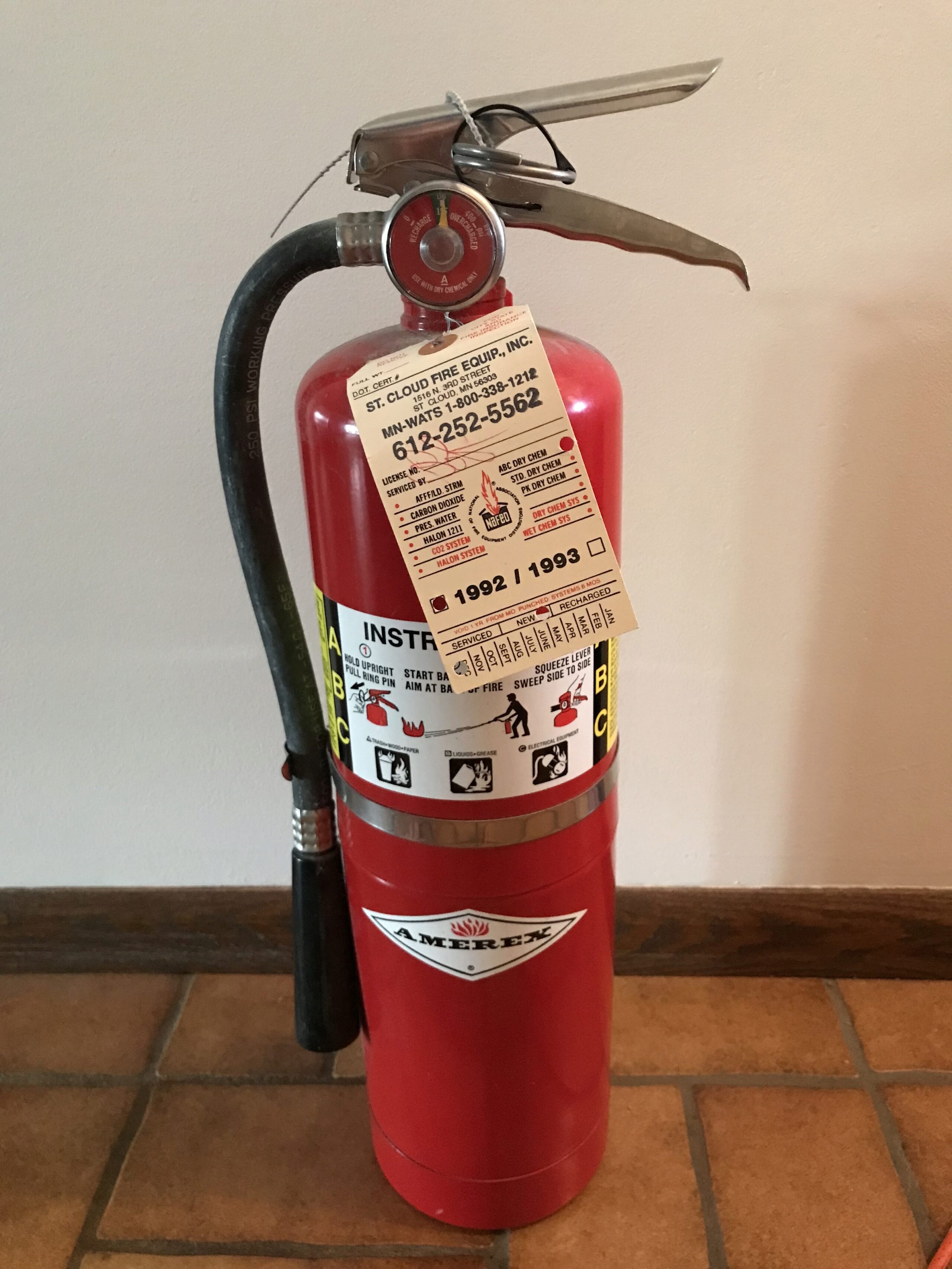 I still have that old 10lb Amerex extinguisher, it still shows in the green. I wouldn't be surprised if it still works. For years, I have planned to find a place in town here to have it emptied, refilled and re-certified. Being a larger 10lb unit, it would be a good one to have hanging in the garage.
Despite the recall last being updated in 2017, they are still honoring it. Check if you have one.
_________________
-Jacob
Rules
|
FAQ
|
Contact the Admin
|
Donate
|
Suggest a Feature

While I was working at Caterpillar, I was the 1st shift Safety Committeeman and one a year I went around with the local fireman (department) to check up on the Fire system at the plant.

We checked the Cordox system for operation and suppressant system to it.
Fire alarms, hoses, auto drop-down fire doors operation and the fire extinguishers.

The Fire Chief told me as long as the handheld extinguishers are in the green the handheld extinguishers will still work.
But he recommends if they are just in the green and getting close to the red, it better to replace them.

I asked him about the handheld extinguishers because of the ones I have at home.
And I wanted to know when was the best time to replace or recharge them?

I also asked him, where do I dispose of the bad handheld extinguishers, and he told me to stop by the Fire House and the will tak care of the old handheld extinguishers for me.

So, if you have a handheld extinguisher in the green, it's still good.
Now, if it is getting close to the red, better off to replace it.
The green area is telling you that it has enough charger to shout out the suppressant.
If it is close to the red, then you will not have enough charge to expelled all of the suppressant.

Part of my job as Safety Committeeman I had to also do firefighting training every three years along with our Maintenace personal. Like the plants 1st responders to a fire.

I like being Safety Committeeman and doing my job.
Bad part was when we had an all-employee meeting and at the end of the meeting was question and answer section.
I would raise my hand for a question and the Plant manager knew my by name.
Sometimes he would wait till almost the end of the question section to finally call on me.

Why? I usually had a question on a safety issue.
Example was:
Why were some of the metal fire doors removed next to the large doorways (with drop-down fire doors?)

Plant manager said that too many people were getting hurt when one person on one side of the door would open it and hit the person on the other side and the doors removed were the most with the accidents were happening.

I told the Plant manager those doors need to be there in case of a fire and should not be propped open either!
If there is a problem with not seeing a person on the other side of the door, maybe a small fireproof window (with wire mesh in the glass) could be cut into each of the fire doors?

Less than a month, all the doors were back, and small fire-resistant glass were installed in each door and no doors were propped open anymore!

That was one of my best safety notices.
I know many of the line supervisors hated me when I showed up for monthly safety inspections.

By the way, my actual hourly job was Quality Engineer -- cleaning, repairing, installing and maintaining inspection equipment.
So, I was able to roam through the entire plant always looking for safety violations while doing my Inspection work.


sosam117

Platinum Member





Posts

: 986


Join date

: 2016-03-23


Location

: Suburb of Chicago, Illinois



Similar topics
---
Permissions in this forum:
You
cannot
reply to topics in this forum