Cox Engine of The Month
March-2018
dckrsn's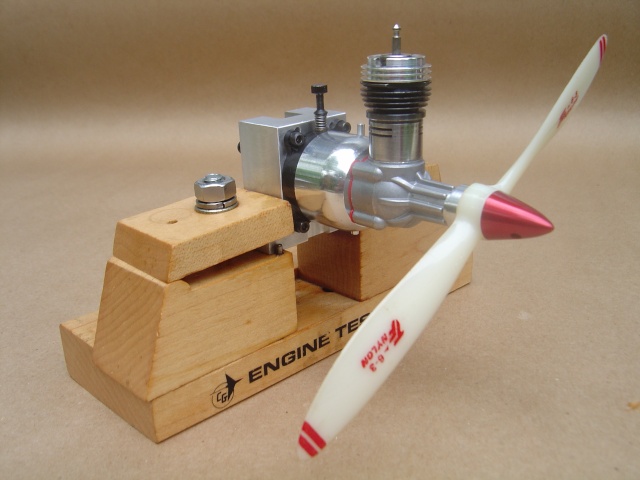 "Cast Case Diva" .049
---
PAST WINNERS

hello im new to this forum and glow engines in general, i've recently purchased a surestart engine and fuel but not a fuel tank.
i am thinking about making a fuel tank but dont understand how the fuel will enter the the engine, will it suck in on its own, have to be gravity fed, or pumped in?
Would a syringe with plunger be ok or with an elastic band on th plunger to pressurise it.
I have also seen film canister tanks i assume they need a vent hole to allow fuel to flow out but how dosent the fuel leak from the vent?
thanks luke
Beginner Poster





Posts

: 5


Join date

: 2012-08-20


Age

: 20


Location

: suffolk, uk



Diamond Member








Posts

: 2182


Join date

: 2011-10-09


Age

: 42


Location

: Neenah, WI



Only about a 60 sec run time though.
Thanks for responses, Would it be expected to have a fuel filter if so which one and where do I get it?
Beginner Poster





Posts

: 5


Join date

: 2012-08-20


Age

: 20


Location

: suffolk, uk



Welcome to CEF.
The starting instructions for the Surestart explain to open the needle and then use your finger to block the choke tube. Then hand turn the prop a couple of revolutions and the engine vacuum will pull fuel and prime the line. The height of the tank should be near the height of the engine centerline so it doesn't gravity flood, or so the engine doesn't have to work to pull the fuel uphill.
You can use a syringe until you get a tank. At least that will allow you to feed it while you do the break-in procedure.
Here is the engine manual:
http://coxengines.ca/files/049%20Surestart.pdf
Moderator




Posts

: 10493


Join date

: 2011-08-10


Age

: 61


Location

: South Carolina, USA



Welcome to the site Luke. The vent on the assembled tank it placed upright, or , on the top of the tank stopper so fuel does not leak out.
I like the clear Sullivan Flextanks as opposed to the opaque white style. that way, as you bend your vent tube during construction, you can see where it is supposed to be placed at the top of the tank skin. Also the clear tanks allow you to see the fuel level easier when it is stuffed down inside a plane.
The Sullivan tanks come with instructions for assembly, where to place the vent, the bend in the brass tubing needed, ect.
http://www.sullivanproducts.com/Fueltanks1Content.htm
At the bottom of the page there Luke, you will see the Flextank slant type and you can see where the vent tube needs to bend up into the molded bubble on the top of tank. I use the clear Flextanks and reccommend them to everyone. They are easier on you all the way around, from construction to use.
High Tech Balsa Basher





Posts

: 1832


Join date

: 2011-08-11


Age

: 51


Location

: The ragged end of the Universe.





Similar topics
---
Permissions in this forum:
You
cannot
reply to topics in this forum