Cox Engine of The Month
March-2018
dckrsn's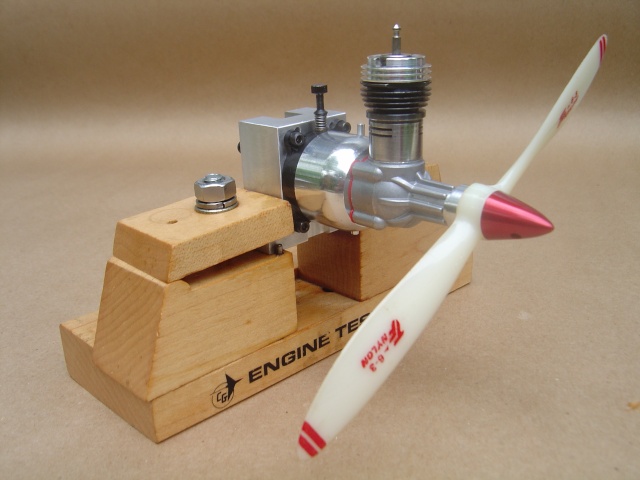 "Cast Case Diva" .049
---
PAST WINNERS

Can someone please tell me how to add my You Tube Channel info to my profile?

Thank you,

Bob
fit90 wrote:Can someone please tell me how to add my You Tube Channel info to my profile?

Thank you,

Bob
Go to your Youtube channel page and copy the URL.
Click "Profile" at the top of this forum page. On the information tab, go down to Contact Field and paste the URL into the Youtube box.
How do I get the URL to my "mychannel" page in You Tube"?
fit90 wrote:How do I get the URL to my "mychannel" page in You Tube"?
Open a new browser tab and open YouTube
Click on your name at the top right
Click on "My Channel" and wait for the page to load
Click once in the address bar at the top of your browser to highlight the text
Right click on the highlighted text and select "Copy"
Go back to the Cox forum page with your Profile/Information page and locate the YouTube text box
Right click and Paste the URL in the YouTube box
Click "Save" at the bottom of the page form
I was afraid you would say that. My computer does something to the addresses that won't let me copy them.

Thank you for the help and info. It looks like I need to do a little learning about my computer.

Much appreciated,

Bob
I finally gave up and wrote the URL on paper then manually typed it in on my profile. I should have just done that a long time ago.

Some times it is tough to be dumb and stubborn!

Bob
Next time you run into that, try highlighting the URL and press cntrl c to copy and cntrl v to paste. That frequently works when the cut and paste in the context menu won't work.
Thank you for your help Rusty. I finally got it figured out now. I was always opening YouTube as a second or third window and I can only copy/paste URL's from the primary window.

Now I know.

Thanks again,

Bob

---
Permissions in this forum:
You
cannot
reply to topics in this forum