Cox Engine of The Month
October-2018
Mudhen's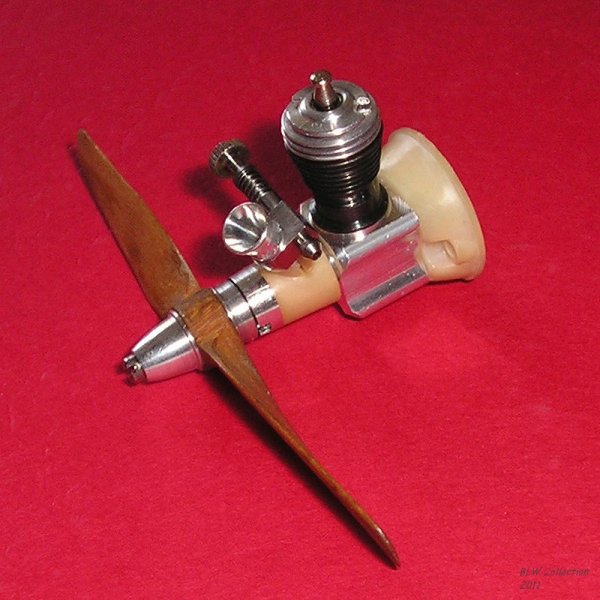 "Prototype T.D. .010 c.1960"
---
PAST WINNERS

I recently started the project of bringing my fathers thimble drome champion back to life. But have ran into a snag I can't find any information about the engine that is in it or fuel type to run. The only markings on the engine is CIE ( compression ignition engine ) so no glow plug so can I still use 1/2a Castro fuel. Also what is the ideal clearance for the piston and top of the cylinder which is adjustable by a screw in where a glow plug would usually sit.
Diamond Member





Posts

: 2965


Join date

: 2012-10-02


Location

: Ohio



The car you have is an A.C. Maxey Thimble Drome conversion. It pre-dates the powered Champion from Cox. "C.I.E." stands for Compression Ignition Engine. Maxey was a school teacher in Glendale Ca. that designed the diesel conversion for the car. For the sale of subscriptions to the Call-Bulletin newspaper one could either receive an engine with instructions for installation or a new car with the engine installed. I don't know about the clearance or fuel, but many here operate diesel engines that can steer you in the right direction.
Mud
Gold Member





Posts

: 394


Join date

: 2011-09-19



Harry.84 wrote:i put pictures of the car and engine in my personal gallery
Cool Pix. It looks complete and should be a fun restoration. Hopefully, you'll get it running.
Mud
Gold Member





Posts

: 394


Join date

: 2011-09-19



my dad was given the car as payment for cutting his neighbors grass about 35 years ago and it has sat unused since then but the engine still turns over smooth and it seems to have good compression the fuel line was brittle so needs to be replaced other than that i guess i need to find some fuel or from what i have been reading trying my luck and mixing my own hopefully it still runs after all these years. i was also wondering how many of these old diesels are out there


---
Permissions in this forum:
You
cannot
reply to topics in this forum