Cox Engine of The Month
February-2019
balogh's
"Black Lynx .049 with a Throttle, Exhaust Deflector and Nelson-Galbreath head set"
---
PAST WINNERS

Got a chance to put some more time on my Lazy Bee this past Saturday over at my Uncle's house. I also took along my arrow shaft/camera boom, and strapped it to the wing of my old pal.
I somehow left ALL of my other camera gear on the kitchen table, along with the servo wires that allow me to articulate the camera, so I just put in multiple flights with the little Key Fob camera manually twisted to different angles between trips.
I had a great time, but unfortunately, my cousin managed an inflight wing-removal with his slightly over-powered Hobbico Nexstar, followed by a javelin-style impact that buried it's engine to it's firewall. I figured at the time that it was just as well I DIDN'T have my regular cameras, though I sort of regret it now!
Anyhow, here are some video stills of the Bee making laps around my Uncle's place. Probably gonna swap out the P.A.W. .09 Diesel for a glow engine before too long...just for some variety.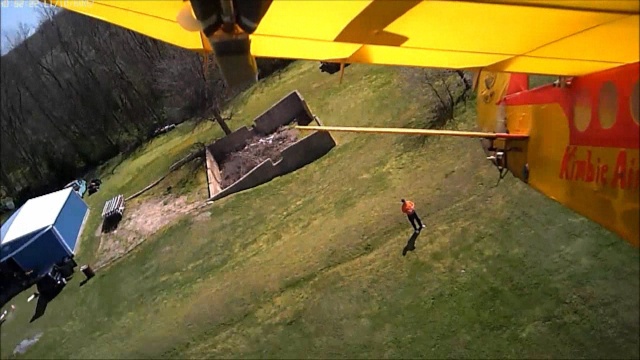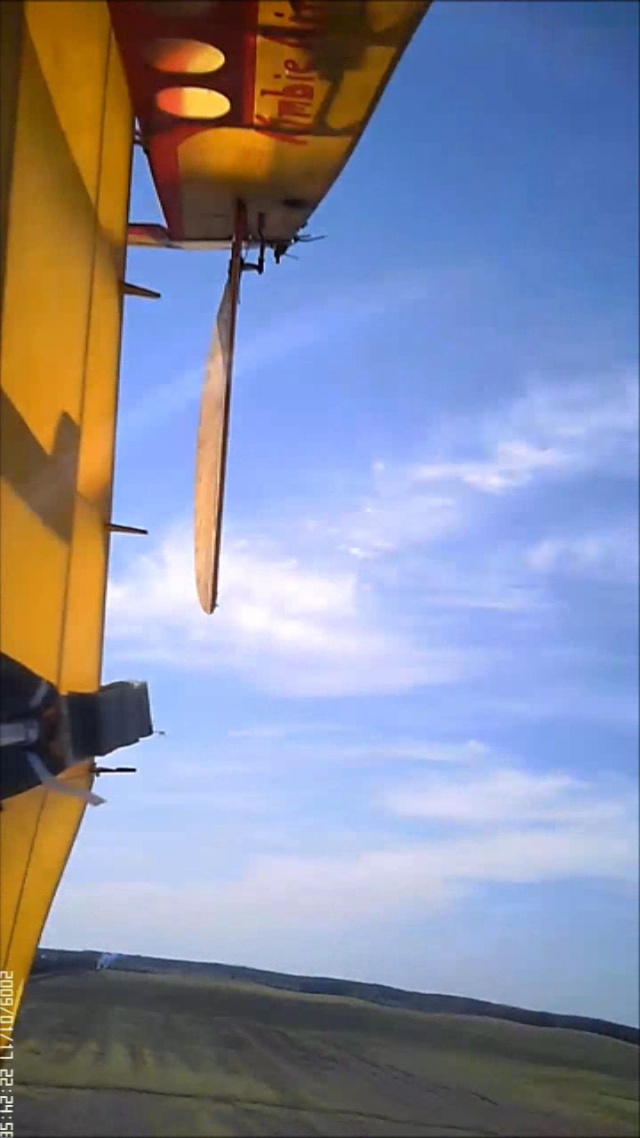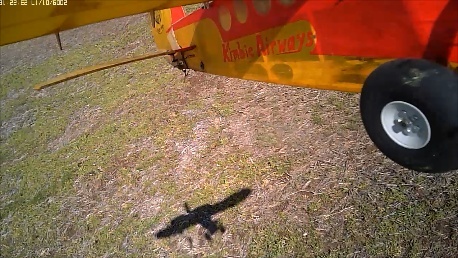 And so, Springtime IS here...sort of....
Kim,

Those are some great stills. You have a way with a camera.

Glad you got some flying time. I love spring! It's my favorite season.
Moderator






Posts

: 10189


Join date

: 2011-10-24


Age

: 44


Location

: Tuttle, OK



Good work Kimbie. I was wondering if anyone got to fly this weekend.
I had too much work around the yard to get away, but I might try to get out there tomorrow and try out my latest adjustments on the SS.
Moderator




Posts

: 10669


Join date

: 2011-08-10


Age

: 62


Location

: South Carolina, USA



Thanks guys. Sometimes, things work out. I was scheduled to work on Sunday, and so made my Illinois run on what turned out to be a really calm Saturday. When Sunday rolled around, it brought winds that made the big boys put away their toys, and had us mostly relegated to doing housekeeping in our offices and main hangar.

So, once in a while, Fate's timing shines on a guy !

Now, if only my cousin Bobby will put in some quality flight time on Wayne's Eaglet before he drops another roll of cash on a replacement for that monster he called his "Trainer" !!!
Finally crunched some video from last Saturday's flying...




Similar topics
---
Permissions in this forum:
You
cannot
reply to topics in this forum