Cox Engine of The Month
June-2018
Davenz13's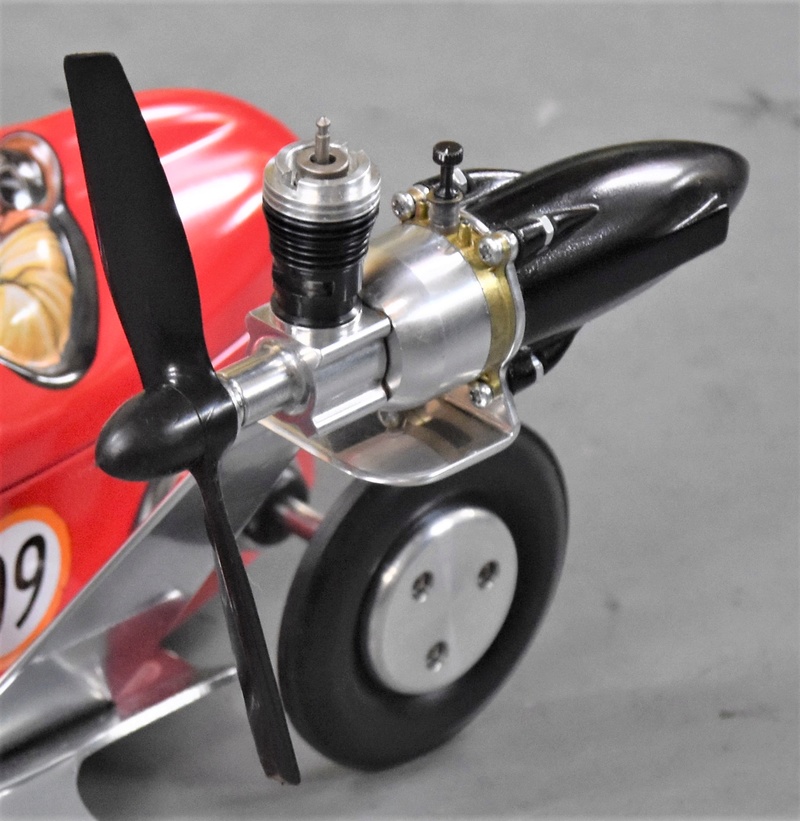 ".049 Bee"
---
PAST WINNERS

Spent the day with some fine pilots right here in OKC. It was a great learning experience for me. I managed to muster up some square inside and outside loops and performed my first genuine horizontal 8. I think with a bit of polishing I should be able to perform the beginner pattern for the Sept meet in Tulsa.

I took a squat in center circle and watched as the complete pattern was flown. It was great being able to see what it looked like from the pilots point of view.

Not only did I gain some valuable experience, but I walked away with a gallon of GMA 10/22 a NIB SIG Twister and an OS FP40.

The CL community has to be by far the most generous bunch of folks. Last time I was there I was only able to do inside loops and lazy eights so I guess they figured I was progressing enough to step up to the next level in aircraft.

I have a few videos to upload and will post them soon.

Ron


Cool, video entertainment, looking forward to it. I didn't get any today, had to mow and do the family thing... and fix my SS. Speaking of getting... well, anyway, I bet it's good to be home again.
Rusty
Video's of yesterday's events. None of me flying as I was the camera man. I flew with two accomplished fliers. Pretty humbling, but I learned a lot.

One of the video's is my Super Clown being flown properly. Sorry for the shoddy camera work as I was watching with my eyes and trying to hold the camera still at the same time.







Some chaps can make this look leisurely with a "laid back" relaxed stance. Far from the frenzy I could get into.

When the Super Clown was flying, about half way through the engine note changed and it seemed to speed up. But that could just be my PC!
Diamond Member





Posts

: 2425


Join date

: 2011-11-16


Age

: 63


Location

: England



It wasn't your PC. I am running a standard vent tank so as the head pressure depletes the engine runs leaner. The trick is to get it rich enough in the beginning so it doesn't go overlean at the end of the run. Usually the best part of the engine run is about a minute or so after launch.

Both those fliers have been doing this for decades. The guy flying my Clown is one of the best in the state.

Ron
Ron, do you know the name of the pilot? I'd be curious to know. The Fox is sounding good I'm glad to see it burning fuel. Ken
Top Poster





Posts

: 3028


Join date

: 2012-03-27


Location

: pennsylvania



Daryl McComb is flying the Cardinal and Larry Oakley is flying the clown and Tbird.
The first video is a really nice show. I've never seen a cloverleaf in real life.
Yeah that's Daryl. He was competing back in the 80's he flys mostly for fun now. He says he is no good anymore. Makes me laugh......

Edit: my mistake! That's Larry. He still competes locally.

If these guys teach you the moves, you should be in good hands.



Similar topics
---
Permissions in this forum:
You
cannot
reply to topics in this forum