Cox Engine of The Month
September-2023
balogh's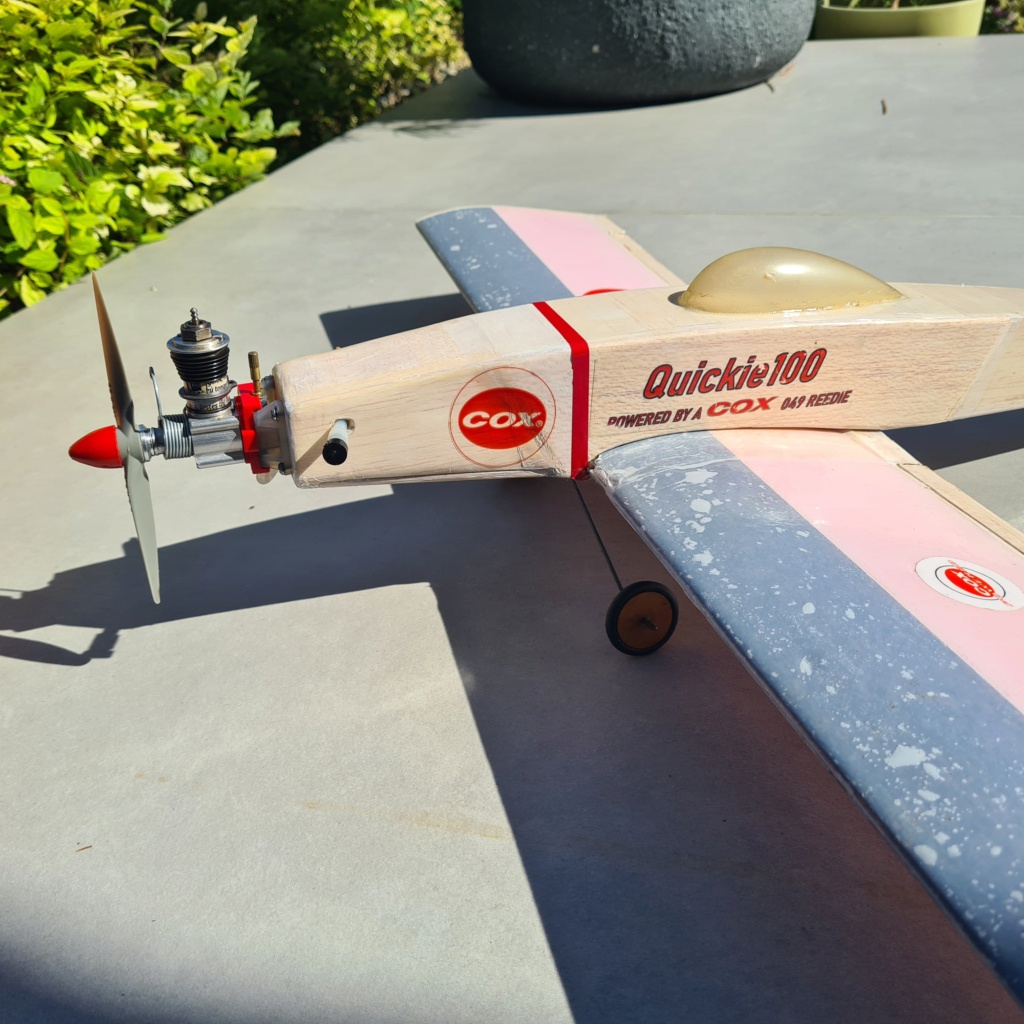 "Beefed up old stock 290 on my Quickie100 RC after plenty of airtime hours..."
---

---
PAST WINNERS
Has anyone out there built a coroplast model? What adhesives did you use? What did you do for hinges?

Jim

JPvelo

Diamond Member





Posts

: 1963


Join date

: 2011-12-02


Age

: 55


Location

: Phoenix



Yea.  I ruined a table too.  I used thin CA, and it ran out onto the table.  Cleanup stripped the finish on the table.  Incidentally Glad Cling Wrap resists CA, epoxy, PVA, celluloid...but it also pulled the finish on this table.  Yes, still in the doghouse.
Hinges can be just cutting out one side.  If you are using servos it is very flexible and limber enough.  
For control line you will be forced to limber it up more by removing some material from the side you leave intact, especially for winter flying.  I ended up putting in pin hinges with hot glue on the Man-Win I built.
Low temp, or multi-temp on low, hot glue works somewhat well.  High temp melts through, but can be useful for injecting into cavities (auto-holing, use a moist cloth to stop it) to make screw or bolt fastening possible.  Un-reinforced holes pull out very quickly.
Plastic airplanes build heavy, so they need to be big enough to have enough wing to reduce wing loading.  People here have cloned the baby ringmaster trainer in coroplast, but I have not heard a flight report.
Phil
RC stuff, lots of good tips.  Plastic planes can look like more than gutter downspouts and clunk forms.
http://www.spadtothebone.net/
This is the Man-Win.  I built, fly, repeatedly crashed, and fly this some more.  It has pin hinges now because winter flying does not allow elevator control on lines.  However pin hinges allow so much elevator movement it stalls the wing and makes maneuvering not happen.  It will do inside loops, outside loops, horizontal and vertical 8's...but only if you are very light on the controls.  Put a stunt tank on it.
http://www.balsabeavers.com/newcomers/manwin/manwin.htm

pkrankow

Top Poster





Posts

: 3025


Join date

: 2012-10-02


Location

: Ohio




duke.johnson

Diamond Member





Posts

: 1734


Join date

: 2012-11-05


Age

: 52


Location

: Rochester, Washington



I like that ringmaster, I want to make a glow version. Did you use epoxy to attach the firewall?
Jim

JPvelo

Diamond Member





Posts

: 1963


Join date

: 2011-12-02


Age

: 55


Location

: Phoenix



No, I used CA for everything. Most say to use a 'hot' hot glue gun. Read that SPAD website, it will help tons. If it were we, I'd sandwich and through bolt the motor mount for strength. Whatever way you glue, clean the surfaces with one of the methods on the SPAD website.

duke.johnson

Diamond Member





Posts

: 1734


Join date

: 2012-11-05


Age

: 52


Location

: Rochester, Washington



---
Permissions in this forum:
You
cannot
reply to topics in this forum