Cox Engine of The Month
September-2023
balogh's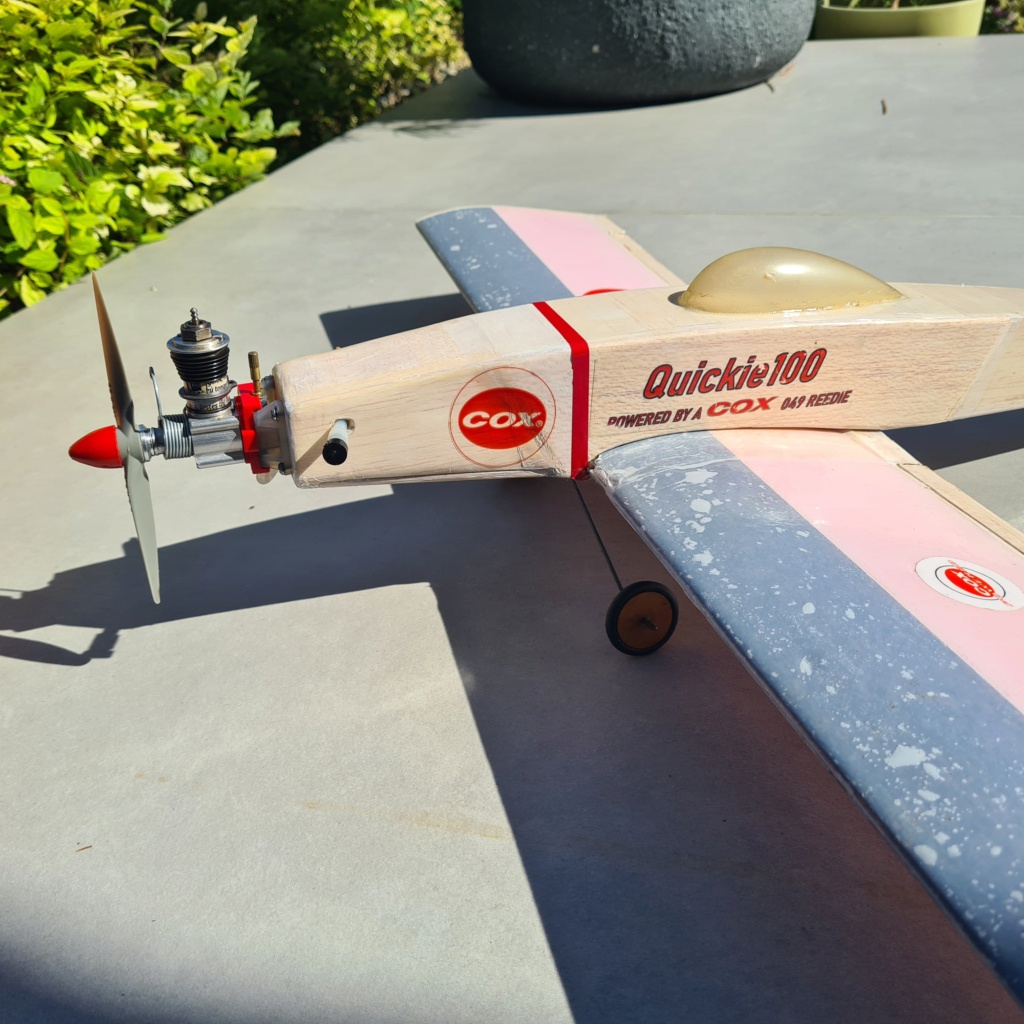 "Beefed up old stock 290 on my Quickie100 RC after plenty of airtime hours..."
---

---
PAST WINNERS
is this the good or bad or ugly  

 could not find a break down of this engine never seen the reed put in like this , only the G clip is this a good set up or not ? I could 'nt get it to stay running the other day like it was not getting fuel. has a nylon reed, plastic tank  was not leaking fuel but there was no tank gasket?  
 I have some metal and mylar reed what works best ? thanks Eric  

getback

Top Poster










Posts

: 9730


Join date

: 2013-01-18


Age

: 66


Location

: julian , NC



There is a plastic reed retainer instead of a g-clip. That is fine. The reed appears to be 90 degrees from ideal, but they float so probably don't stay in the same place. (no big deal)

There might be no gasket as the plastic retainer will act as a gasket. (Not recommended, but allows for a more stuffed case. It works if the case is lapped and the tank is smooth.)

There might be a gasket between the case and plastic retainer (I believe this is considered "normal")

There might be a gasket on either side of the plastic retainer (I believe this is an extra gasket, but also considered "normal")

Phil

pkrankow

Top Poster





Posts

: 3025


Join date

: 2012-10-02


Location

: Ohio



Nothing unusual just a later version. I think around 88-90 is when they switched to that style of reed retainer.

Personally I like the look of the older clip style, but like the functionality of the newer one. The "G" clip has a tendency to impede free floating of the reed whereas the newer style allows 360 degree rotation.

As Phil mentioned gasket is not needed if case is flat, but from new it could come with or without.

Ron

Cribbs74

Moderator









Posts

: 11887


Join date

: 2011-10-24


Age

: 49


Location

: Tuttle, OK



I think they run best with that type of reed retainer. Make sure the o ring on your venturi is in good shape. It might have an air leak. Try some gaskets between the reed retainer and the tank and crankcase. And I would cut the tip of the pickup tube at an angle too.

Rusty

RknRusty

Rest In Peace





Posts

: 10869


Join date

: 2011-08-10


Age

: 67


Location

: South Carolina, USA



Similar topics
---
Permissions in this forum:
You
cannot
reply to topics in this forum