Cox Engine of The Month
September-2018
Davenz13's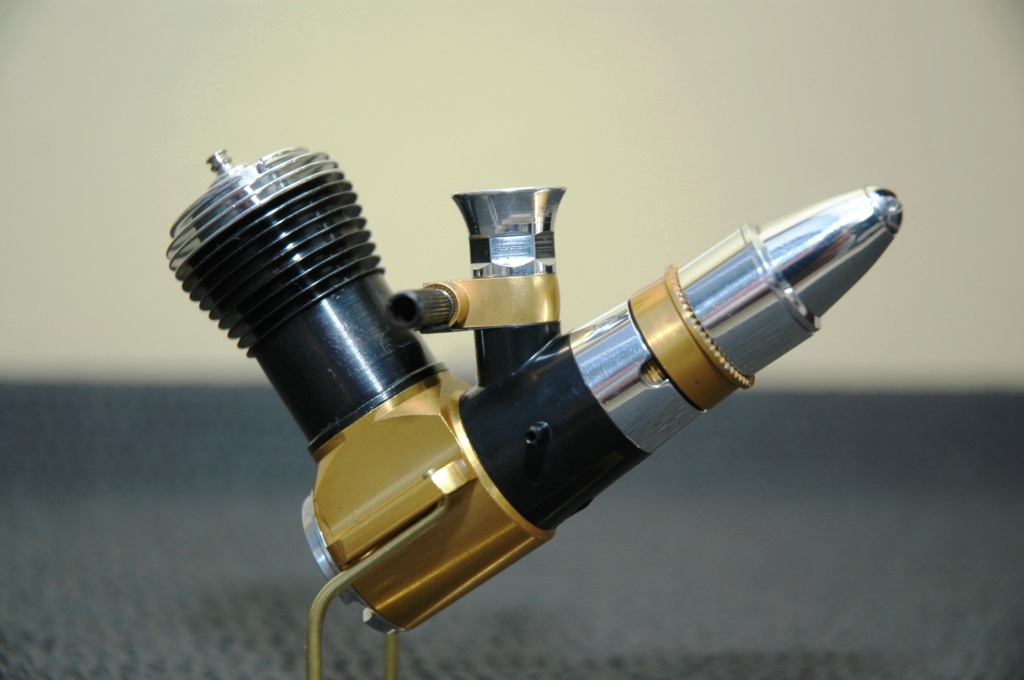 "Cox Special MKII .15"
---
PAST WINNERS
Page 3 of 3 •

1, 2, 3

1/2A Nut wrote:Dumas uses 1/8in solid steel drive lines, 1in prop with 1in pitch so at .062in you are pushing it. When the flex cable winds up under load you have to make sure the raps are going the right direction to tighten as the prop loads up the line. A cut down Octura 27mm x 1.4in pitch to 24mm dia may keep the cable from breaking. 2mm wire drives can handle 70 to 100w tops you're at 1.6mm If you use a reed engine you maybe ok should be about 65w given a TD can do up to 80w.
Thanks for that info! Yes.. the .062" cable-twist is in the correct direction.. so it shouldn't bind inside the tube. I also really enjoyed reading the 1/2A boat thread over on RC Universe. Lots of great tips there!
I have the Dumas H5-2306 running hardware kit.. but I wanted something lighter in weight. I'll also be using the "Ace-style" venturi throttle on the engine. Not sure how I'm going to connect the cable fittings yet. A small collet assembly would be great on the engine-side.. and would allow for replacing a broken cable. Octura makes a coupler for 1/8" shaft with .062" collet for music-wire. A 5-40 screw has an approx. dia. of .123" so I guess that would be the one to get.
I'm still unsure of how the entire drive-line "mass" will affect a throttled engine. I will use a flywheel of some kind, to facilitate starting the engine.. but I don't know
if
or..
how much
rotational/inertial mass is needed to keep the engine running. Where I will have throttle control.. the concerns of over-revving can be dismissed. I do enjoy the challenges associated with trying something different.
Top Poster





Posts

: 6031


Join date

: 2013-07-17


Age

: 58


Location

: N. Smithfield, Rhode Island



When the boat hops out of the water or at least when the prop does you need that rotating (balanced) mass to protect the engine. You will have to make sure your engine is lined up best you can with the driveline and coupler to avoid excessive wear on the crank case.

Also so make sure you have a thrust washer between the engine prop plate and crankcase.
Diamond Member





Posts

: 1891


Join date

: 2013-10-20


Age

: 55


Location

: Brad in Texas



Diamond Member





Posts

: 1214


Join date

: 2013-03-19


Age

: 52


Location

: Normandy, France



Loved your set-up roddie. While maybe not 100% accurate for thrust it sure provides a basis for comparitive measurements of propeller size and pitch tests.
Seemed good to hear once again that familiar New England accent. After nearly 60 years out of that enviroment (NH) people still ask me what part of NE I'm from. We don't sound funny roddie, other people do.


Bob
Top Poster





Posts

: 3050


Join date

: 2014-08-18


Location

: West Virginia



Page 3 of 3 •

1, 2, 3


Similar topics
---
Permissions in this forum:
You
cannot
reply to topics in this forum