Cox Engine of The Month
September-2023
balogh's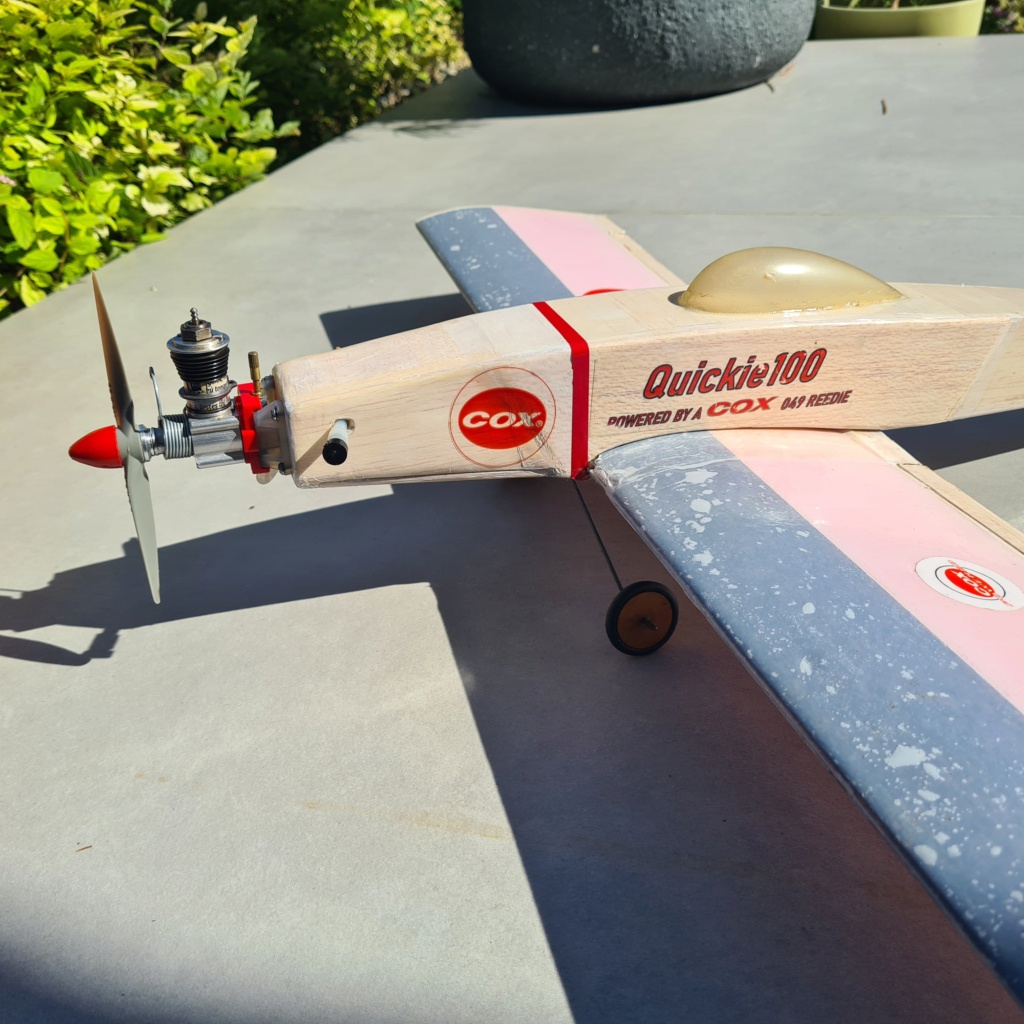 "Beefed up old stock 290 on my Quickie100 RC after plenty of airtime hours..."
---

---
PAST WINNERS
amazon.ca has these simple rubber band kits made by guillows that areunder 10.00 dollars and are still made of balsa. I remember bugging my mother to buy these at the local convenience store for brobably about 25 to 50 cents you could assemble them in know time and have hours of long distance flites.one is about 7.00 and one is about 9.00 the others are about 30.00 way to expensive. I remember mine being held together with lots of scotch tape from crashes and being 7or8 i thought it was a quick fix at the time no patience for glue!maybe all order a cheap one and visit memorie lane!

craig bernard

Gold Member





Posts

: 155


Join date

: 2013-11-09


Age

: 62


Location

: penetanguishene,ontario canada



Ouch! Amazon.com lists them as a small fortune too.

Your local craft store probably has them at 1/2 the price without shipping. (hobby lobby) and my not so local hobby shop has them for even less in a fancy cardboard display like the corner drug store had growing up...but not anywhere close to $.25 each...

I remember making twin and triple motor versions by joining the wings together, using a toothpick and string to hold the motors and start them at the same time...some pretty impressive flights.

I enjoy these with my daughter in the yard during good weather.

Phil

pkrankow

Top Poster





Posts

: 3025


Join date

: 2012-10-02


Location

: Ohio



As a cheap toy, this was my favorite when I was little. I had many, most ended up in trees or breaking. I've got one hanging on my wall currently. Last time I flew it, it did a full loop through two power lines running across my yard and then proceeded to land perfectly on the little wheels they provide with it. It was certainly a sight and a joy to see. As said, hobby lobby and most hobby shops sell them much cheaper than $10. The one I've got now was from the dollar store. And that's what I paid. So maybe try looking there even.

G.O. Stang

Gold Member





Posts

: 317


Join date

: 2013-05-20


Age

: 29


Location

: Brenham, Tx



---
Permissions in this forum:
You
cannot
reply to topics in this forum