Cox Engine of The Month
September-2023
balogh's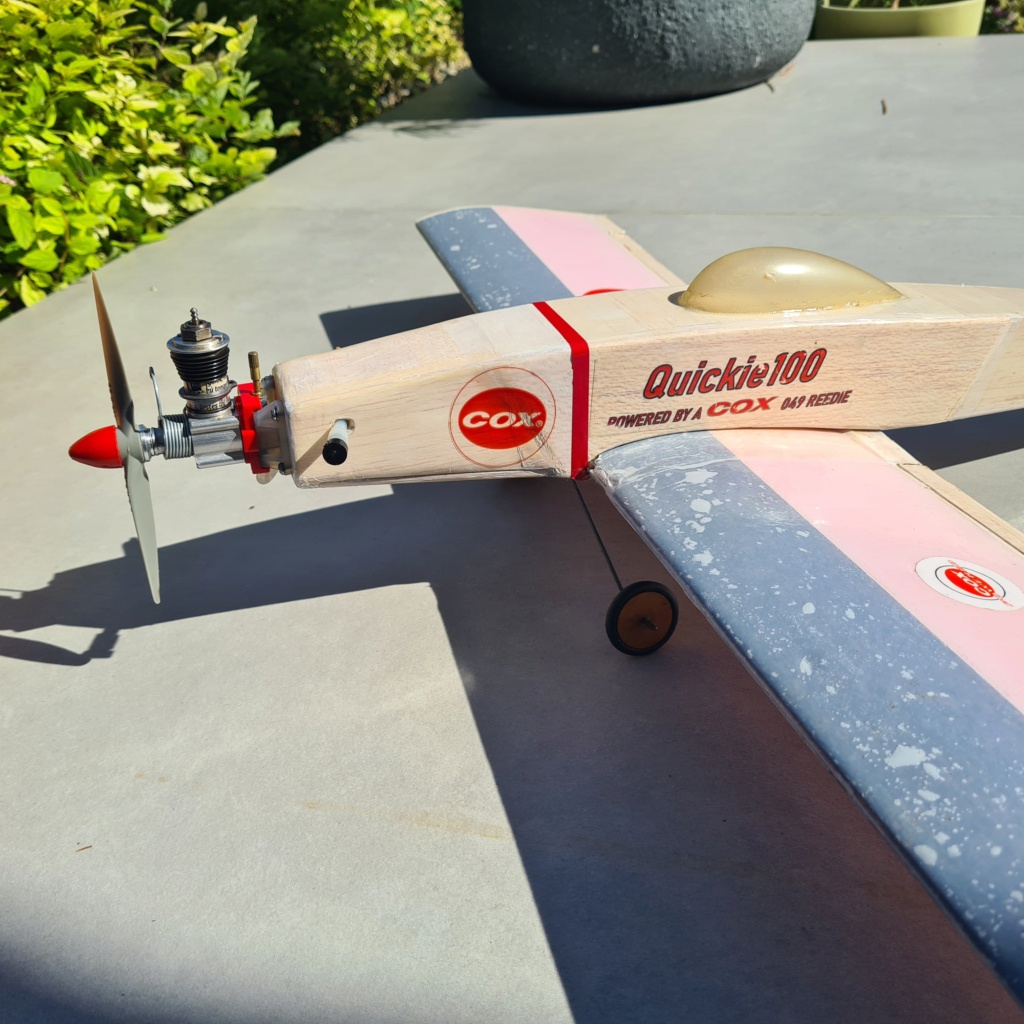 "Beefed up old stock 290 on my Quickie100 RC after plenty of airtime hours..."
---

---
PAST WINNERS
As the title says, I'm about to use microballoons for the first time mixed with epoxy. This will be for fillets at the wing and stab roots as well as the cheek block. I want to know anything y'all can tell me to get it right.

I put this in a new thread rather than the Yak-9 thread hoping more people will see it. After this, I'll be ready to shoot the paint.
Thanks.
Rusty

RknRusty

Rest In Peace





Posts

: 10869


Join date

: 2011-08-10


Age

: 67


Location

: South Carolina, USA



Microballons are weird. They do not thicken epoxy like fiber does. A seemingly small batch of epoxy will absorb a rather serious volume of microballoons and remain, well, liquid and remarkably fluid.

So: start with your parts tacked in with CA or something so movement is the last thing on your mind. Mix up a tiny batch of slow epoxy, and start adding and mixing until you get where you are going: a pliable paste that stays put.

If you make too small of a batch then you can always make another and as long as the first batch is still in the "green" phase you can just apply and keep going.

Phil





pkrankow

Top Poster





Posts

: 3025


Join date

: 2012-10-02


Location

: Ohio



Those little dudes are so light and handy. Do not breathe them in! If they are the same things that were produced a while back, they are not to be inhaled. I think they used to be phenolic dust. I use cotton flock for reinforcements and filler bulk-up. The micro-balloons I had a long time ago, poured like water, which was very strange, for a powder. Hard as a rock, too.

GUS THE I.A.

Gold Member





Posts

: 359


Join date

: 2012-08-15


Location

: Wichita, Kansas



good advice Phil.  most of my advice has been using baking soda instead of microballons. it gives a little more pasty mix and I usually end up spreading the mix with my index figure. be sure to wear rubber-latex gloves.
happydad 

happydad

Rest In Peace





Posts

: 1592


Join date

: 2012-05-28


Age

: 78


Location

: Escondido, CA



I've used them a couple of times now. I didn't make a paste, I thickened it to the point the fillets will "settle" but not run. I use an old top flite round tip prop to shape the fillets. Hope this helps.

Jim

JPvelo

Diamond Member





Posts

: 1963


Join date

: 2011-12-02


Age

: 55


Location

: Phoenix



Thanks dudes, that's all I needed to hear. About inhaling them... yeah, I think mine are glass. Yeoww.

Did anyone read the SH thread where someone smashed a car window and swiped a baggie full of microballoons from the front seat. I wonder if the ER had ever seen a sinus full of glass like that. That's too far bad to say it served the criminal right.
Rusty

RknRusty

Rest In Peace





Posts

: 10869


Join date

: 2011-08-10


Age

: 67


Location

: South Carolina, USA



---
Permissions in this forum:
You
cannot
reply to topics in this forum