Cox Engine of The Month
March-2018
dckrsn's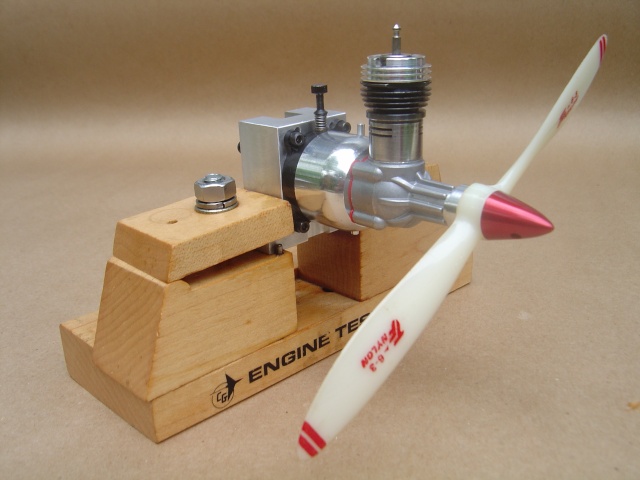 "Cast Case Diva" .049
---
PAST WINNERS

I picked these up in an estate sale, I know regular airplane motors like O.S and Saito, but I know nothing about these little ones, They came with all the stuff I bought and I thought it would be easier to sell here then trying to piece it out on flea-bay.

Pictures are in my gallery, not sure how to add them to my ad??

I realize that I am a new user here but please check out my ebay user feedback 100% under the same user name "kcclassic-auto" or on the helicopter forum Runryder.com user name "classic" You are welcome to send me messages there to confirm who I am.  I have bought and sold hundereds of items, some for 1000s of dollars with 100% positive feedback.

there are 12 cox motors all turn over fine and have good compression, one of them is ruff looking the others are pretty nice!
I really have no idea what this collection is worth so I am interested in taking offers, I would like to get at least 250 shipped in the states for everything but I am open to offers!
My cell is 816-682-7445
thanks for looking!
Chris
Last edited by kcclassic-auto on Sat May 10, 2014 10:15 pm; edited 2 times in total (Reason for editing : sold)
A listing of the individual engines and their displacements will get more responses.

Remember on our forum members are very knowledgeable about engines and their realistic values.

Where are you located?

SD
Top Poster





Posts

: 3552


Join date

: 2011-08-13


Location

: Washington (state)



_________________
-Jacob
Rules
|
FAQ
|
Contact the Admin
|
Donate
|
Suggest a Feature

Administrator




Posts

: 4548


Join date

: 2010-07-27


Location

: Roseville, Minnesota



I am located in Lawrence Ks, and I am not sure what sizes all the motors are, there are several 010 or 020 sized, some 049s, But if there is a particular motor that someone wants a closer pic of, please just ask!  I will be glad to take it.
Thanks for providing a link to the pictures for me! 
Last edited by kcclassic-auto on Thu Mar 13, 2014 10:18 pm; edited 1 time in total (Reason for editing : better clarifacation)
Moderator






Posts

: 9643


Join date

: 2011-10-24


Age

: 44


Location

: Tuttle, OK



I'll try my best to list off what I see.
•Kavan Black Widow tank extender
•what appears to be a .049 piston reset tool
•1 driveplate
•4 .049/.051 wrenches
•2 sets of cox stickers
•what is probably a 4x5 prop.
•Late 60s early 70s Babe Bee
•early 70s Black Widow
•early Babe Bee with car throttle assembly
•Texaco Jr.
•TD .051 on a beam mount
•2 red tank Pee Wee .020s
•191 series product engine
•QZ (Quiet Zone) or Babe Bee with muffler
•Golden Bee .049
•aluminum spinner and maybe an APC prop (not sure)
•Pee Wee .020
•TD .020
•2 .049 overhaul kits
•4 standard 325 heads
•1 .049 needle valve
•1 snap starter
_________________
-Jacob
Rules
|
FAQ
|
Contact the Admin
|
Donate
|
Suggest a Feature

Administrator




Posts

: 4548


Join date

: 2010-07-27


Location

: Roseville, Minnesota



 Thank you Jacob!
I did add more close up pics to my gallery
hi there, do you still have this collection and all the bits in the pics for sale? and are you willing to ship these to New Zealand. if so i would be very keen to talk with you, if it is still avilable and your interested in talking please leave your contact details and a good time for me to call you, i will work out the time zone differance, and i shall give you a call
Beginner Poster





Posts

: 5


Join date

: 2014-04-25


Age

: 39


Location

: New Zealand



i will make a standing offer of US$300 if your interested please leave either phone number/email address i am unable to leave my contact/email address yet because i am a new member.


if you have an offer im still open to negotiate poisibly a higher price

sincerely Dwayne
Beginner Poster





Posts

: 5


Join date

: 2014-04-25


Age

: 39


Location

: New Zealand



Sold! Thanks Cox engine forum! 

---
Permissions in this forum:
You
cannot
reply to topics in this forum