Cox Engine of The Month
May-2019
Tee Bee's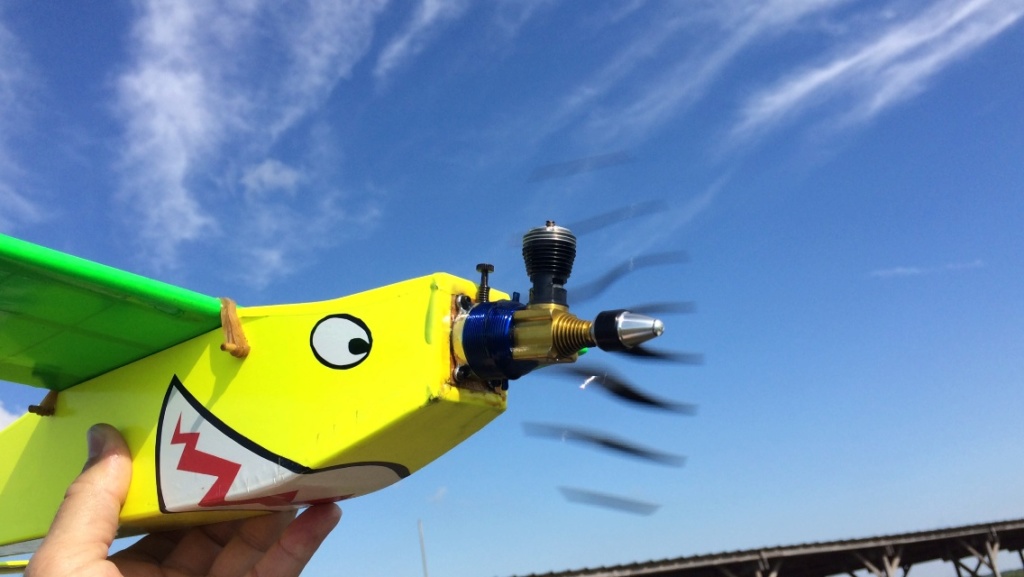 "This RR1 was restored for all the right reasons"
---
PAST WINNERS

Has anyone here other than me received a solicitation through their YouTube messages, from "ScaleLab" concerning MCN's (Multi-Channel Networks)? I received the message as an alert in my regular email which is linked to YouTube... from a "Laura Garton" of scalelab.com
I assume that this message was sent as a
mass-mailing
to many/all(?) YouTube subscribers... and that I was not singled-out. Possibly it came about through one of the channels I subscribe "to".. I don't know.
I "do" have my original Piano composition vid posted on YouTube... which an MCN could provide greater visibility to... so maybe it's worth checking out in that capacity.
Here's a copy of what I received...
To:RoddieRI
Hi,
My name is Laura Garton and I work at ScaleLab (
www.scalelab.com),
a multi-channel network on YouTube. You probably know a bit about MCN's, but if not, read on and I'll explain.
ScaleLab has a team of 20+ YouTube experts who can improve your channel and increase your views and subscribers.
We also do a lot more, like:
- giving you access to high-paying ad revenue deals from brands/sponsors.
- providing production financing on numerous projects. Our executive team has produced hundreds of hours of TV and web programming for National Geographic, Travel Channel, Fox, Sky Channel, ABC Family and others.
- helping you connect and collaborate with hundreds of other like-minded channels.
But wait, here's the best part...
ScaleLab is the only MCN that doesn't have lock-in contracts. That means that if you're not blown away by how your channel is growing, you can simply leave. At any time, for any reason.
In other words, there's no risk when you join ScaleLab. And did I mention that it's free to join?
Thanks a lot for reading this far. I really appreciate your time.
If this sounds interesting, please check out our website (
www.scalelab.com).
It's easy to sign up there. Or, you can call me personally at +1 (310) 526-7524. I'll be happy to answer any questions you have!
Best,
Laura Garton
ScaleLab
(310) 526-7524
Top Poster





Posts

: 6437


Join date

: 2013-07-17


Age

: 59


Location

: N. Smithfield, Rhode Island



Nothing like that, but my anti-spam folder stays pretty busy. I don't always look closely before I dump it.
Rusty
Moderator




Posts

: 10740


Join date

: 2011-08-10


Age

: 63


Location

: South Carolina, USA



Top Poster









Posts

: 3417


Join date

: 2011-08-17


Age

: 21


Location

: Columbia, SC



Thanks for scoping that out Matt. Where I don't "sell" anything... IDK how I would benefit from it... unless my music got some recognition that turned into profits. Then I suppose they would want a piece of that action... (I'm dreaming  
 )
Top Poster





Posts

: 6437


Join date

: 2013-07-17


Age

: 59


Location

: N. Smithfield, Rhode Island





Similar topics
---
Permissions in this forum:
You
cannot
reply to topics in this forum