Cox Engine of The Month
March-2019
Jason_WI's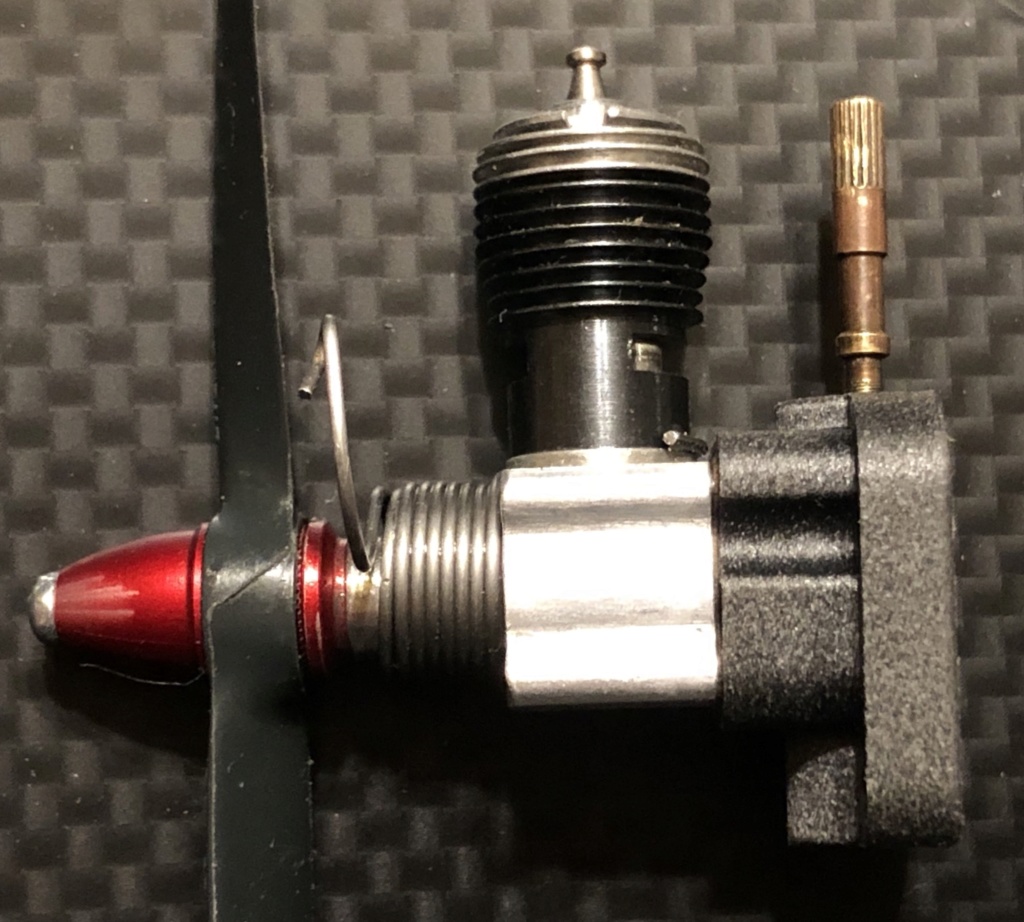 "Cox Pee Wee .020 with 3D printed horseshoe backplate"
More info on this engine!
---
PAST WINNERS

im looking, and have been for a while now, for one .010 cox, runner, was also wanting .020, but have just managed to get one via ebay, there is plenty on ebay but the bidding can quickly get out of hand, any help via this forum would be very much appreciated.
both of this engines are very hard to come by in my country, New Zealand.
also advise on the 020 i just perchased would be great i dont have the engine yet, its on its way, the pictures seem to paint a good picture, it is the pee wee .20 with alloy tank no snap starter it has a prop and spinner looks to be in good nick going by the pics. i payed US$39.99, NZ$46.67
is this a good price?
thanks very much Dwayne
Beginner Poster





Posts

: 5


Join date

: 2014-04-25


Age

: 40


Location

: New Zealand



Dwaynee. Hope you had a good ANZAC Day today. Cetainly a great time to reflect and remember the sacrifices made by our forebears.
Your NZ exchange rate stinks, although better now than a while ago. I though we had it bad here in OZ. $39.99US is ok but the engine will want to be pretty good. Sounds like it is by your description. I have 3, all off ebay, and paid signifcantly less than that a couple of years ago.
I don't have any experience flying the Pee Wee but they are about the same to handle as a Babe Bee. No real tricks required.
As for the Tee Dee .010, don't hold your breath. The prices, as I'm sure you've seen, are getting pretty ridiculous. My disposable income certainly won't allow one in my household.

Oldenginerod.
Diamond Member





Posts

: 2401


Join date

: 2012-06-15


Age

: 56


Location

: Victoria, Australia



i did have a good anzac day thanks, i made it to the dawn parade as i do every year, my great grandfather served in the great war, and my grandfather on the other side served in the home gaurd when he was a teenager. back on topic yes im looking forward to getting the 020, it has a long ways to come all the way from connecticut USA! i trust i will be a good one the seller has 100% feedback on his sales, the 010 on the other hand well what do i say im thinking i might just have to bite the bullet its more than likely going to be an investment. at any rate.
and there is a fine line between my wants and needs, when it comes to the coxs and my childhood memorys there is one guy on here selling a nice collection of engines and parts, no 010 though, but some nice 020s that im very keen on and properly will buy he still has them. anyway thanks very much for your reply
regards Dwayne
Beginner Poster





Posts

: 5


Join date

: 2014-04-25


Age

: 40


Location

: New Zealand





Similar topics
---
Permissions in this forum:
You
cannot
reply to topics in this forum