Cox Engine of The Month
March-2019
Jason_WI's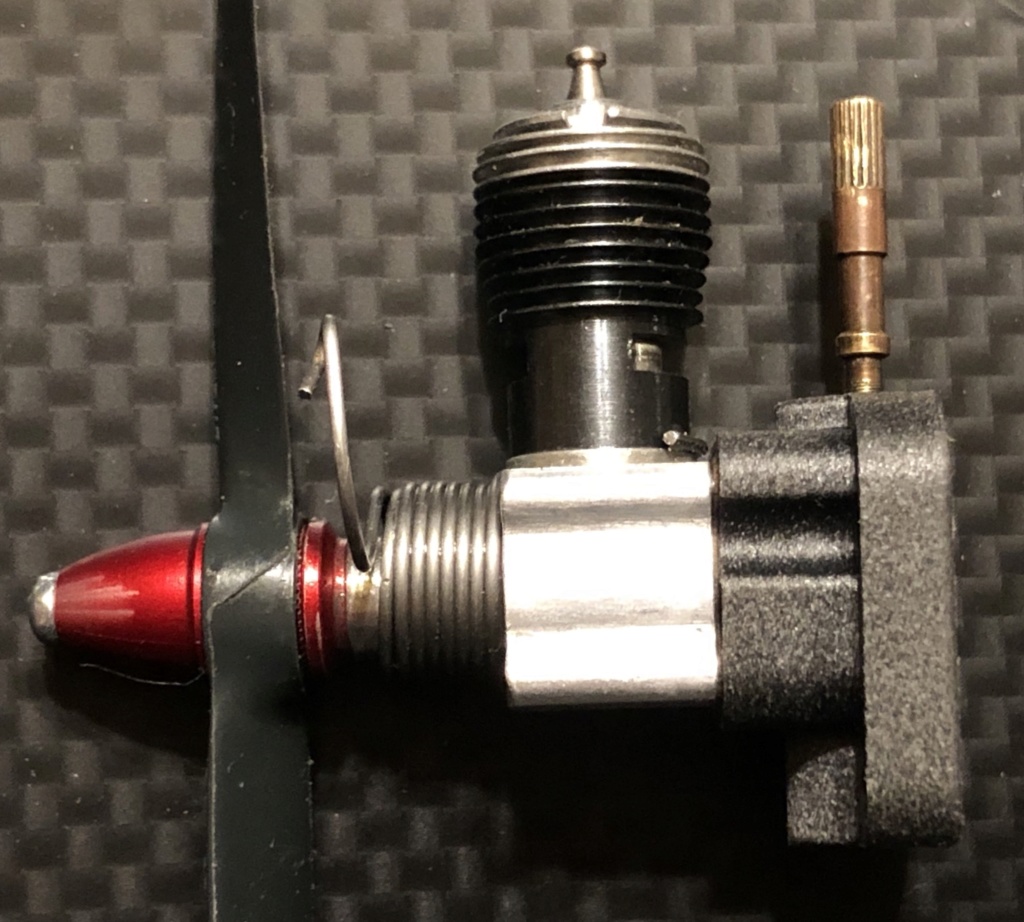 "Cox Pee Wee .020 with 3D printed horseshoe backplate"
More info on this engine!
---
PAST WINNERS

Last edited by CWood on Sat Apr 26, 2014 6:46 am; edited 2 times in total
Does it use a Wen Mac type Testors engine or the infamous "pipe bomb"? I have a couple of each hanging around, although me being "down under" will increase postage costs significantly. Where are you? A picture of the engine would be good if possible. They come up pretty regularly on ebay.

Rod.
Diamond Member





Posts

: 2401


Join date

: 2012-06-15


Age

: 56


Location

: Victoria, Australia



Hey CWood, welcome to the forum.
Check this out. Interesting read.
https://www.coxengineforum.com/t4126-testors-cox-cosmic-wind
If you cant scare up the parts you need, maybe you could
adapt a Cox, "product" reedy engine. I think the Testors was
a firewall mount engine.
Keep us posted.
Bob
Written before Rod's post. Oops
Diamond Member





Posts

: 1908


Join date

: 2010-10-21


Age

: 66


Location

: Long Island, New York



Thanks for the replies. I
REALLY
appreciate it.
Rod
, Tried to post a pic, but I guess I have to wait 7 days before I'm able to post a link up. (My Photobucket pic.) After looking up "pipe bomb" I think that is what I may have. I'm in Dover, Florida.
Bob
, Thanks for the welcome.... 
  Also thanks for the link. I will be sure to check it out. 
Last edited by CWood on Fri Apr 25, 2014 11:18 pm; edited 1 time in total
Rod, Here is a ebay item number of the type of engine my plane uses.
331109510077
Only way I can show you a pic at the moment. 

CW,

I have a Testor's pipe bomb engine in my collection, but it's missing the plastic reed/needle plug in the back. I'm just south of West Palm Beach (dont' know where Dover is). I'd certainly be willing to sell or trade it as I can't use it for anything right now.

LMK.

Gold Member





Posts

: 155


Join date

: 2013-07-02


Age

: 51


Location

: Boynton Beach, FL



VUgearhead,
Thanks for the reply. I'm just East of Tampa. Do you have a picture of the engine? What are you looking to get for it? LMK....
Thanks again,
-Clint


Similar topics
---
Permissions in this forum:
You
cannot
reply to topics in this forum