Cox Engine of The Month
May-2023
sosam117's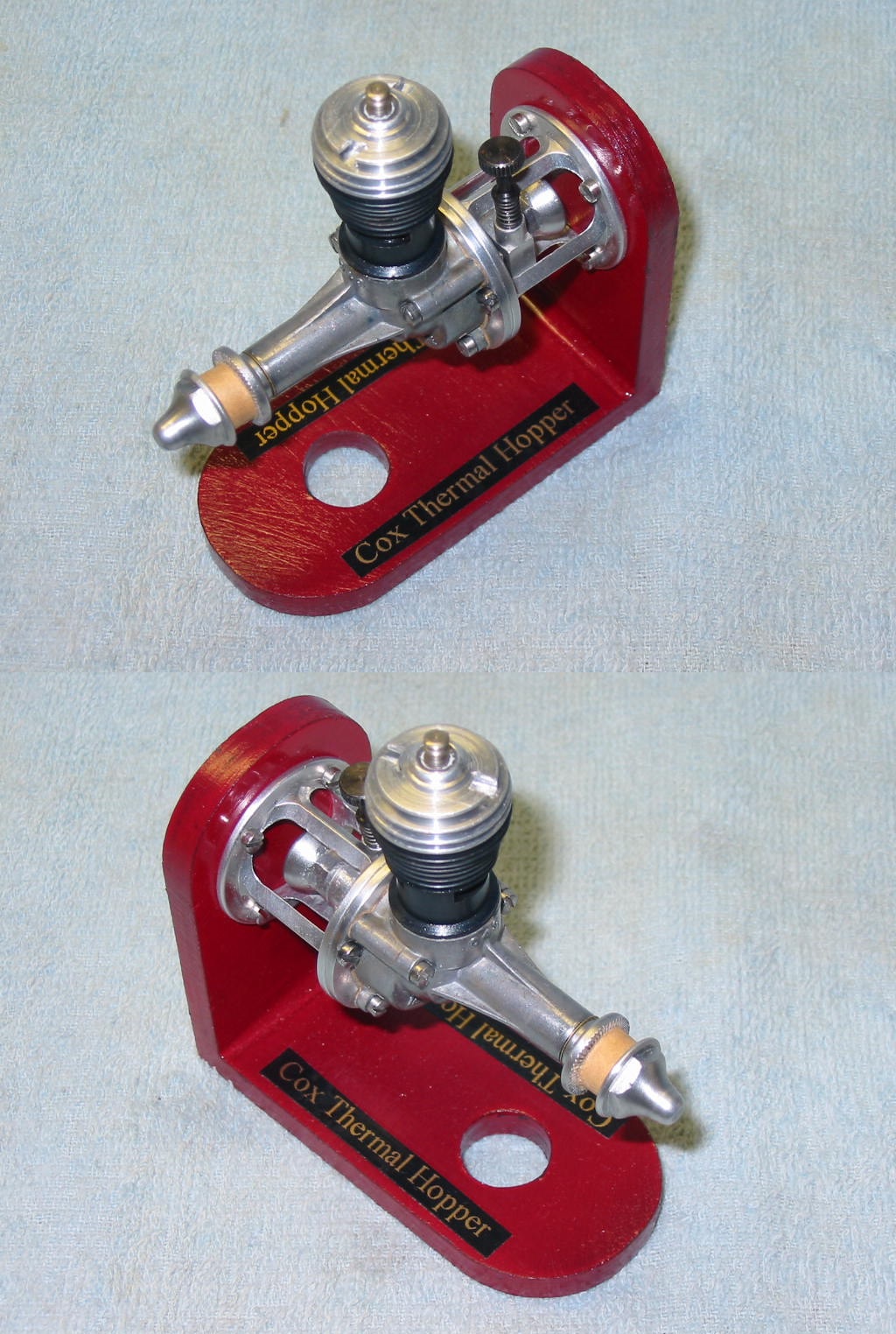 "Pre-1956 Thermal Hopper -- cleaned and completely rebuilt."
---

---
PAST WINNERS
This upcoming weekend is essentially the closure for most of our northeast groups. We attend a swap meet in New Jersey and I'm looking forward to see what awaits. I figured I would clean out the old stuff and pass it on. This is tough to do as it seems we can get somewhat attached to our equipment and planes. I have a lot of kits to build and no room and the old stuff is more or less taking up precious air  molecules in my basement. Today I went through and decided what and what not to part with. If you want to know how attached you are, try and do just that let alone put a price on something.
Each plane I have has a story and generally some very good times. Certain planes just don't give you that warm fuzzy feeling and they were put in the TO GO pile first. All the way in the back was my first .35 size plane. The Yak-9 which my mother purchased for me when I was 10. It took 3 years for me to complete this plane.  I really botched it up when I tried to build it and I received an earful from my old man for doing so. He was always telling me to read the instructions first. Patience is something I had to learn in this hobby and it wasn't an easy lesson. At the time of completion, my dad handed me a brand new Mccoy .35 which I still own and told me to bolt it on. How cool was that.
Here it is 38 years later. I know Rusty will appreciate this plane.  The plane started life in it's early years in Aero Gloss Curtiss Blue with white Monokote wings and the red Sterling stars from the decal sheet. This was the first .35 size plane that I was able to go inverted with. It took it's toll and the plane underwent several crashes. I had to do some major surgery to the plane in 1980. That's when it received wheel pants. I bet no one has ever seen wheel pants on a Yak before.
I flew the plane today in the nice 35 degree weather. My son and I have been running this Mccoy .35 on Powermaster GMA 10/22 to prove a point. He pulled off several very decent patterns today with this relic. My father purchased the engine in 1962 and it has a lot of run time on it. The paint burned off of the head and I've been meaning to paint it. Ken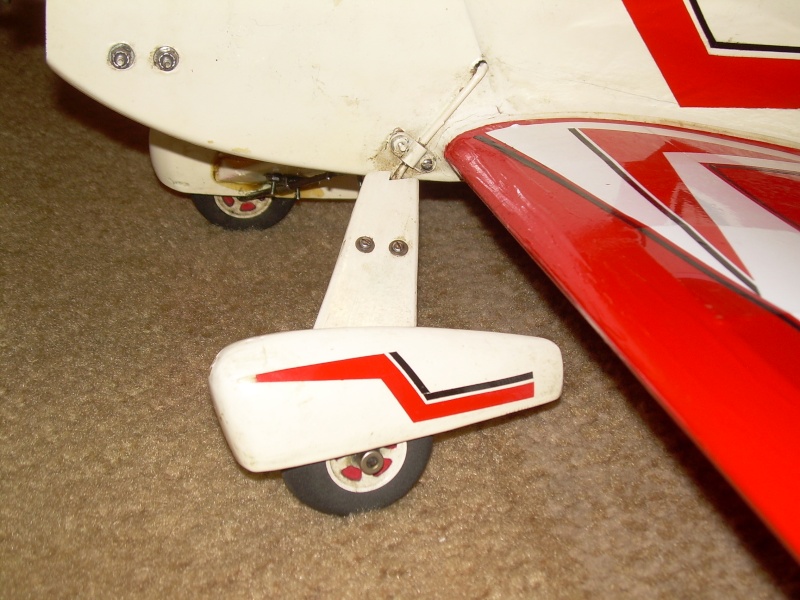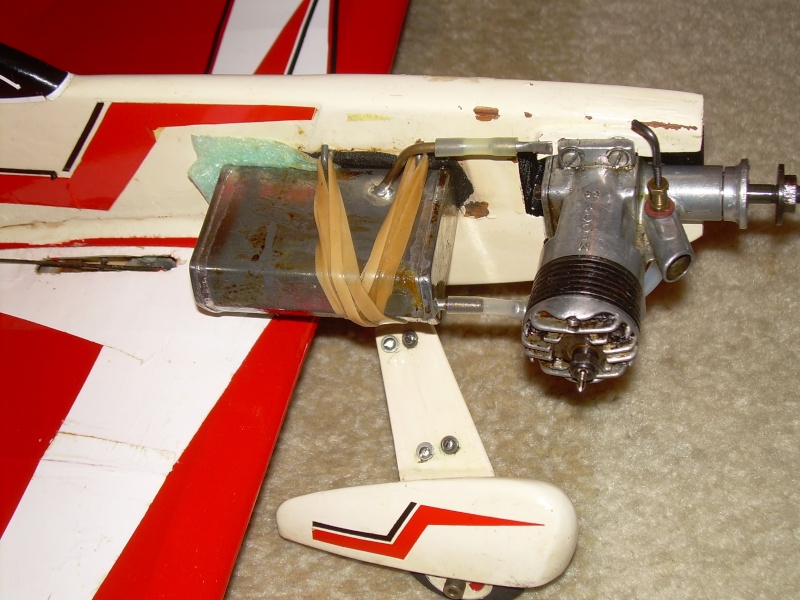 (Note the rudder offset, what I didn't realize back in the day was how the plane suffered from it vs the thought process that it helped)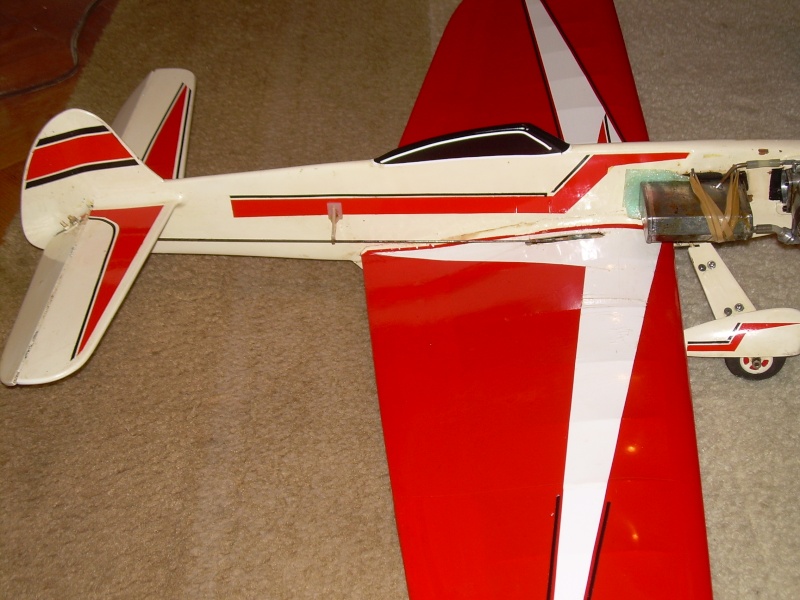 Ken Cook

Top Poster





Posts

: 5168


Join date

: 2012-03-27


Location

: pennsylvania



That's great Ken,
Imagine having your first kit all these years later. No, I have not seen a Yak with pants before.
This post comes at an oppertune time as I just finished flying Rusty's Yak a few hrs ago. They really fly quite well for such a little plane.
Edit: that is a crap ton of offset!

Cribbs74

Moderator









Posts

: 11885


Join date

: 2011-10-24


Age

: 49


Location

: Tuttle, OK



Nice story Ken, I know the feeling I had quit a few engines that I had bided on and needed to get rid of some
 Man it was hard as I wanted to keep them All but that was not my intent when I purchased them / keep some sure and so far that is what I have done weeding out the to many of the same . I still have my shoestring 29 enya power never flew it and now needs repair from all the moving it endured . So after 35 or so yrs. I will get her fixed and fly as soon as I can get some room to work on that big of plane in my room / too cold upstairs were its at . Eric

getback

Top Poster










Posts

: 9557


Join date

: 2013-01-17


Age

: 65


Location

: julian , NC



---
Permissions in this forum:
You
cannot
reply to topics in this forum