Cox Engine of The Month
May-2019
Tee Bee's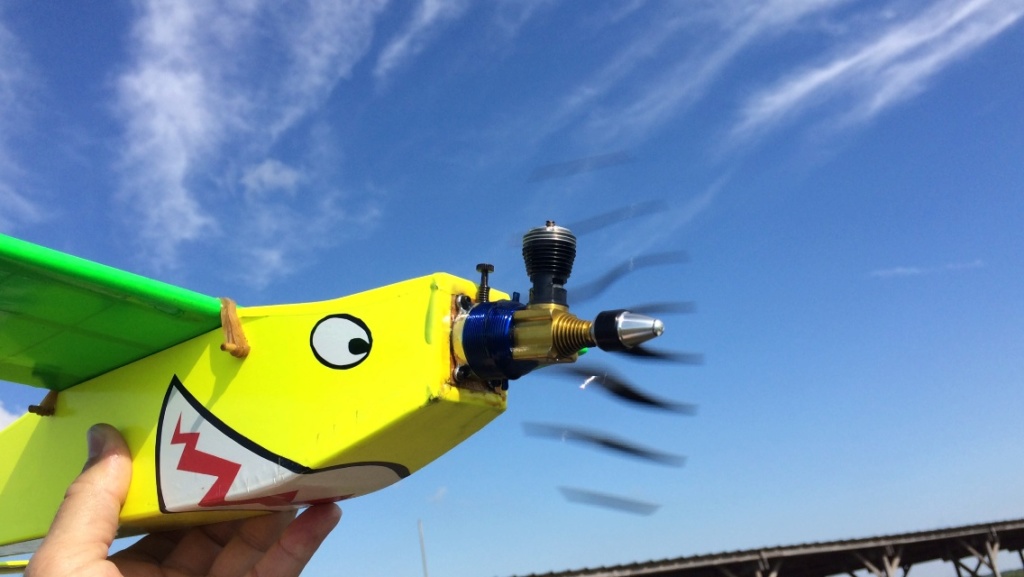 "This RR1 was restored for all the right reasons"
---
PAST WINNERS

Top Poster





Posts

: 6435


Join date

: 2013-07-17


Age

: 59


Location

: N. Smithfield, Rhode Island



So did I. This is quite a concept and I hope it can be developed so that it doesn't turn into a Wankel engine. This was an engine concept that I admired but ...

Friday, June 22, 2012, the Wankel rotary engine's last remaining and steadfast devotee, Mazda, produced their final rotary engine in their Hiroshima plant. The Wankel engine never really fulfilled its promises and hopes, though over its history over 25 major automobile, motorcycle, tractor, and aircraft companies, ranging from Suzuki to Rolls-Royce, were actively researching, developing, and/or building the piston-less engine.

The Wankel motor is one of those things that, for all its issues, was just too pure and beautiful for engineers to ignore. With far fewer parts than a regular reciprocating piston engine and a visually elegant design, it's no wonder Mazda kept with it. For a given displacement, it produces far more power than a given piston engine, at a much smaller size and weight. It can rev faster and is inherently smooth, since the motive force is rotational from start to finish— not the back-and-forth hopping of a piston engine. The down side was that Wankels are always a bit more fuel-gluttonous than a piston engine, and almost always have dirtier exhaust. Poor fuel economy and more polluting are pretty much the only strikes you need against you in our modern age, so the mainstream Wankel is going away.

I hope that this concept can address the issues that drove the Wankel away.

Diamond Member





Posts

: 2425


Join date

: 2011-11-16


Age

: 64


Location

: England



I owned an '83 Mazda RX7. I loved that little Wankel, it was smooth and relatively powerful for it's size.
Not so sure how it didn't fulfill a promise when it was used for around 50yrs. That's a pretty long time for such a "dud"
Now I am going to watch the video...

Moderator






Posts

: 10309


Join date

: 2011-10-24


Age

: 45


Location

: Tuttle, OK



Very interesting indeed.
And 91 is our low octane fuel here down under = to 87 in the U.S.
Gold Member





Posts

: 133


Join date

: 2011-10-18


Location

: Gold Coast Australia.



Check out the similarities between this Duke engine and the Waterbury speed gear used on ships 50 years ago and probably still being used.

George
Platinum Member





Posts

: 908


Join date

: 2011-08-11


Location

: Port Ewen, NY



I guess the weak point of the Duke concept is the same as that of the Wankel: sealing the compression-exposed, moving parts against flue-gas blow-by.

The block of cylinders in the Duke turn against a stationary engine head in which the spark plugs, suction and exhasut chambers are accommodated. Just think of how difficult it is to seal the plane contact surface between the rotating block of cylinders and the engine head...the same as the rotating Wankel piston peripherial and side sealing issues. No wonder the fuel economy of the Wankel was low.
Diamond Member





Posts

: 2241


Join date

: 2011-11-06


Age

: 60


Location

: Budapest Hungary



Some hydraulic pumps and motors use this same layout. This concept on an internal combustion engine allows the adjustment of the stroke length (and compression ratio), which, combined with supercharging, would give a great adjustability and fuel economy. I didn't watch the video (connection problems), so I am sorry if I repeat what has already been said.

Mechanically that is a tough concept, in addition to sealing problems that balogh already mentioned, there would probably be some wear issues in the ball joint in the bottom ends of the con rods. In hydraulic pumps and motors there is a small passage in the bottom of each piston through which the work pressure feeds oil between the surfaces. Hydraulic pressure also builds up a lot slower than cylinder pressure in an internal combustion engine.

But nowadays there are all kinds of new ceramic and other materials, self-lubricating, self repairing etc, so who knows what will happen.
Diamond Member





Posts

: 1488


Join date

: 2014-10-10


Age

: 47


Location

: Finland





Similar topics
---
Permissions in this forum:
You
cannot
reply to topics in this forum