Cox Engine of The Month
July-2017
Mark Boesen's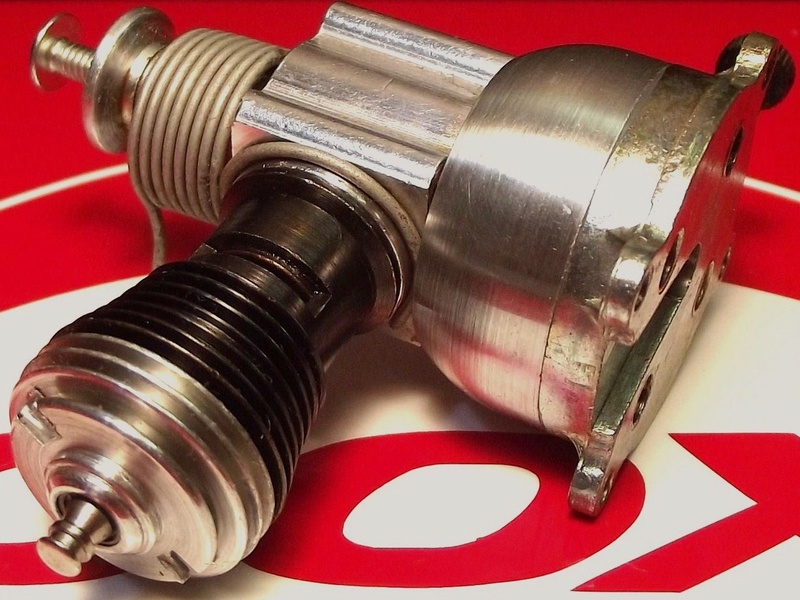 Nice original Babe Bee from a Super Cub 105, late fifties.
---
PAST WINNERS
Need bearings for a Cox made Conquest, especially the weird, rear, 11x22x5mm.  Bought engine about 2 weeks ago and finally got around to building a test stand to run it.  Noticed it had a lot of axial play, took it apart and discovered rear main was missing!!!

Google hasn't helped, and both Boca and RCBearings came up squat for the rear bearing.  Sigh.
MECOA carries it. Looks like the stock status is good. A little pricey at $14.60 a bearing though.

https://mecoa.biz/shopdisplayproducts.asp?id=105
Moderator






Posts

: 9409


Join date

: 2011-10-24


Age

: 43


Location

: Tuttle, OK



Thanks for the reply.  Actually I got the bearing dimensions from the MECOA partslist.  Sense I get is their inventory updates aren't real current, but I'll try and see what happens.  If they have it, it will be a bargain at that price; front bearing (from Boca) runs about 11 or 12 for comparison.   I'll let ya'll know.
Parts came in;  apparently they are the only source in the known universe for 11x22x5 bearings.  Glad their inventory was accurate for the bearings.  Looking forward to getting this running so I can replace a rather anemic bushed Fox .19 rc.
Replacing Fox .19 with a Conquest will really make a difference.

Glad you got the parts!

Ron
Moderator






Posts

: 9409


Join date

: 2011-10-24


Age

: 43


Location

: Tuttle, OK



Only seen one of these engines run and not in person though , what are you putting it on ? Eric
Top Poster





Posts

: 4107


Join date

: 2013-01-17


Age

: 60


Location

: julian, n.c.



Scratchbuilt based on an electric frankenplane built by a local from several pieces of forgotten models.  48" wing, originally (barely) powered by an OS .10LA.  I crashed my original version, but saved half a wing and the tail.   Rebuilt with the Fox, but it pulls barely better than the OS did.  May not be broken in and the Fox carb is a bit of an odd bird.  Should move along pretty well with the Conquest, it is pretty lightly built.  Picture of the original w/ OS:
" />

Similar topics
---
Permissions in this forum:
You
cannot
reply to topics in this forum