Cox Engine of The Month
February-2019
balogh's
"Black Lynx .049 with a Throttle, Exhaust Deflector and Nelson-Galbreath head set"
---
PAST WINNERS

I had a thunder tiger scooter years ago with a norvell .074.I had several hundred flights on it.One day it met its expiration date.I found its electric cousin on ebay.The directions say the CG is 1/4 back from the leading edge.This doesn't seem correct to me as i will have to put a bunch of weight in the nose to balance it.Can anyone here help me with this? thanks a bunch. The inquisitive Joe. (Sorry Mark, I borrowed that from you.)
Platinum Member





Posts

: 810


Join date

: 2014-12-28


Age

: 59


Location

: Milan Indiana



I don't fly r/c but a few of my club members do. I believe I'm familiar with this plane your mentioning. I do recall a conversation between a few that were flying this plane. I believe this plane has elliptical tips? I know they were not satisfied with the stock electric motor and went to a larger 400. This was a few years ago but I recall them saying just like you mentioned in regards to the cg being 2 1/4" back and not 1". I also remember that it seemed like this plane needed a lot of real estate to turn. They had a iron at the field twisting the tips . I don't know if any of this is helpful but it may be a start. Ken
Top Poster





Posts

: 3373


Join date

: 2012-03-27


Location

: pennsylvania



Thanks Ken. That does help. I think I will convert this one to gas and put a babe bee on it and set the CG 2 and 1/4 back.......
Platinum Member





Posts

: 810


Join date

: 2014-12-28


Age

: 59


Location

: Milan Indiana



Top Poster





Posts

: 5422


Join date

: 2013-01-18


Age

: 61


Location

: julian



The CG is fine right on the main spar, as I remember it, that's also where the manual says that it should be (right where the leading edge sheeting ends). I have a Queen Bee (diesel) in mine now and it flies great. Needs a little more downthrust than the stock engine mount gives, that's all.
A babe bee will be a little marginal I think but will probably fly it. A 6x3 at full throttle should be enough if there is no wind...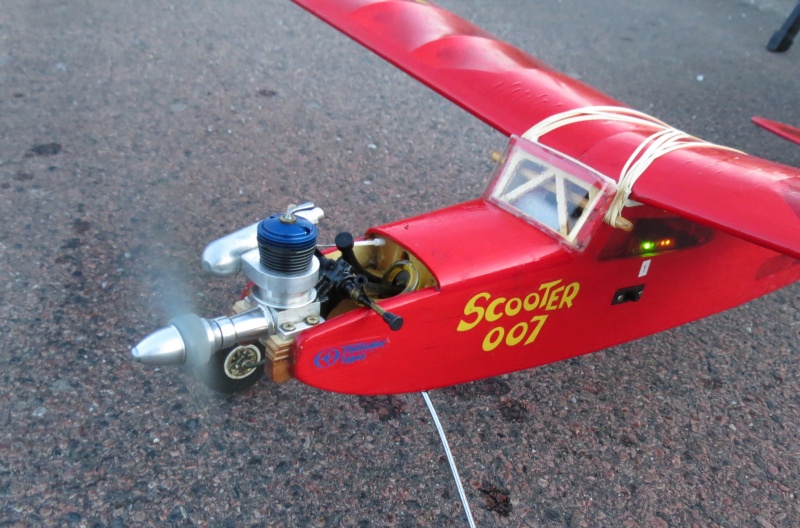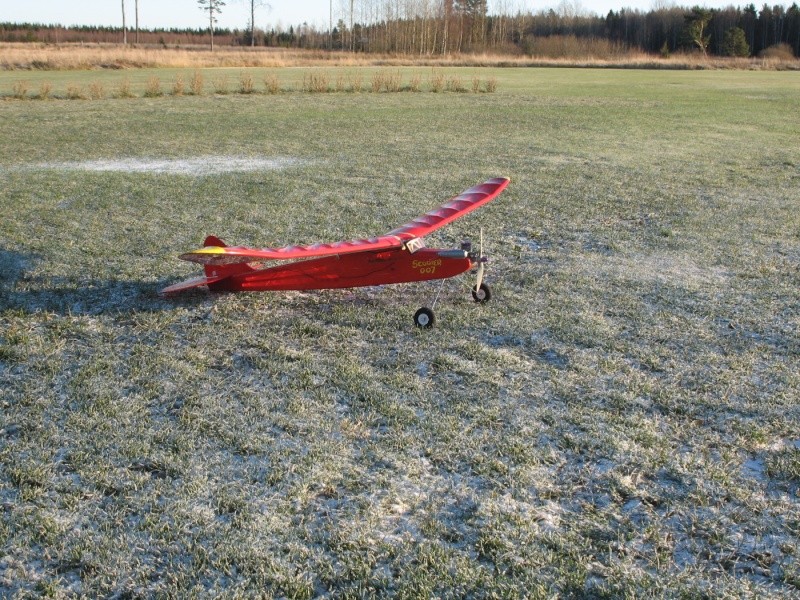 Diamond Member





Posts

: 1527


Join date

: 2010-11-20


Location

: Sweden




---
Permissions in this forum:
You
cannot
reply to topics in this forum