Cox Engine of The Month
December-2018
Dave P.'s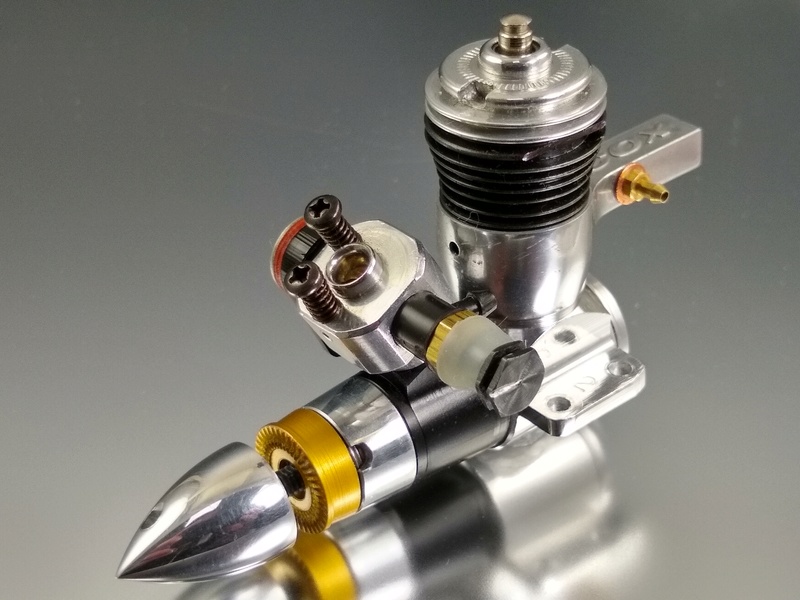 "RC Tee Dee 049"
---
PAST WINNERS

Fellows I am looking to buy a crankshaft for a Cox medallion .049 engine.
Can anyone direct me as to where I might get one? I need for it to be
complete with fiber washer and all the other parts that go with it.
Thanks a lot, Bootlegger
New Member





Posts

: 3


Join date

: 2015-05-19



I have seen them pop up on ebay from time to time.
Diamond Member





Posts

: 1989


Join date

: 2013-10-20


Age

: 55


Location

: Brad in Texas



Top Poster





Posts

: 3295


Join date

: 2012-03-27


Location

: pennsylvania




Thanks Ken,
I have had trouble trying to set up an account with ebay, do you have any suggestions as to how to buy that crank shaft otherwise?
Thanks a lot...
my email address is gil6964atcoxdotnet
New Member





Posts

: 3


Join date

: 2015-05-19



No Bootlegger, I checked everywhere I know and didn't see one. However, here is a Tee Dee crank, which would give you a higher performance Medallion and you wouldn't lose the benefit of running well on suction.
http://www.exmodelengines.com/product.php?productid=17605&cat=266&page=1
The part that makes a Tee Dee draw fuel poorly is the sprinkler venturi system. On suction, the 3 hole sprinkler tends to cavitate around two of the holes while only one feeds the engine. With pressure it slams fuel through all three. So the Medallion spraybar won't be affected by whichever crank is used and will run just fine on suction.
Rusty
Moderator




Posts

: 10639


Join date

: 2011-08-10


Age

: 62


Location

: South Carolina, USA



Thanks Rusty , I new if I read long enough I would find out why the TD want draw fuel // I was thinking it had to do with the way the port was cut in the cranks

Top Poster





Posts

: 5153


Join date

: 2013-01-18


Age

: 61


Location

: julian





Similar topics
---
Permissions in this forum:
You
cannot
reply to topics in this forum